Novelution: FAU's Online Proposal Submission System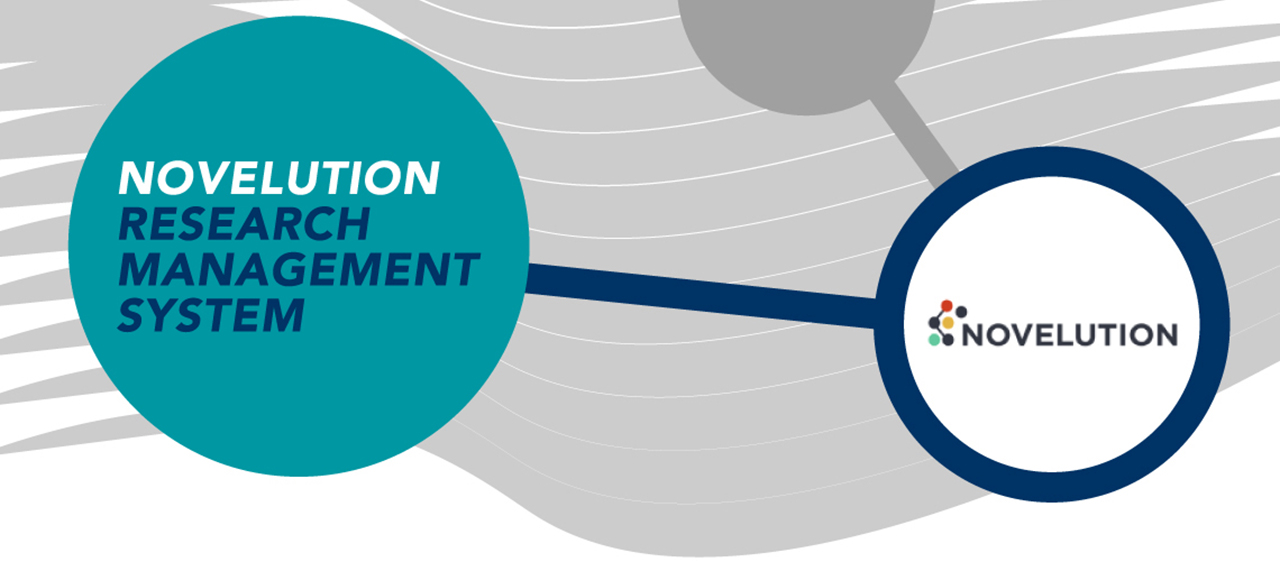 Novelution
FAU's Online Proposal Submission System is NOW LIVE!
On behalf of the Office of Sponsored Programs, we are excited to share that the Novelution Research Management System launched University-wide
on July 1, 2020
What is Novelution?
Novelution is FAU's new Research Management System which provides an intuitive, web-based platform for electronic research administration.

Novelution's integrated modules are specifically designed and tailored to ensure faculty, staff and research administrator's needs are met, while eliminating inefficiencies and burdens. As a centralized research management system, many of the past administrative and compliance functions will be housed and managed in one location.

FAU's Sponsored Research module is the first to be released by Novelution. Early adopters from various colleges are testing the system and providing valuable feedback for a successful launch. Plans to rollout additional compliance modules include, Financial Conflict of Interest (FCOI), Institutional Review Board (IRB), Institutional Animal Care and Use Committee (IACUC) and Animal Care. The FCOI module is already underway.
Key Benefits and Features of Novelution
A centralized research management system with integrated pre and post-award modules
Access to a web-based system anywhere with an internet connection
User-experience design features for computers, tablets and cell phones
Secured login with FAU's single sign-on credentials to eliminate additional username and password
Integrated with Workday which pulls personnel data directly, including names, titles, departments and appointment information
Connection to federal funding opportunity announcements from grants.gov, application details and requirements within the proposal application
Automated system generated notifications and task reminders to ensure pending responsibilities are met
Live status updates throughout the routing and approval process
Tools such as system proposal validation and graphical user interface offering further instructions
Comprehensive search tools and filters for application records and information using smart forms
Customized ad hoc reporting that is data driven utilizing various combinations of data filters
Additional Benefits
Budget development tools to create detailed split budgets and/or alternative budget scenarios
The ability to save proposal application as one document such as a PDF
Proposal applications are transparent for all parties involved based on roles and access
Simultaneous review and approval for all individuals in the approval queue
Future integration of additional modules, including Financial Conflicts of Interest (FCOI), Institutional Review Board (IRB) and Institutional Animal Care and Use Committee (IACUC) protocol application and management
Timeline
---
04/09/2020
Early Adopter Training for Research Administrators
Includes: College of Engineering, College of Nursing, Jupiter Life Sciences, HBOI, I-BRAIN, I-HEALTH, and I-SENSE
05/08/2020
Early Adopter Training for Faculty, Researchers and Approvers
05/29/2020
Training for remainder of department and colleges Research Administrators, Faculty, Researchers and Approvers
07/01/2020
University-wide Launch
2021
In Progress 
In Progress
Launch FCOI Module
Launch IRB Module
Launch IACUC Module
Launch Animal Care Module
---
For questions regarding the Novelution System, please email the Office of Sponsored Programs at novelution@fau.edu