Grants Assist Breast Cancer Research in Minority Populations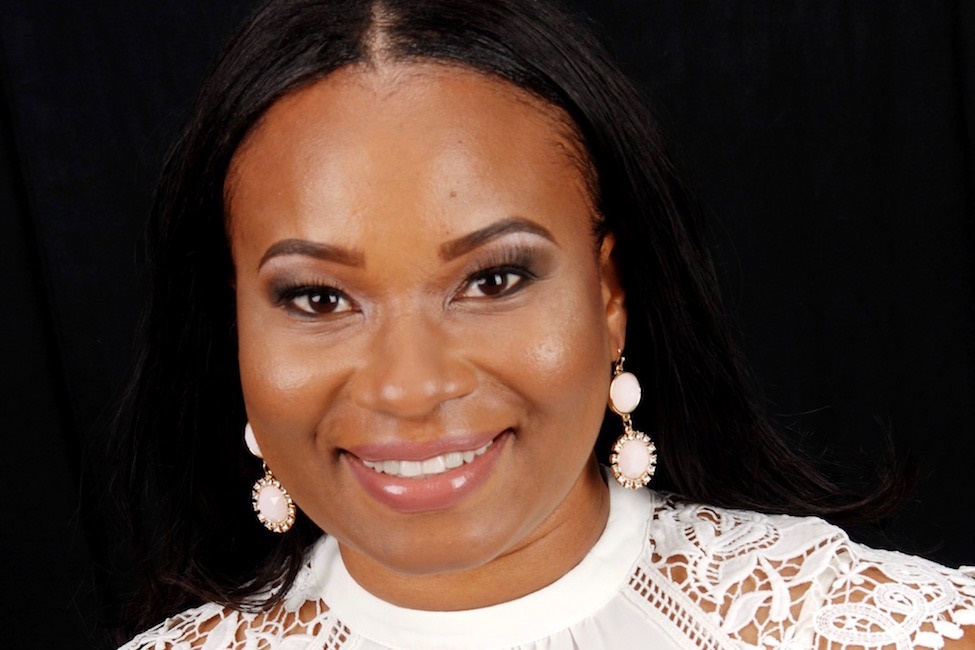 Tarsha Jones, R.N., Ph.D., an assistant professor at Florida Atlantic University's Christine E. Lynn College of Nursing.
---
Breast cancer is a major public health issue in the United States. Black women have a higher incidence of early-age onset breast cancer before age 50 and are twice as likely to be diagnosed with triple-negative breast cancer, an aggressive form of breast cancer associated with a BRCA1 gene mutation. Black women also have a 42 percent higher mortality rate from breast cancer as compared to White women.
Tarsha Jones, RN, Ph.D., an assistant professor at Florida Atlantic University's Christine E. Lynn College of Nursing recently received a $182,812 diversity supplement grant from the National Cancer Institute of the National Institutes of Health (NIH), awarded through Columbia University, and a $5,000 grant from the DAISY Foundation. These grants will further her program of research on cancer prevention and control and the identification of minority women with hereditary breast and ovarian cancer syndrome to promote personalized cancer care. Her work also emphasizes improving the uptake of genetic counseling and testing among young breast cancer survivors, particularly those who are Black and Hispanic women, as they suffer disproportionately from breast cancer.
The two-year NIH grant will further develop Jones' research and career development skills and will enhance diversity among biomedical and behavioral scientists. Her work is part of a larger RO1 study led by researchers at Columbia University. Jones, along with her research mentors, will examine racial and ethnic disparities in the use of genetic testing among young breast cancer survivors.
In her research funded by the DAISY Foundation, Jones is studying barriers to genetic testing of  Black and Hispanic women with a cancer risk who receive care in community health centers. By more clearly understanding the needs of these populations, her goal is to promote precision prevention through genetic testing and informed decision-making about cancer risk reduction strategies among minority women to help reduce cancer health disparities.
"The underutilization of genetic testing by minority women represents a critical barrier to progress in the field of genetics and cancer care," said Jones. "The significance of this work is that the low use of BRCA genetic testing among Black and Hispanic women is a missed opportunity to reduce family cancer risk and to prevent deaths from cancer. Genetic testing should be the standard of care for all racial and ethnic groups with a cancer risk and provides an opportunity to promote healthy aging for current and future generations."
During her postdoctoral fellowship at Dana Farber Cancer Institute/Harvard Cancer Center, Jones conducted a secondary data analysis of 945 Black women diagnosed with breast cancer with her research mentors from Harvard Medical School. Similarly, she found an underutilization of BRCA genetic testing. Predictors of BRCA testing were perceived benefits of BRCA testing, income and BRCA mutation risk category. This work was published in the journal Cancer Medicine .  
"Dr. Jones' work and the funding she has received to support her breast cancer research and community outreach is vital to addressing a major public health issue among women from racial and ethnic minorities," said Marlaine Smith, Ph.D., dean of FAU's Christine E. Lynn College of Nursing. "Black and Hispanic women are less likely to seek preventive measures; this contributes to poorer clinical outcomes in these populations as compared to non-Hispanic whites. Even though these tests have been around for more than 20 years, racial disparities persist in their use to test for mutations."
This research is supported by the National Cancer Institute of the National Institutes of Health under Award Number R01CA177995, and the DAISY Foundation.
FAU's College of Nursing is internationally known for its commitment to nursing as a discipline focused on nurturing the wholeness of persons and the environment through Caring. The College advances Caring knowledge through education, practice, research and scholarship to transform care locally, nationally and globally. Currently, the College of Nursing offers bachelor's, master's, DNP and Ph.D. degree programs with approximately 1,600 nursing students enrolled in its programs. For more information, visit www.nursing.fau.edu.
-FAU-