COLLEGE OF ENGINEERING AND COMPUTER SCIENCE RECEIVES $1 MILLION GIFT
by Kristine Gobbo |
Tuesday, Feb 14, 2023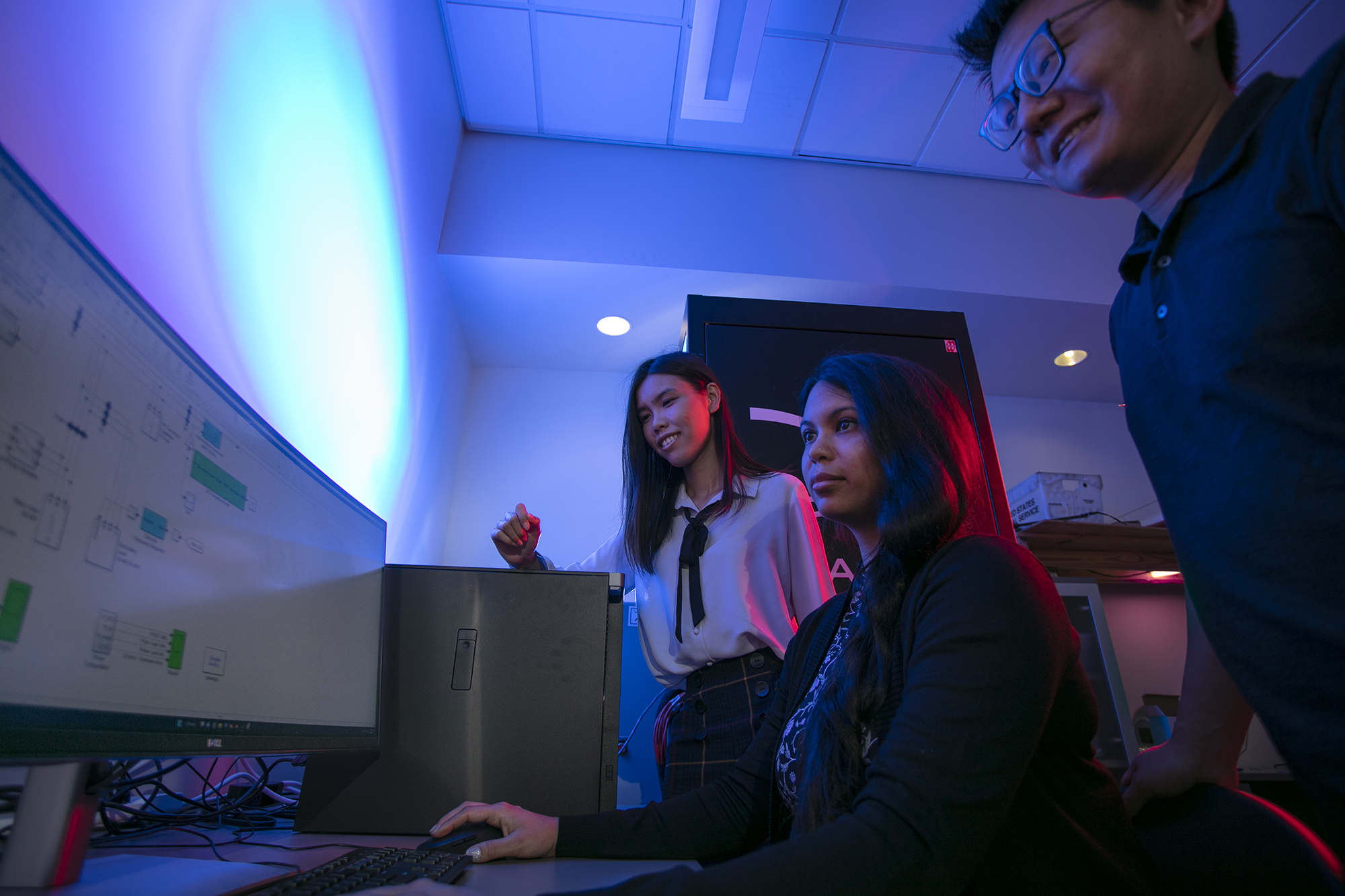 ---
Florida Atlantic University  and Florida Power & Light Company, through its charitable arm the NextEra Energy Foundation, have agreed to a four-year collaboration to establish the FPL Center for Intelligent Energy Technologies (InETech), which will be housed in the FAU College of Engineering and Computer Science. The $1 million gift was approved today by the FAU Board of Trustees.
"Florida Atlantic takes great pride in its partnerships with community and industry leaders," said FAU President Stacy Volnick. "We truly appreciate this gift from our partners at FPL and NextEra Energy, which will support our bold vision to solve tomorrow's challenges today and create impactful opportunities for our students and faculty."
The primary focus of InETech will be research relating to smart technologies and products relevant to the energy sector, along with workforce development. This exciting partnership will enhance student recruitment for the College of Engineering and Computer Science and enable the brightest minds at the undergraduate, graduate and post-doctoral levels to participate in state-of-the-art projects that are directly related to the current and future needs of the energy industry.
"At FPL, we hope that many of these students will become our future employees that can help drive innovation and creative solutions to meet the evolving needs of our customers and our communities," said Pam Rauch, FPL vice president of external affairs and economic development. "We have a long-standing partnership with FAU, and we are honored to work together to bring this state-of-the-art facility to life to inspire and motivate the energy leaders of tomorrow."
Yufei Tang, Ph.D., associate professor and I-SENSE fellow in the Department of Electrical Engineering and Computer Science, will serve as the director of the FPL Center for Intelligent Energy Technologies, and James VanZwieten, Jr., Ph.D., assistant professor in the Department of Ocean and Mechanical Engineering, will serve as the center's associate director.
"We are delighted to deepen our relationship with FPL/NextEra," said Stella Batalama, Ph.D., dean of the College of Engineering and Computer Science. "This generous gift will have a multiplier effect on FAU's successes in cutting-edge research and development, and endorses FAU's capabilities to produce technologies and a skilled workforce for the energy industry."
In addition to funding research for the benefit of the energy sector, the gift from the NextEra Energy Foundation also allows for the creation of the FPL InETech Center Scholarship for undergraduate and graduate students, which will assist in the College of Engineering and Computer Science's ability to attract highly qualified students. The gift also makes available community outreach and K-12 activities that educate and engage younger students about the energy industry.