FAU Alum Wins Best Paper Award at IEEE IRI 2018
Tuesday, Jul 17, 2018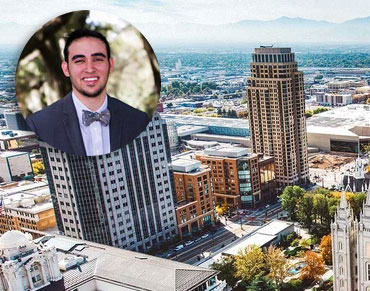 ---
FAU computer science alum, Grant Rosario, M.S. '17 won the Best Paper Award, for his paper titled "Deep Transfer Learning for Traffic Sign Recognition," at the 19th IEEE International Conference on Information Reuse and Integration (IRI), that was held July 7 through 9, 2018 in Salt Lake City, Utah.
The best paper was selected by the IEEE IRI Awards Committee for reporting the most novel and promising research work that has a high potential impact in the real world.
"The conference's research track paper acceptance rate is 23.66%, and only one best paper is selected from all of the accepted research track papers," said Xingquan (Hill) Zhu, Ph.D., Rosario's thesis advisor and a professor in the FAU Department of Electrical Engineering & Computer Science. "I am very proud of Grant's achievements, and happy that his FAU M.S. degree was able to help him find his dream job with Boeing."
Rosario's paper was based on his master's degree program research on deep learning for traffic sign recognition with M.S. thesis committee members Zhu, Dimitris Pados, Ph.D., professor, I-SENSE Fellow, and Charles E. Schmidt Eminent Scholar in Engineering, Hanqi Zhuang, Ph.D., associate chair and professor, and Yufei Tang, Ph.D., assistant professor and I-SENSE Fellow, all from the FAU Department of Electrical Engineering & Computer Science.
Rosario currently works at Boeing as a Software Engineer.