News
FAU Alum Presents on Television and the Transgender Movement
Photo credit: USC Annenberg/Brett Van Ort
Peter Cava, a 2015 graduate of FAU's Ph.D. in Comparative Studies Program, was selected as one of 19 exceptional doctoral students and candidates from across the United States to participate in the Annenberg Summer Institute for Diversity in Media and Culture, held at the USC Annenberg School for Communication and Journalism from June 15 to 19, 2015. Attendees shared their research with their doctoral colleagues and with faculty members from USC Annenberg, UCLA, the University of Illinois at Urbana-Champaign, and the University of Washington. Dr. Cava's presentation analyzed how the relation how the relation between television and the transgender movement has changed over the past 25 years. Dr. Cava's Ph.D. dissertation, "'Science Fiction Girlfriends': Transgender Politics and US Science Fiction Television, 1990-Present," was successfully defended in April 2015.
Associate Professor Kate Detwiler and graduate student Steven McPhee, both from FAU's Department of Anthropology, have conducted research in the Democratic Republic of Congo that is good news for wildlife conservationists. For the March 13, 2015, Guardian article, click here.
Using microfocus X-ray computed tomography, researchers, including Associate Professor Douglas C. Broadfield of FAU's Department of Anthopology, have cast doubt on theories of a relation between the Taung Child's skull and modern cranial adaptations. For the August 25, 2014, article in Science Daily, click here.
FAU Student Conducts Award-Winning Primatology Research
With funding from the Dorothy F. Schmidt College of Arts and Letters Advisory Board Graduate Studies Research Grant, Steven McPhee, a graduate student in Florida Atlantic University's Department of Anthropology, presented research from the Lesula–Democratic Republic of Congo Research Project at the International Primatological Society Congress in Hanoi, Vietnam, August 11-16, 2014. McPhee was awarded second place in the international student competition and was featured in Primate Conservation Inc.'s 2014 newsletter.
During her 2013-14 sabbatical, Dr. Patricia Widener, Assistant Professor of Sociology at FAU, lived in New Zealand studying how New Zealanders were responding to new oil proposals, both offshore and fracking, and the relevance of marine conservation, climate change and known oil-related disasters as points of articulation, debate and mobilization. More information is available here.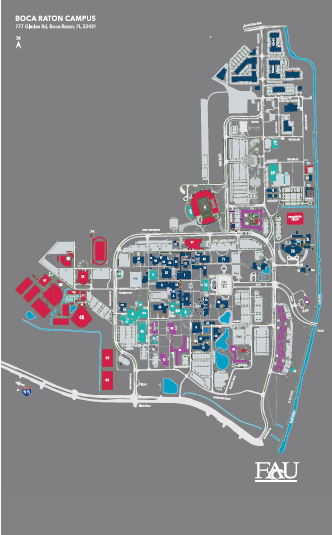 Twenty-five students in the Dorothy F. Schmidt College of Arts and Letters participated in Florida Atlantic University's Undergraduate Research Symposium on March 28, 2014. Congratulations to the winners and all the participants! More information is available here.
From Sept. 2 to Dec. 15, 2012, Carol Prusa, Professor of Painting/Drawing at FAU, was in residence at the Kohler Company Factor. Prusa's first-person narrative about the residency is available here.