Public Administration Honor Society Inductees
Public Administration Honor Society Inductees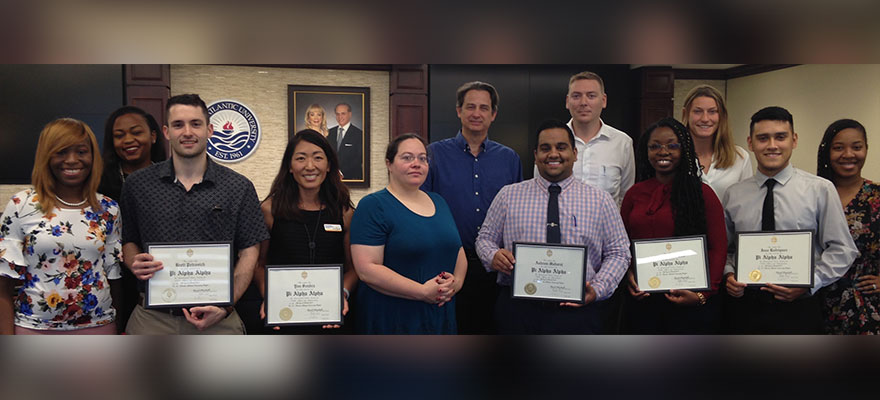 ---
Thursday, Mar 21, 2019
Congratulations to the nine MPA students and three undergraduate students who were recently inducted into the Public Administration honor society, Pi Alpha Alpha. All of the inductees have a 3.7 GPA or higher, and their dedication to academic excellence is admirable!
Spring 2019 Inductees: 
Ariel Bozeman
Thais Dias
Shaquita Edwards
Kevin Huff
Ashram Maharaj
Genaro Martinez De Villa
Brett Petrovich
Alycia Quaid
Jose Rodriguez
Richard Scherle
Yuu Soubra
Benjamin Trautman
We also extend our heartfelt congratulations to these Public Administration 2019 scholarship recipients! All of these students are committed to serving in the public sector and have excelled in their coursework:
John Canada Scholarship:  Ryan Lofaro
John Miklos Scholarship for Public Administration: Crystal Roye & Angelica Knight
Jane Thompson Scholarship in Public Administration: Maylee DeJesus & Samantha Normil
R.B. Johnson Endowment Scholarship: Anne-Catherine Wasser
Job well done!