MEET OUR NEW SPA FACULTY!
Friday, Jul 29, 2022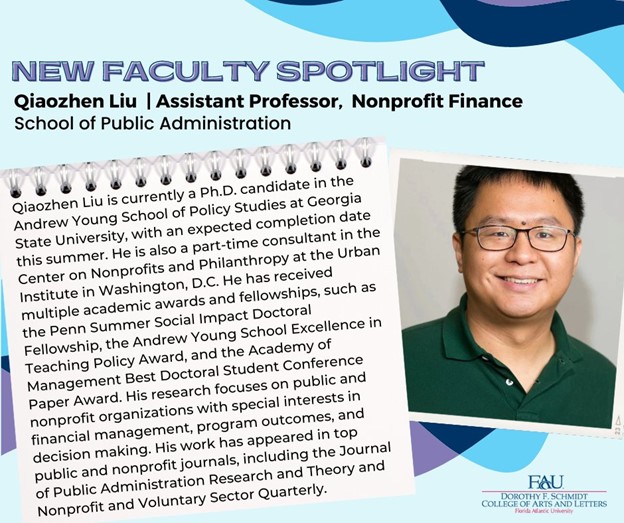 ---
Fall 2022
Please join us in extending a warm welcome to our new faculty: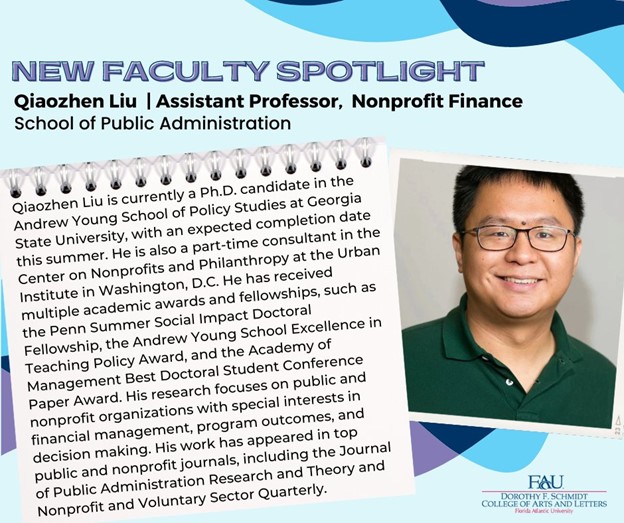 Qiaozhen Liu

 
will join us this Fall as an Assistant Professor in Nonprofit Finance. He is currently completing his Ph.D. in the Andrew Young School of Policy Studies at Georgia State University and also serves as a part-time consultant in the Center on Nonprofits and Philanthropy at the Urban Institute in Washington.
Dr. Pablo Sanabria-Pulido, our new Associate Professor. Dr. Sanabria-Pulido has served previously in academic and executive positions at different top-ranked universities in Latin America, as well as holding distinct positions in policy analysis in various sectors.
Dr. Kaila Witkowski will start this Fall as an Assistant Professor in Sustainability and Disaster management.