Owlets Spanish Camp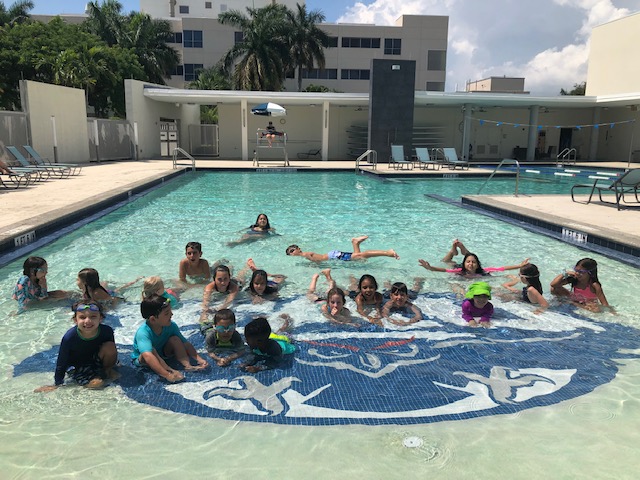 (For Summer 2022 flier, please click here)
Dr. Blattner and her team are delighted to announce the inauguration of our new Spanish camp in Summer 2022! Being able to offer this language camp on the FAU Boca Campus is very exciting. FAU is a striving multicultural and multilingual center in South Florida that offers many amenities, which include state of the art electronic classrooms in which the camp will be based. Campers will also take advantage of the FAU pool and explore other areas of the campus in different occasions. It is an exciting opportunity for such young learners to discover a university campus and to take advantage of this vibrant educational setting.
Curriculum
The Owlets Spanish Camps are an initiative of the Department of Languages, Linguistics, and Comparative Literature at Florida Atlantic University. The camp program will provide an opportunity for children ages 5 to 12 to learn and experience the Spanish language and culture in a fun, interactive, recreational setting. Our mission is to effectively use innovative teaching strategies to meet the learning, emotional and psychological needs of a wide range of diverse learners. These summer language camps are designed around different weekly fun themes (listed above) with a variety of playful and instructional activities that will make learning Spanish an engaging and thrilling experience. These camps have been designed for all level of proficiency, but participants will be grouped according to their linguistic abilities (beginners to intermediate/advanced Spanish speakers). The curriculum was designed to promote an appreciation of diverse cultures and experiences, and to develop internationally-minded and actively-engaged young citizens.
What we do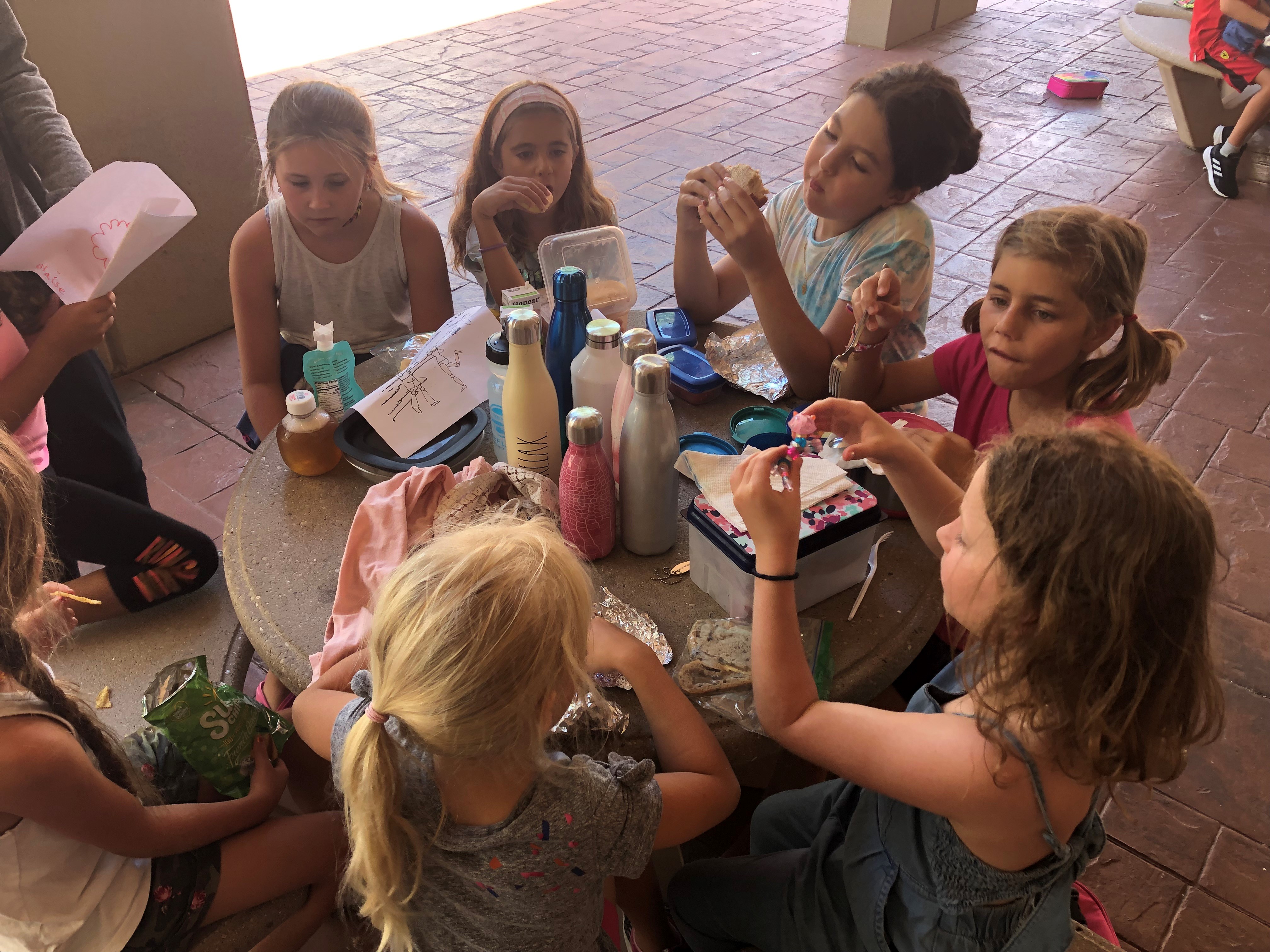 In the morning and in the afternoon, the children will have intensive Spanish lessons based on the theme of the week. We will introduce the topic of the week through visual support, tasting sessions, storytelling, etc. Each day's activities will be tailored to the linguistic level of the learners. Participants will complete fun writing & reading activities focusing on comprehension skills, while fostering the love of books and a habit of reading in Spanish for pleasure. Our program is based on communication and therefore the participants will not simply learn vocabulary, but how to actually to use it actively in specific contexts. Overtime, learners will develop more complex knowledge and understanding of language. Each week the children will also work on an art project based on the theme of the week, which will allow them to discover works of art, explore artistic processes, and develop their creative capabilities. At the end of each week, the participants will take home their project, along with a list of key items (songs, vocabulary,…) that they have learned and used during the same week. Our focus is to make sure the children improve according to their skills and abilities.
Our instructors hold a master's degree in Spanish or Education or have completed at least 18 hours of graduate work in the same fields. In addition, they are native speakers and have extensive experience with children. They are dedicated to personalized instructions according to the needs of the learners. Our goal is to recreate a natural language environment, in which the children will learn organically, and by having fun!
Week 1 (May 30 – June 3):   Español a través de la gastronomía (Spanish through gastronomy)
Week 2 (June 6 - 10):           Español a través de la moda (Spanish through fashion)
Week 3 (June 13 - 17):         Español a través de las ciudades (Spanish through travel)
Week 4 (June 20 - 24):         Español a través de los deportes (Spanish through sports)

A Typical Camp Day
9:00 – 9:10 am: Welcome (activities to complete on desks)
9:10-9:30 am: Circle time (work on basic skills: time, dates, counting and introduce/explore weekly theme)
9:30- 10:30 am: Workshop (participants are separated according to age and linguistic abilities to work on linguistic development and cultural enhancement through geography & history)
10:30- 11:00 am: Snack- Music- Story-telling – food tasting
11:00 – 12:15 pm: Sports: yoga – piscine- petanque (film-cartoons in case of rain)
12:15 – 1:00 pm: Lunch break (bring your own picnic)
1:00-1:30 pm: Circle times (songs, stories, vocabulary presentation)
1:30-3:00 pm: Workshop (participants are separated according to age and linguistic abilities to work on linguistic & art)
3 :00- 5:00 pm: optional aftercare with various activities (reading/games/crafts/coloring/ language homework)
Staff
Director
Dr. Géraldine Blattner is a Swiss native. She obtained her Ph.D. (2007) in French and Applied Linguistics from Pennsylvania State University, and she also holds a master's degree in TESOL and in French literature from the University of Mississippi (2002). She has been teaching at FAU for over a decade. She specializes in Second Language Acquisition (SLA) and new technologies as tools for communication and for language learning and teaching. She is the Director of the French Basic Language Program at FAU and trains the incoming French teaching assistants every year. She has developed and taught a multitude of courses at the college level and has also been teaching younger learners for years. For more information: http://www.fau.edu/artsandletters/llcl/french/faculty/blattner/
Instructors
Ms. Analiz Faife Casas is originally from Cuba and she started learning French at a very young age at the French Alliance. Her passion for languages throve her to pursue a bachelor's degree in French and Francophone Studies in Florida International University. In addition, she has experienced working with children because she has worked as a teacher's aide in an afterschool program and several summer camps. Currently, she is pursuing her master's degree in comparative literature while working as a graduate teaching assistant of Spanish and French (beginner and intermediate levels) at the Department of Linguistics, Language and Comparative Studies at Florida Atlantic University. Drawn from her own experience, she believes that motivating students to learn other languages opens countless doors and offers a lot of opportunities.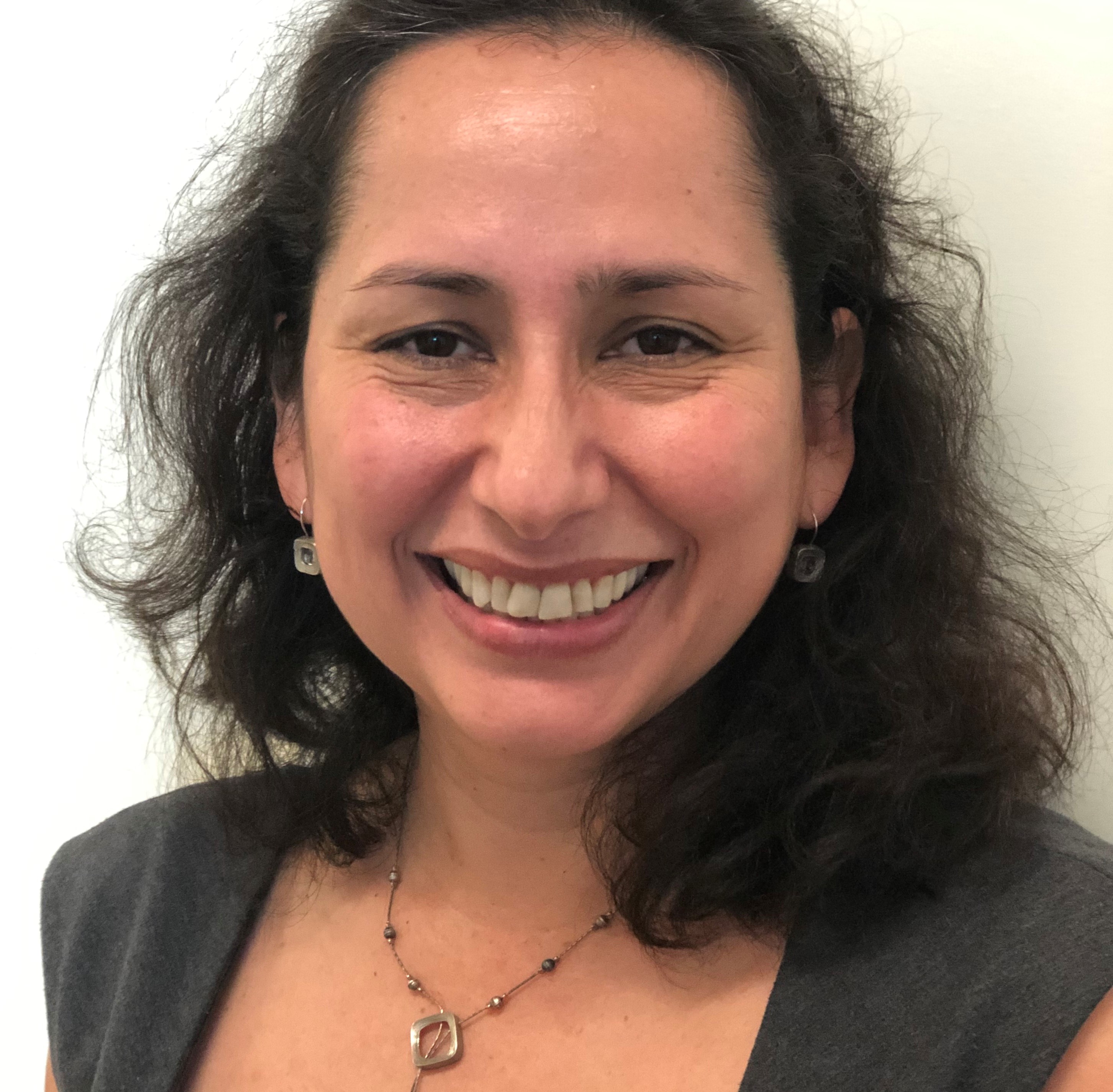 Ms. Julissa Mansilla is originally from Lima, Perú. Her studies and love for languages led her to work as a translator, interpreter and language teacher for seven years before moving to Florida. After finishing her MA degree in Spanish, she has been working as a Spanish instructor in FAU for almost 10 years. Her patience and joyful attitude have continuously allowed students to approach Spanish learning with enthusiasm.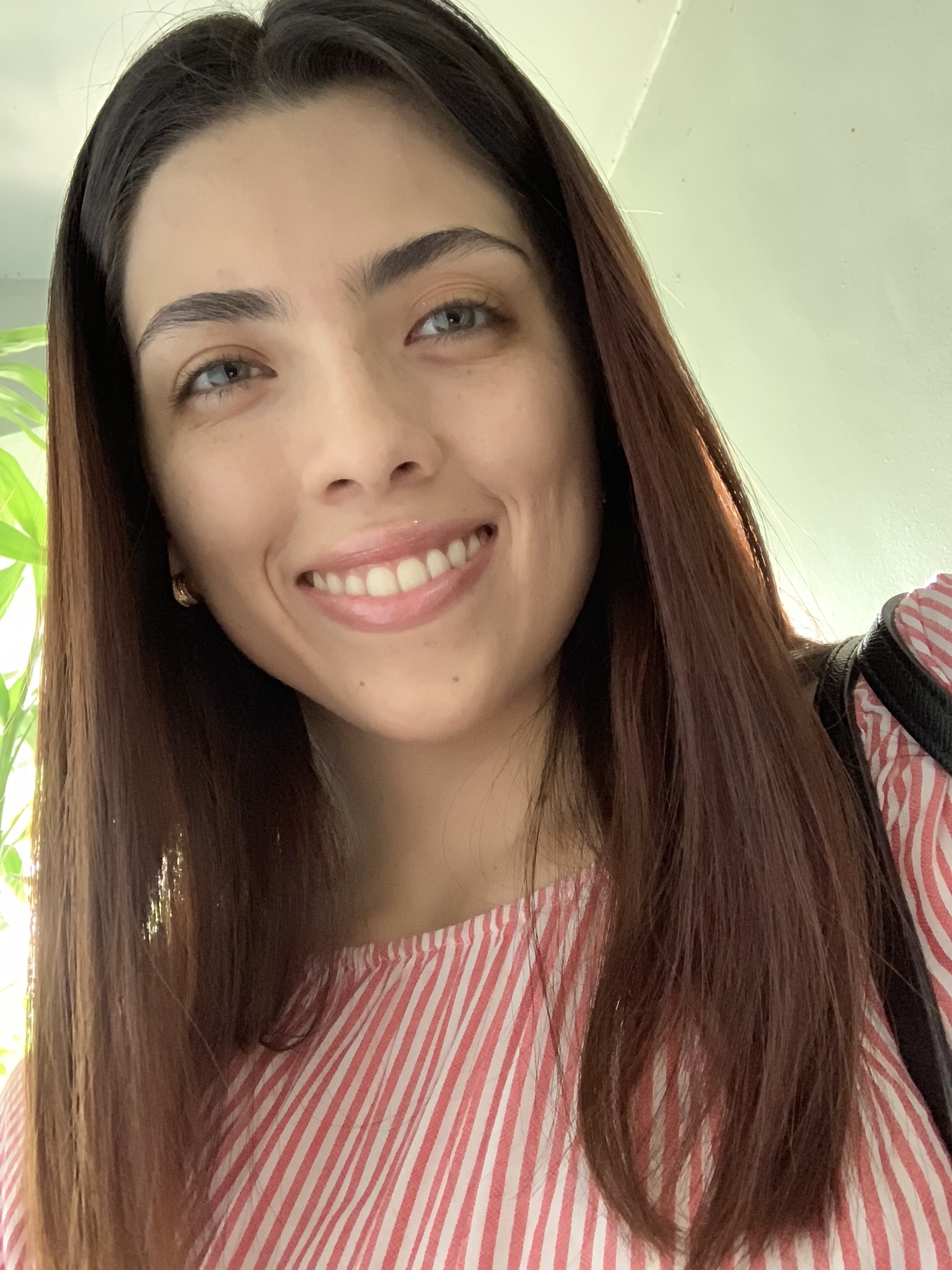 Ms. Gabriela Penagos is originally from Bogotá, Colombia and has been living in South Florida for over 14 years. Her experience learning English as a foreign language has made her passionate about teaching Spanish to students from elementary to college. She is currently a Graduate Teaching Assistant of Spanish at Florida Atlantic University and a private tutor off-campus. She has also taught Spanish night courses for adults in the Continuing Education Program offered at FAU and has experience in the pre-school context, which emphasizes her experience with students across all age groups. She is a dedicated teacher who believes in the importance of motivating students to engage in their learning of foreign languages as a vital part of culturalization.
The program will also have interns, all of whom are excellent Spanish speakers, helping the instructors in the classes.
Tuition and Payment
Tuition for each session is $320 ($300 for early registration – before April 1st, FAU faculty & staff or siblings) (includes the $50.00 non-refundable deposit).
A $50.00 non-refundable deposit is due at the time of registration. 
The balance of camp tuition must be paid no later than May 23th (for week 1), May 30 (for week 2), June 6th (for week 3), and June 13th (for week 4)- additional $25 late fee will be requested on the second day of camp if you have yet to pay.  If any questions or concerns about payments, please contact Dr. Blattner at (561) 297-2679.
Partial payments toward your balance may be made at any time after you are registered.
 Please make your money order or check payable to Florida Atlantic University and include the camper's name on the memo section. Cash is also accepted.  No credit cards accepted at this time.
Send payment and camp registration paperwork (all forms must be completed) to:
Geraldine Blattner 
Owlets Spanish Camp Director 
Florida Atlantic University 
Languages, Linguistics and Comparative Lit. Dept. 
777 Glades Road, CU 232
Boca Raton, FL 3343
If you have any questions, please e-mail gblattne@fau.edu.
FORMS
Authorization to Administer Medication
Permission to Treat or Administer Emergency Medical Care + Authorization to Release Medical Info
Parental Permission Form + Release of Liability
Photography and Publicity Consent Release Form
BENEFIT OF BEING BILINGUAL
Research has consistently shown the many benefits of being and becoming bilinguals. Here are a few articles that may be of interest to some parents:
1.  Second-Language Acquisition and Bilingualism at an Early Age and the Impact on Early Cognitive Development
2. Bilingualism: Consequences for Mind and Brain
3. Linguistic, Academic, and Cognitive Benefits of French Immersion
4. All Shades of Every Color: An Overview of Early Teaching and Learning of Foreign Languages