Sense and Sensibility
Theatre Show Tickets:
Single tickets: $25
All students $12
FAU faculty, staff + alumni $15
Festival Rep Packages:
2 Shows: $40
3 Shows: $60
4 Shows: $80
Groups
Groups for theatre shows (15+) : $16
Groups for concerts (15+) : $16
For group tickets, please call 561-297-6124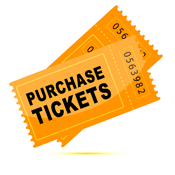 Click here to purchase tickets online
For tickets by phone, call 1-800-564-9539.
If you need reasonable accommodation to fully participate in this event, please contact the Dept. of Theatre and Dance at 561-297-3810 or TTY Relay Station 1-800-955-8770. Please make your needs known as soon as possible to allow for sufficient time for effective accommodations, preferably by June 3.
Join the Festival Rep Conversation!
Sense and Sensibility
by Kate Hamill
Based on the Jane Austen novel, this refreshing, light-hearted romp through the English countryside tells the story of the Dashwood sisters, Elinor and Marianne, as they cope with changing social circumstances and wistful longings for love.
Told with quick, tight structuring and a chorus of gossips, "Sense and Sensibility" is inventive and full of comic vitality. The New York Times called Kate Hamill's bouncy, jaunty take on this beloved classic an unconditional delight, and Time Out called it an exuberant and thoroughly modern exploration of ageless emotions. Kate Hamill's "Sense and Sensibility" has everything you'd expect from a Jane Austen novel and so much more!  
Studio One Theatre, FAU Boca Raton
June 23 – July 22 | Studio One Theatre, FAU Boca Raton
Fri., June 23, 7 pm
Sat., June 24, 2 pm
Sat., June 24, 7 pm
Sun., June 25, 2 pm
Fri., July 7, 7 pm
Sat., July 8, 2 pm
Sat., July 15, 7 pm
Sun., July 16, 2 pm
Fri., July 21, 7 pm
Sat., July 22, 2 pm