College of Nursing ATI Testing
FAU ATI Progress Test college of nursing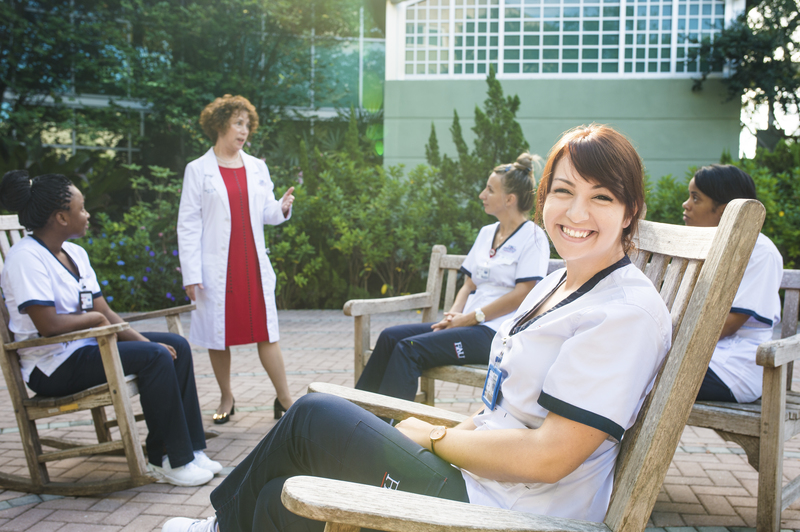 These exams are for students currently enrolled in the FAU College of Nursing. Each student will be assigned to a cohort and test as directed by the College of Nursing. Exams consist of Progress, Critical Thinking Entrance and Exit exams, the Predictor, as well as Obstetrics, Pediatrics, Pharmacology, and other ATI exams.

You must schedule an appointment prior to testing.
Registration Information 
Students testing must have permission to test from the CON prior to registering. FAU CON students will make appointments prior to their exam date.  

Cost: Test Administration Fee $10.00
All testing fees are non-refundable, non-transferable and the test may not be rescheduled without additional cost.

Your FAU OWL Card is the only accepted form of ID.      
The spelling of students' names in their registrations must match the ID that will be presented via webcam prior to the start of the exam.

You must have an ATI Testing Account in order to test. Create your account       

For assistance, please email fautesting@fau.edu (subject: CON ATI exam).


IMPORTANT INFORMATION ABOUT YOUR APPOINTMENT
Students will need to schedule according to seats available for registration.
Students will not be able to change their appointment time without accessing an additional fee.
Students will need to be ready to test at least 15 minutes before their scheduled appointment time
Students will be allowed a 15-minute grace period after their scheduled appointment time to test.
Registration is complete after the $10 fee is paid.  You will recieve an email confirmation upon completion.
Test takers are required to be professional, civil and respectful at all times while testing. All exams are continuously monitored by Test Center Staff. The Test Center Staff is authorized to admit or dismiss test candidates who violate testing policy and procedures  including exhibiting abusive behavior towards the Test Center Staff or other violations. A brief security check will be conducted prior to beginning your test.
On Test Day
Examinees must arrive 15 minutes prior to their test time.  Late arrivals will not be admitted and must get instructor's permission to reschedule for a later date.
Your FAU OWL Card is the only accepted form of ID. You must present your FAU OWL card to the camera prior to starting your exam.
Have your OWL card ready to present to testing staff.
Know your ATI login!
Schedule Your Exam
By clicking the Register Now Button I agree that I have read and understand that I am registering for an ATI Testing exam to be remotely proctored and my equiptment meets the minimum technical requirements. I understand the guidelines in the information listed above including the required ID requirements, what you need to test and test day protocols. 
PLEASE MAKE SURE YOU CLICK " FAU CON ATI Exam " from the dropdown menu on the next page.