Forensics Camp For High School Students
Friday, Sep 09, 2022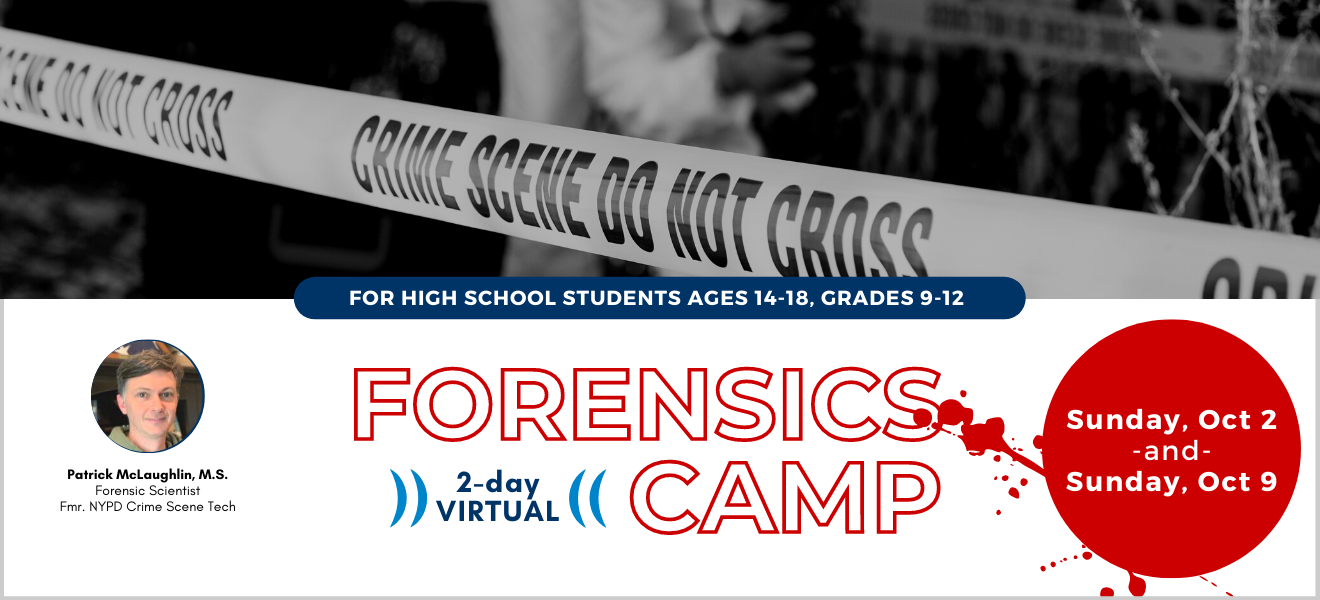 ---
Thanks for your interest!
This year's camp registration is now closed.
Connect with us and be the first to hear about upcoming camp opportunities.
---
Calling CSI and true crime fans!
The School of Criminology & Criminal Justice, housed within the College of Social Work & Criminal Justice at Florida Atlantic University, is hosting a virtual Forensics Camp exclusively for students ages 14-18 (grades 9-12). Led by forensic scientist and former NYPD crime scene technician, Patrick McLaughlin, this fully virtual yet hands-on camp will explore fingerprinting, blood pattern analysis, DNA and much more!
With a convenient back-to-back Sunday afternoon schedule – Sunday, October 2 and Sunday, October 9 from 1PM-5PM – this two-day virtual Forensics Camp is a win-win for students and parents alike. PLUS, we will ship all camp materials and a real CSI fingerprinting kit right to you. AND all campers will receive a Certificate of Completion that can be used to highlight your experience on college applications.
A WIN-WIN FOR STUDENTS & PARENTS
High School CSI Fans: For students ages 14-18 (grades 9-12) interested in true crime
Certificate of Completion: Highlight your experience on college applications
Expert Instructor: Forensic scientist + former crime scene technician
Convenient (Virtual) Schedule: B2B Sundays, 1PM - 5PM; fully virtual, yet hands-on
Shipped Swag: $300 fee includes mailed camp materials and CSI fingerprinting kit