Q&A: 9 Questions with Dr. Wendy Guastaferro, School Director
Friday, May 14, 2021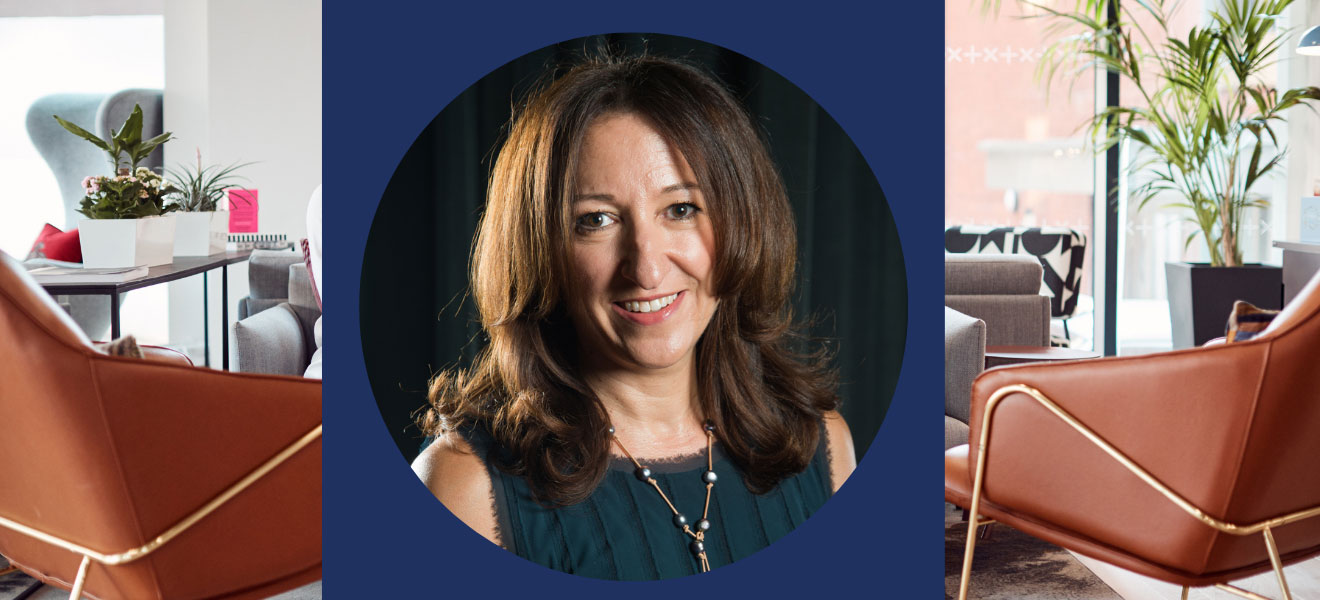 ---
We recently sat down with Wendy Guastaferro, Ph.D. , the newly-appointed director of the School of Criminology & Criminal Justice, to get her take on the profession of Criminal Justice, what inspired her to choose this path, her must-have favorite books and more.
Setting the textbook definition aside, what is your personal definition of Criminology & Criminal Justice?
"As fields of study, criminology and criminal justice ask questions about defining, measuring, preventing, and responding to crime and deviance."
What three phrases best describe the School of Criminology & Criminal Justice?
"Community-engaged, power-house scholars, leaders in online learning"
How has the Criminal Justice profession most changed in the past 10 years?
"I think technology has fundamentally changed the justice landscape—from the ability to analyze a significant amount of data in a short period of time, to investigating crimes, to improving access to justice, to filming police-citizen interactions."
How do you hope the profession changes in the next 10 years?
"I hope we realize that when the criminal justice system gets involved, society has already failed. Strengthening individual health, well-being and opportunities, while addressing inequities and the sources of violence in society, will change the profession dramatically."
What inspired you to enter the field of Criminal Justice?
"I was part of the women's studies teaching collective as an undergraduate student. We team taught sections of Introduction to Feminism, with faculty supervision, and I developed the class on Women & the Law. I focused on women who are pregnant and in prison or jail who are shackled while in labor and delivery. This practice is still legal in nearly half of the states today. This is an inhuman practice that is not necessary and is harmful to the health and mental health of women. This motivated me to think about the practices and policies in the justice system that perpetuate harm and disparate treatment. So I applied to the graduate program at the University at Albany, School of Criminal Justice—the first criminal justice Ph.D. program established in the country, which recently celebrated its 50th anniversary."
What is something people would be surprised to know about you?
"One of the first things I'll do post-pandemic is go see Hamilton again. Just kidding, no one will be surprised by this."
What is your spirit animal and why?
"A panda. Pandas represent resolve and determination. They are said to symbolize balance and the integration of polarized aspects within people and situations."
If you could only keep two books, what would they be?
"Jonathan Simon's Governing Through Crime and one of Joan Didion's novels, maybe Play It As It Lays or Blue Nights."
What works of woman scholars in your field would you recommend people read?
"Dr. Calli Cain's work on victimization, Dr. Lisa Dario's work on police legitimacy, Dr. Cassandra Atkin-Plunk's work on reentry, Dr. Mara Schiff's work on restorative justice, and Dr. Dawn Rothe's work on white collar crime."
Dr. Guastaferro and her husband, Joe, at the Palm Beach Sheriff's Office Foundation
youth scholarship luncheon at the International Polo Club in Wellington, Fla.