Career Resources
FAU Career Center
The FAU Career Center provides a comprehensive array of resources, services and programs to assist FAU students and alumni with their career management needs.
Connect with Our Career Center Liason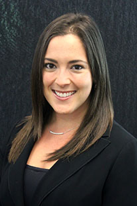 Dawn  Kesselman  
Assistant Director, Liaison to the   College of Social Work & Criminal Justice  
Career Counselor 
FAU Career Center 
(561) 297-3533 
dfriedman2012@fau.edu  
Secure an Internship/Job Resources
Handshake
FAU's job/internship database for students and alumni. Find opportunities, mentors, and upcoming professional events here.
League of City Jobs
A job bank page for those interested in opportunities within the city. Note: each city has its own job bank page for local government positions.
USAjobs
A job bank page for federal government positions, where you can save favorite jobs, upload your resume, and make your resume searchable.
"What Can I Do With This Major?"
An FAU Career Center resource to discover applicable job titles, job and internship links, industry information links, and related FAU student organizations.
Owls Professional Clothes Closet
The OWL Professional Clothes Closet provides qualified students with professional attire donated by the FAU community. Students who complete all program requirements may take up to four items from the closet per semester.