Our Team
Regional Director
---
Sandra D. Marin Ruiz, Ed.D.
Expertise: International trade, technology commercialization, access to capital, project management, leadership and policy analysis and public administration.


Sandra D. Marin Ruiz, Ed.D. is the Assistant Vice President for Innovation and Business Development and the Regional Director of the Florida SBDC at FAU. She is a serial entrepreneur and leader in innovation and business development ecosystems in Latin America, the Midwest, and Florida. Dr. Marin specializes in international trade and technology commercialization, and community and industry engagement. She is well known as a partnership builder in domestic and international entrepreneurial ecosystems of the America's Small Business Development Center Network and the International Business Innovation Association. As an engineer and a member of the communities she serves, her mission includes engaging communities to bridge the gap between accessing capital and opportunities to run successful businesses as well as support economies via technology innovations that address social needs. 
Her broad background also encompasses expertise and credentials as a Florida Small Business Development Center consultant, university professor, and certified program director for Kauffman FastTrac, SBDC Global, and Lean LaunchPad, and extensive experience as an entrepreneur and business owner. She is passionate about linking local needs to national and international policy. She is well recognized for being part of a positive force to support organizations in implementing entrepreneurship and social innovation programs.
Government Contracting Consultants
---
Carole Hart, MA
Expertise: Government contracting services; women, minority and veteran certification

Carole Hart provides government contracting services through the Florida Procurement Technical Assistance Center (Florida PTAC) to help businesses prepare, research and bid on government contracts. She is knowledgeable, experienced and strives to make selling to the government less complicated and more profitable. In addition to working with the government sector, she has 25 years of experience in the private sector, working in the aerospace procurement industry and as a subcontracts manager. She worked with commercial airline suppliers and major subcontractors for commercial and federally let contracts.

Hart has a degree in business administration, a master's degree in counseling from New York University, and holds a department of Veteran Affairs Certification as a veteran certification and verification program counselor.
J.J. Raju
Expertise: State and local government contracting

Jaison Raju is a business growth and government contracts specialist. His tenures with local agencies and nonprofits in South Florida were in the areas of supplier diversity, inclusion, small business support and economic development. He has a master's degree in business from the Wayne State University and has recently completed a master of science degree in finance with the executive program within FAU's College of Business. Raju has worked in Southeast Michigan where he provided leadership and program direction to TechTown, Detroit's largest business incubator and research park. His work resulted in the consolidation of resources into one leading signature program and then scaling it from 15 startups to 107 startup clients. He is currently working with local county government to implement a new equal business opportunity ordinance that is an innovative public procurement policy to improve procurement of products and services from local small minority women-owned firms in the region.
Consultants
---

Sara Alshareef, Ph.D.
Expertise: Growth specialist, business development, business plan, customer Discovery, navigating market opportunities

Sara Alshareef, Ph.D., is a consultant in residence in the FAU the College of Business. She holds a doctorate in entrepreneurship from Royal Holloway University of London. Alshareef acts as a liaison between faculty, students and businesses through developing applied learning programs. Prior to joining the Florida SBDC at FAU, she was an assistant professor of management where she taught entrepreneurship, leadership and business strategy to students earning their undergraduate and graduate degrees. She continues to conduct research on women's entrepreneurship and women in leadership positions, empowering them to become active agents in transforming their lives through business ownership. Alshareef has also acted as a judge for entrepreneurial competitions and worked closely with founders and business owners from all around the world.
Andrea JohnBaptiste
Expertise: start-up, non profits, capacity building, strategic plans, business plans, marketing, marketing plans, creative economy, construction, green business, tutoring, day cards, restaurants, food service

Andrea M. JohnBaptiste has served as a development consultant to businesses, nonprofits, and communities, since 2006. Internal and external consultancies in which she has engaged, have spanned the US, Jamaica, Turks and Caicos, Bahamas, the Democratic Republic of the Congo and Belize. JohnBaptiste holds a master's in organizational management and a bachelor's degree in sociology from the University of Phoenix and Ithaca College in New York. A lifetime learner and educator, she serves as adjunct faculty at two universities in South Florida, where she teaches business, sociology and general Education.
She has been nominated for several honors and awards and was awarded the 2019 Rising Star Award by the Broward County Women's Hall of Fame. In 2014 she was also a nominee for the National Women's History Project: Women of Courage, Women of Character as a Trailblazer and Pioneer, recognized for entrepreneurship, leadership and fundraising. JohnBaptiste is committed to promoting the awareness of the cultural diversity of the Caribbean and its impact and influences globally. She volunteers on several boards of directors of organizations working to elevate and increase the recognition of the socio-cultural impact of the region.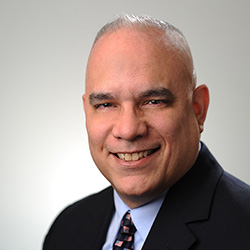 Rafael Cruz, MBA, CGBP, EDFP
Expertise: Strategic planning, branding, marketing, finance, executive development, creative economy, nonprofit strategy, international business

Rafael Cruz is a certified business consultant specializing in economic development alongside strategic planning and leadership development of both for-profit and nonprofit organizations. He is well-known in both Broward and Palm Beach counties for his commitment in developing strategic community partnerships in the economic development community.

His broad background also encompasses a career in corporate leadership, finance, marketing and branding, international business and the creative economy.
Jim Deam
Expertise: Marketing, advertising, media strategy and buying

James Deam is a certified business consultant working with clients on a broad range of marketing and advertising projects. An accomplished writer, he is an expert in advertising, branding and media planning. His marketing background includes working with Proctor & Gamble, Toyota, Wendy's, IBM, AT&T, Auto Nation, the Florida Marlins and the Miami Dolphins.

His most significant accomplishment was securing the national sponsorship of Fox TV's "American Idol" and its text message voting component, which is widely credited with spurring the texting revolution in the U.S.
George E. Gadson, MA
Expertise: Strategic marketing, finance, nonprofit strategy, creative economy

George E. Gadson is a certified business consultant working with creative economy entrepreneurs and nonprofit organizations. He has more than 20 years of management experience with large banking institutions and small private and public corporations. He has worked in economic development as the former vice president of Business Development at the Broward Alliance, currently the Greater Fort Lauderdale Alliance, the principal planner of Regional Economic Development for the South Florida Regional Planning Council, and the associate director for Business and Corporate Development at Florida Atlantic University.

Gadson is a business owner and one of Florida's most well-known and highly sought after artists. He has been commissioned to create works of art for many high-profile events – including the White House Christmas tree and the South Florida Super Bowl. He received his bachelor's degree from Duke University and master's degree in education in 2008 from the Brewer Christian College and Graduate School in Jacksonville, Fla.
Bob Glidewell
Expertise: The Small Business Innovation Research (SBIR) and Small Business Technology Transfer (STTR)

Bob Glidewell is a technical counselor and resource development professional who works closely with small businesses, entrepreneurs and universities, including Florida Atlantic University, seeking assistance to research possible program sponsors and to develop grant proposals and other funding opportunities. At the invitation of the National Science Foundation, he has served as commercial reviewer on SBIR/STTR Phase l and ll grant review panels for 12 years. Glidewell began his resource development career in 1996 and has assisted various nonprofit organizations, businesses and universities in Texas, Oklahoma, Missouri and Florida. He is a member of the National Organization of Resource Development Professionals. He has a bachelor's degree in political science from Southwest Oklahoma State University and a bachelor's degree in English-creative writing non-fiction, with a double minor in both environmental studies and natural resources from the University of Missouri-Columbia.
Annette Gray
Expertise: Funding, business management, marketing, economic development

Annette Gray is a certified business management and operations consultant. She is the current vice-chair of the Palm Beach County Advisory Commission on Women, and the former board chair of the Delray Beach Community Redevelopment Agency. Gray has a master's in business administration and is currently pursuing a degree in management and leadership from the University of Liverpool in London England and a management and leadership certification from Harvard University.

Before entrepreneurship, Gray led and managed teams at Fortune 500 Companies, such as Maryland Bank National Association America Bank and government entities such as the city of West Palm Beach Downtown Development Authority. She has more than 20 years of experience in education, marketing, economic development, strategic planning in the private and public sectors and a diverse insight into the many aspects of how to run a successful business. She is particularly passionate about the topics surrounding multigenerational workforce emotional intelligence, change management, strategic planning, growth and funding strategies.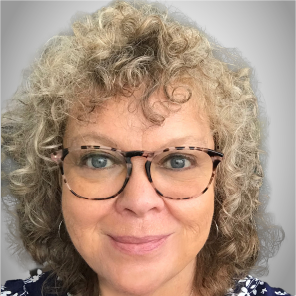 Jazmine Loiselle
Expertise: Strategic marketing and branding, digital media strategy, web development

Jazmine Loiselle is a certified business consultant at the Florida Small Business Development Center at Florida Atlantic University. As a certified business consultant, Loiselle assists her clients in strategic marketing and the online challenges businesses face in marketing their brand and creating engaging digital content. Her extensive marketing communications and design experience in diverse industries enables her to assist a variety of businesses in reaching their marketing goals. Her education includes a bachelor's degree from the University of Massachusetts Amherst, and studies as a master's audit student in Massachusetts Institute of Technology Media Lab.
In addition to running her own consultancy business, she's held creative technology positions with MIT, Apple and Levi Strauss & Co. She has also served as a founding faculty member for some of the first digital arts programs in Northern California, at San Francisco State University, the Academy of Art University and the College of Marin.
Jackie Ramirez, MBA
Expertise: Sales growth, business management, strategic planning, human resources

Jackie Ramirez is a certified business consultant assisting clients with strategic planning, business development and communications. She is a highly regarded speaker on the development of effective organizational working relationships through communications, a facilitator and a certified emotional intelligence coach.

Ramirez began her career with Zenger-Miller in Tampa, Fla., designing the merger of three competing sales forces and the realignment and mapping of a new customer relationship process. She has more than 25 years of experience in an organizational redesign, team design and leadership development that encompasses the banking, high-tech, finance, publishing, manufacturing and services industries. She holds a master's in business administration from Florida Atlantic University and a bachelor's degree in economics from Inter-American University in Puerto Rico.
Angel Rentas
Expertise: Access to capital, business financing and planning, loan development

Angel Rentas is a certified business consultant specializing in finance and loan package development and is an expert in assisting small and medium sized businesses establish and grow their operations. He has 35 years of banking and finance experience as a bank officer and portfolio manager serving private and public corporations. Concentrating on finance, commercial lending and the U.S. Small Business Administration (SBA) Guaranty Loan Program, he has served as vice president for several major local banks.

As a loan officer for the SBA he covered disasters in Miami, Chicago, Los Angeles and Sacramento under the SBA Disaster Loan Program. He has also worked as a business financial analyst with the Office of Minority Business Enterprise, the National Economic Development Association and the Hialeah Dade Development, Inc. Rentas graduated with a degree in accounting from the Harford Institute in New York concentrating on business administration.
Taynara Rollins
Expertise: International trade, export marketing, growth strategies

Taynara Rollins is a junior consultant specializing in export marketing, international expansion and growth strategies. She works with businesses, through market research and data analysis, to determine their best market fit for international expansion.

She earned her masters degree in international trade from the European Business school in Madrid and an additional masters in Entrepreneurship from Oklahoma State University. Rollins has more than six years of academic and professional experience in the U.S., Brazil, Mexico and Spain.

Rollins is passionate about the endless growth opportunities that small businesses and entrepreneurs can achieve going beyond their borders.

Teri Takahashi
Expertise: Business planning and management, accounting

Teri Takahashi is a certified business consultant and our business manager at the Florida Small Business Development Center (SBDC) at Florida Atlantic University (FAU). She oversees the budget and records function of the SBDC operations. She also works with clients to develop business plans for startups and existing companies. Before joining the Florida SBDC, Takahashi owned her own successful property management company.

Her previous roles include serving as the associate director for finance and administration where she was directly responsible for managing more than 16 accounts, keeping the Florida SBDC at FAU's budget lean and balanced. She has also worked with the Florida SBDC Network headquarters to implement financial reporting policies that all centers now utilize. Takahashi holds a degree in business management from FAU.