Our Team
Regional Director
---
Sandra Marín, CGBP, MPA, PMP
Expertise: International trade, technology commercialization, access to capital, project management, leadership and policy analysis and public administration.

Sandra Marín is the regional director specializing in international trade and technology commercialization, community and industry engagement alongside current doctoral studies in leadership and policy analysis. She is well known as a partnership builder in domestic and international entrepreneurial ecosystems of the America's Small Business Development Center Network and the International Business Innovation Association.

Her broad background also encompasses expertise and credentials as Florida Small Business Development Center Development Center consultant, university professor, certified program director for Kauffman FastTrac, SBDC Global and Lean LaunchPad, as well as extensive experience as entrepreneur and business owner.
Government Contracting Consultants
---
Carole Hart, MA
Expertise: Government contracting services; women, minority and veteran certification

Carole Hart provides government contracting services through the Florida Procurement Technical Assistance Center (Florida PTAC) to help businesses prepare, research and bid on government contracts. She is knowledgeable, experienced and strives to make selling to the government less complicated and more profitable. In addition to working with the government sector, she has 25 years of experience in the private sector, working in the aerospace procurement industry and as a subcontracts manager. She worked with commercial airline suppliers and major subcontractors for commercial and federally let contracts.

Hart has a degree in business administration, a master's degree in counseling from New York University, and holds a department of Veteran Affairs Certification as a veteran certification and verification program counselor.
Kristy Pittman
Expertise: Federal contracts, government contracts, entrepreneurship and veteran certification

Kristy Pitman provides government contracting services to clients of the Florida Small Business Development Center at Florida Atlantic University. She helps business owners determine the feasibility of entering the government market, how to position themselves properly to win contracts, research appropriate opportunities and how to provide winning responses to solicitations. As an entrepreneur that has learned how to navigate the federal market, her passion is to guide entrepreneurs through the complicated maze of government contracting.

Pitman is an award-winning inventor, published author and successful entrepreneur. She founded a company that supplied products and services to the federal government and commercial clients with more than $10 million in sales. She sold her 12-year-old company to pursue her passion to help business owners achieve the income they desire while owning and operating their ideal business. She has a bachelor's degree in communications from Florida State University and she holds a Department of Veteran Affairs certification as a Veteran Verification Assistance Counselor.
Consultants
---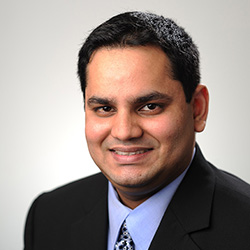 Anil Chang, MBA, CGBP, EDFP
Expertise: Business continuity, international trade, export market planning

Anil Chang is a certified business consultant and our operations manager at the Florida Small Business Development Center at Florida Atlantic University (FAU). As a certified global business professional, Chang assists clients in expanding their markets via international trade. Well versed in export documentation, working with clients and suppliers internationally and domestically, his background includes procurement and logistics management for a privately held international trade company. Chang is also a certified economic development finance professional.

Chang received his master's in business administration degree from Florida International University and a bachelor's degree from FAU.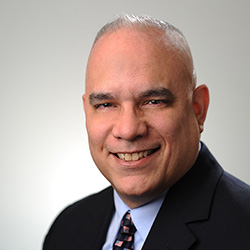 Rafael Cruz, MBA, CGBP, EDFP
Expertise: Strategic planning, branding, marketing, finance, executive development, creative economy, nonprofit strategy, international business

Rafael Cruz is a certified business consultant specializing in economic development alongside strategic planning and leadership development of both for-profit and nonprofit organizations. He is well-known in both Broward and Palm Beach counties for his commitment in developing strategic community partnerships in the economic development community.

His broad background also encompasses a career in corporate leadership, finance, marketing and branding, international business and the creative economy.
Jim Deam
Expertise: Marketing, advertising, media strategy and buying

James Deam is a certified business consultant working with clients on a broad range of marketing and advertising projects. An accomplished writer, he is an expert in advertising, branding and media planning. His marketing background includes working with Proctor & Gamble, Toyota, Wendy's, IBM, AT&T, Auto Nation, the Florida Marlins and the Miami Dolphins.

His most significant accomplishment was securing the national sponsorship of Fox TV's "American Idol" and its text message voting component, which is widely credited with spurring the texting revolution in the U.S.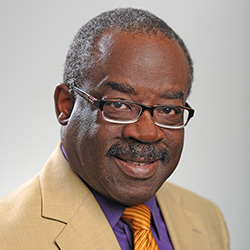 George E. Gadson, MA
Expertise: Strategic marketing, finance, nonprofit strategy, creative economy

George E. Gadson is a certified business consultant specializing in working with creative economy entrepreneurs and nonprofit organizations. He has more than 20 years of management experience with large banking institutions and small private and public corporations. He has worked in economic development as the former vice president of Business Development at the Broward Alliance, currently the Greater Fort Lauderdale Alliance, the principal planner of Regional Economic Development for the South Florida Regional Planning Council, and the associate director for Business and Corporate Development at Florida Atlantic University.

Gadson is a business owner and one of Florida's most well-known and highly sought after artists. He has been commissioned to create works of art for many high-profile events – including the White House Christmas tree and the South Florida Super Bowl. He received his master's in education in 2008 from Brewer Christian College and Graduate School in Jacksonville, Fla.
Annette Gray
Expertise: Funding, business management, marketing, economic development

Annette Gray is a certified business management and operations consultant. She is the current vice-chair of the Palm Beach County Advisory Commission on Women, and the former board chair of the Delray Beach Community Redevelopment Agency. Gray has a master's in business administration and is currently pursuing a degree in management and leadership from the University of Liverpool in London England and a management and leadership certification from Harvard University.

Before entrepreneurship, Gray led and managed teams at Fortune 500 Companies, such as Maryland Bank National Association America Bank and government entities such as the city of West Palm Beach Downtown Development Authority. She has more than 20 years of experience in education, marketing, economic development, strategic planning in the private and public sectors and a diverse insight into the many aspects of how to run a successful business. She is particularly passionate about the topics surrounding multigenerational workforce emotional intelligence, change management, strategic planning, growth and funding strategies.
Debbie Lanford, MBA, CGBP
Expertise: International marketing, export assistance, market and data analysis

Debbie Lanford is a certified business consultant specializing in export marketing, international expansion and growth strategies. She also teaches seminars on international trade and market research. Lanford works closely with the SBDC's strategic partners including Enterprise Florida and local U.S. Department of Commerce officers.

Lanford has a passion for analyzing both financial and market data to help clients determine the best growth strategies. She is a certified global business professional and holds a master's in business administration in international business.
Antonio (Tony) Lasi
Expertise: Finance and capital access specialist, with a focus on small business administration 7a and 504 lending facilities

Tony Lasi is a financial professional with more than 28 years of experience in retail and commercial banking, which includes international trade financing, credit evaluation, along with regulatory compliance.

Lasi is fluent in English, Spanish and Italian and continues to focus on analytical, problem-solving and decision-making skills, with a proven record of leadership awards and recognition for many professional and relationship management accomplishments.
Jazmine Loiselle
Expertise: Strategic marketing and branding, digital media strategy, web development

Jazmine Loiselle is a certified business consultant at the Florida Small Business Development Center at Florida Atlantic University. As a certified business consultant, Loiselle assists her clients in strategic marketing and the online challenges businesses face in marketing their brand and creating engaging digital content. Her extensive marketing communications and design experience in diverse industries enables her to assist a variety of businesses in reaching their marketing goals. Her education includes a bachelor's degree from the University of Massachusetts Amherst, and studies as a master's audit student in Massachusetts Institute of Technology Media Lab.
In addition to running her own consultancy business, she's held creative technology positions with MIT, Apple and Levi Strauss & Co. She has also served as a founding faculty member for some of the first digital arts programs in Northern California, at San Francisco State University, the Academy of Art University and the College of Marin.
Diana Pierre-Louis
Expertise: Digital marketing, branding and strategy, social media, email marketing

Diana Pierre-Louis is a growth and disaster recovery specialist at the Florida Small Business Development Center at Florida Atlantic University. Under the Coronavirus Aid, Relief and Economic Security Act grant, Pierre-Louis provides businesses with a comprehensive virtual marketing plan to improve their online presence including website evaluations, social media channel audits and email marketing plans.

She identifies key areas for businesses improvement with free marketing tools like content creation generators, content planning and time management strategies. Pierre-Louis has a master's degree in mass communication from Lynn University, Boca Raton, Fla., a bachelor's degree in public communication, a minor in sociology and certificates in women's studies and ethnic studies from FAU.

Pierre-Louis has more than 10 years of experience in personal blogging, branding and social media management. She assisted in an international marketing rebranding campaign for the Republic of Haiti, creating the island's government touristic slogan, "Experience it."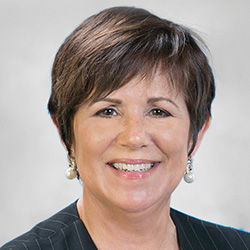 Jackie Ramirez, MBA
Expertise: Sales growth, business management, strategic planning, human resources

Jackie Ramirez is a certified business consultant assisting clients with strategic planning, business development and communications. She is a highly regarded speaker on the development of effective organizational working relationships through communications, a facilitator and a certified emotional intelligence coach.

Ramirez began her career with Zenger-Miller in Tampa, Fla., designing the merger of three competing sales forces and the realignment and mapping of a new customer relationship process. She has more than 25 years of experience in organizational redesign, team design and leadership development that encompasses the banking, high-tech, finance, publishing, manufacturing and services industries. She holds a master's in business administration from Florida Atlantic University and an bachelor's degree in economics from Inter American University in Puerto Rico.
Angel Rentas
Expertise: Access to capital, business financing and planning, loan development

Angel Rentas is a certified business consultant specializing in finance and loan package development and is an expert in assisting small and medium sized businesses establish and grow their operations. He has 35 years of banking and finance experience as a bank officer and portfolio manager serving private and public corporations. Concentrating on finance, commercial lending and the U.S. Small Business Administration (SBA) Guaranty Loan Program, he has served as vice president for several major local banks.

As a loan officer for the SBA he covered disasters in Miami, Chicago, Los Angeles and Sacramento under the SBA Disaster Loan Program. He has also worked as a business financial analyst with the Office of Minority Business Enterprise, the National Economic Development Association and the Hialeah Dade Development, Inc. Rentas graduated with a degree in accounting from the Harford Institute in New York concentrating on business administration.

Teri Takahashi
Expertise: Business planning and management, accounting

Teri Takahashi is a certified business consultant and our business manager at the Florida Small Business Development Center (SBDC) at Florida Atlantic University (FAU). She oversees the budget and records function of the SBDC operations. She also works with clients to develop business plans for startups and existing companies. Before joining the Florida SBDC, Takahashi owned her own successful property management company.

Her previous roles include serving as the associate director for finance and administration where she was directly responsible for managing more than 16 accounts, keeping the Florida SBDC at FAU's budget lean and balanced. She has also worked with the Florida SBDC Network headquarters to implement financial reporting policies that all centers now utilize. Takahashi holds a degree in business management from FAU.
Other Specialized Consultants
---
Kim Beckett
Expertise: Finance, capital access and organizational assessments

With more than 20 years in the financial services industry, Kim Beckett has the knowledge and skills to help companies leverage their most valuable resource - their people.

As a certified everything DiSC facilitator, Beckett offers powerful assessment-based consulting and training designed to increase the client's self-awareness and inspire behavior change. Clients learn tangible, real world strategies to increase communication, improve employee engagement and boost productivity.

On rest days, you can find Beckett cooking up a new dish, reading or learning how to use her new Pilates reformer. She lives in Delray Beach with her husband Scott and two adorable poodle-mix pups, Benji and Carly.
Zenora Kerr Ward
Expertise: Finance, capital access

Zenora Kerr Ward is a certified public accountant, with more than 25 years, in accounting, auditing, budgeting, financial forecasts and projections, tax services and consulting. Her experience was received from her employment with Coopers and Lybrand in New York, the Internal Revenue Service and nonprofit organizations. However, her greatest experiences were gained as the owner and managing partner of the accounting firm, Ward and Company, of West Palm Beach, which was founded in 1993. Kerr Ward continues to work with startup, small, medium and large businesses, both for-profit and nonprofit.

She received her bachelor's in accounting from the Florida Agricultural and Mechanical University and a master's in taxation from Nova Southeastern University in Davie, Florida. Kerr Ward is a member of the National Association of Black Accountants, Florida Institute of Certified Public Accountants and American Institute of Certified Public Accountants.