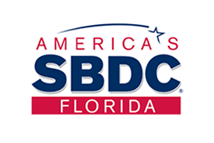 Impact
ECONOMIC IMPACT
Florida SBDC at Florida Atlantic University Region
Regional
Statewide
Create, Retain & Save Jobs*
2,579
28,930
Generate Sales*
$430.4 M
$4,824.6M
Access Investment Capital**
$50.2M
$528.4M

Acquire Government Contracts**
$16.1M
$381.6M
---
Serving Palm Beach and Broward Counties, the Florida SBDC at Florida Atlantic University Region delivered substantial consulting and training services from 2021 that resulted in a significant return on investment, as shown below.
Professionally certified business consultants delivered 20,225 hours of consulting to 1,970 entrepreneurs and small business owners.
15 training events were conducted for 324 attendees.