The Sanad Trust Foundation
Building a Better Future With Help From the Florida SBDC at FAU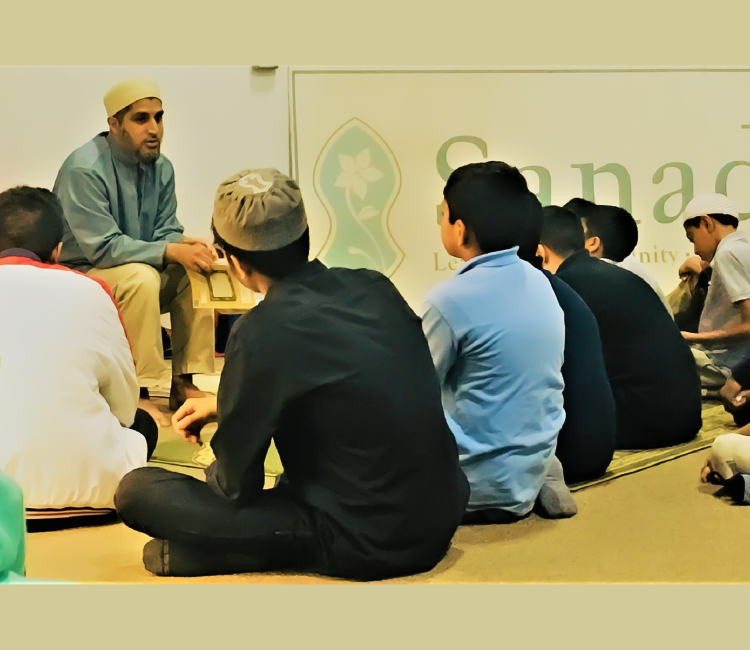 When Rehan Mirza, and his wife, Attiqa Syeda, started the Sanad Trust Foundation 10 years ago, they hoped to create a learning center that focuses on the hearts and spirits of children. After one decade of serving the local Muslim community in Broward and Miami Dade, they came across a great opportunity to benefit from the Florida Small Development Center (SBDC) at Florida Atlantic University (FAU).
Their nonprofit's mission is to provide education, wellness, and community programs that preserve the innate good and serve the well-being of children, families, and elders. At the heart of the operations is Sanad Prep learning center, a blended learning model that leverages the public-school curriculum and delivers it in a safe, loving, and nurturing environment. Students also receive full support and supervision from Florida certified Teachers.
"We are not set up as a traditional faith-based institution, and as such we wanted the learning journey and educational environment to reflect both our Muslim heritage and American roots,"Rehan said. When the couple realized they needed help with marketing, funding, and growth, Rehan said, they immediately looked for help.
The couple applied for a capacity-building grant, which also gave them the opportunity to receive business consulting services from George Gadson and Rafael Cruz of the Florida SBDC at FAU.
While the center covers traditional subjects, offered via an accredited online public-school option, their approach to learning methods is different, Rehan said. "Students have more opportunities to stop, focus and reflect on how they feel and how they process learning."
Gadson and Cruz oversaw the successful completion of the 3 projects and met with the couple for monthly consulting. The projects and consulting allowed them to better communicate their mission, and service of 10 years to the larger community.
"We wanted a better way to explain what we do, what we believe in, and how we intend to grow and nurture children into the future," Attiqa said. "And the projects allowed us to bridge this gap between our mission and its effective communication and marketing. The business consulting from George Gadson played an important role in working through the challenges that come with project planning and management. George and Rafael always believed in us and encouraged us to push through."
The nonprofit's focus to rebrand their business included updating their website and using videos and graphics to highlight their mission.
"After we had our first child, I dreamt about creating an education model that would preserve that innate goodness I saw in him, without compromising his academic excellence,"Rehan said. "Now, I'm excited to share it with more of the world, and I know with the help of the Florida SBDC at FAU, we can do just that and more."