Designing Tile Edges
From Tenant to Business Owner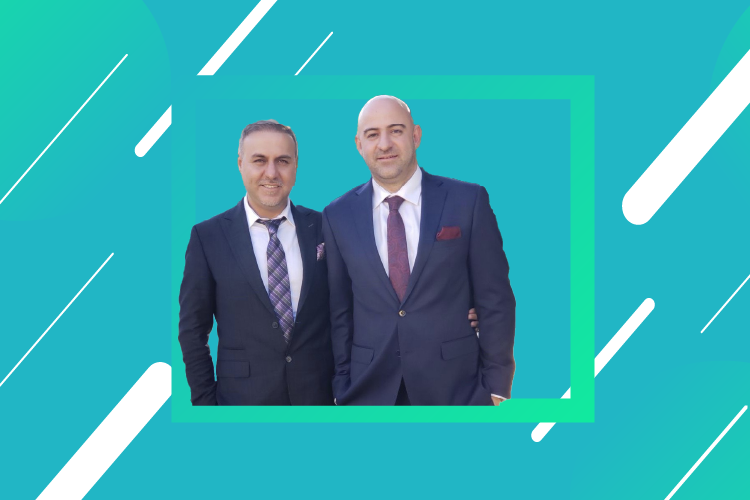 By Shavantay Minnis
Despite his career as a civil engineer, Ozgur Avsar always dreamed of owning a business. Now, he owns two — US Bullnosing and KBOB Properties.
Prior to his businesses, Avsar was an engineer working for a truss manufacturing company. Yet, he was always passionate about construction. His brother heard of a tile processing company that specializes in bullnosing — tiles which have smooth rounded edges — getting ready to close their doors in 2005. So, the two decided to buy the equipment from the owners, rent out a small unit in a large warehouse building in Oakland Park, Fla., and establish US Bullnosing, with just three employees.
"Since my brother and I were both engineers, we understood the technical side of operating machines to create designer tiles," said Avsar, who also has a master's in construction management. "We even can design the machines the way we would want the tile to turn out."
Today, the company fabricates mosaic or designer tiles, and bullnose tiles, for kitchen countertops, bathrooms and showers. Once the tiles are designed, they are then manufactured and sold to architects, contractors, homeowners, show rooms and tile distributors.
Yet his entrepreneurial endeavors didn't stop with just one business. With little capital at the start, US Bullnosing began to expand and ended up renting five units. Eventually, the original landlord offered Avsar the opportunity to buy the entire 32,000 square feet building. For months, he tried on his own to get a loan that would allow him to do so, but he was unsuccessful — until late in 2019, when he reached out to the Florida Small Business Development Center (SBDC) at Florida Atlantic University (FAU) for assistance.
Avsar connected with Angel Rentas, a business consultant at SBDC at FAU who specializes in loan applications, who helped him successfully receive a loan to buy out his landlord, gain capital to purchase equipment for the expansion and secure more employees for the business. In addition to space for US Bullnosing, Avsar also leases units to real estate agents and other entrepreneurs like himself.
Even as the pandemic continues to become a part of everyday life, Avsar said he is not concerned with Rentas at his side. US Bullnosing received loans such as the Paycheck Protection Program and the Economic Injury Disaster Loan, which allows them to remain open, purchase more equipment and maintain jobs for the people on his team.
"Without Angel's assistance and the SBDC at FAU, it would not have been possible to obtain my dream of becoming a small business owner," he said.