It Takes a Village
ACE Helps Shape the Next Generation of Athletes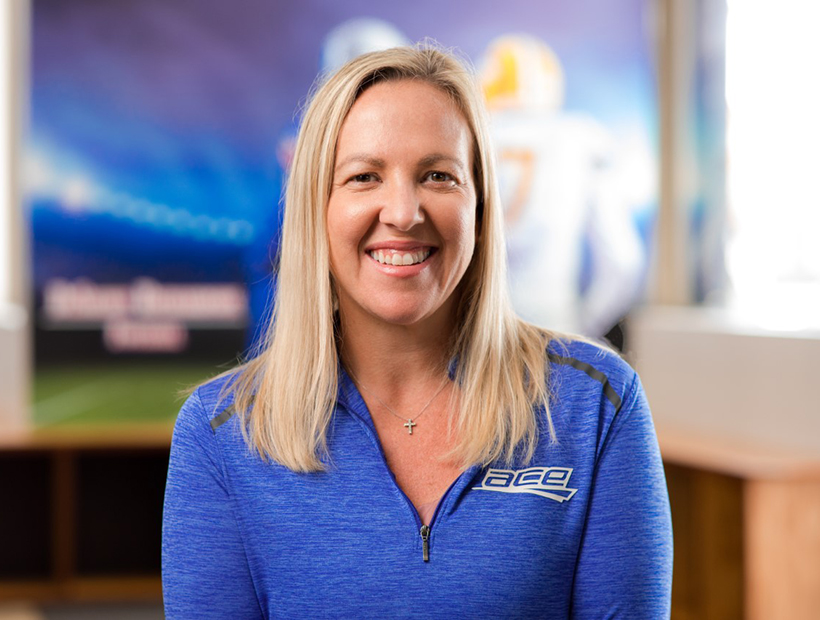 By Shavantay Minnis
Krissy Webb's father coached her and her sisters both on and off the field – how to be a better athlete and how to be a better person.
When Webb became a mother, she too recognized the importance of building valuable life skills, not only in her children, but also in the children in the community.
So Webb decided to take action, and create nonprofit that focuses on building the character of high school students, through athletics, community and education (ACE).
ACE is an afterschool character education program in that inspires and helps guide nearly 30,000 young men and women, building honor, instilling integrity and creating character traits. One branch of the program even allows sports captains to peer lead their team during workshops.
ACE began almost eight years ago with just 32 students in Palm Beach county. Once the nonprofit pilot program started to take off, Webb said, she wanted to expand south, but was apprehensive about her next steps. That's when she applied for a business loan and along with it she received business consulting services from George Gadson of the Florida Small Business Development Center (SBDC) at Florida Atlantic University (FAU).
"George's help is indispensable and lifelong. He has a fresh perspective in business, supporting my ideas for growth no matter the time frame." Webb said. "His experience in the business community has taught me how to manage a nonprofit and to challenge myself as an owner."
With Gadson's strategic assistance, Webb said, ACE now serves more than 30,000 students and expanded to include Palm Beach, Broward and Miami Dade counties. During the pandemic, Webb and her team have expanded their services even further with online workshops to reach more students, creating student jobs to assist those who need it.
"If our organization can continue to grow as a whole then we can best support our communities, and George and the Florida SBDC at FAU continues to help make that happen," Webb said.