FAU Office of Information Technology News
BTS Supports the 23rd Mu Alpha Theta Mathematics Regional Competition
Monday, Jan 27, 2020
---
On January 25, 2020, the FAU Davie campus hosted the 23rd Annual Mu Alpha Theta Mathematics Regional Competition. Students from across South Florida came to the campus with their families to take part in this event. Over 1,200 high school students representing over 45 high schools from Broward, Miami, and Palm Beach competed in the subjects of pre-calculus, statistics, geometry and calculus in the largest math competition in Florida.
The Office of Information Technology's Broward Technology Services (BTS) worked with FAU Broward Administration, as well as with other departments around campus to support the event. BTS provided different types of technology services throughout the day, including: setting up all the equipment at the main stage for the final ceremony, synchronizing computers inside the classrooms for the exams, videotaping the event, printing banners to place around campus, providing staff to cover areas of the event, among other services.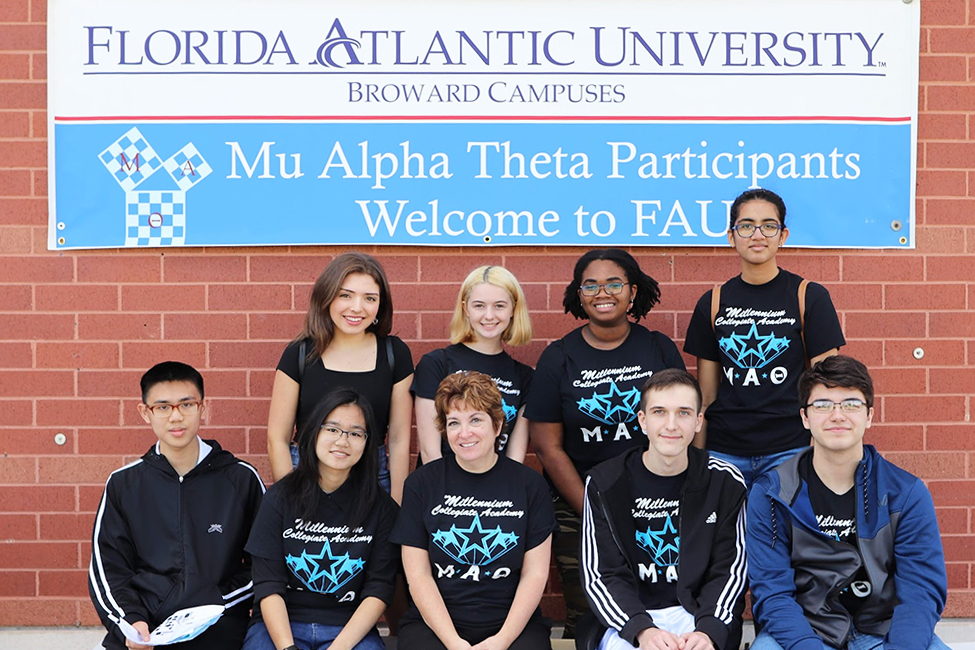 Everyone who attended the event was very happy with the results, including the set-up for the closing ceremony, which was setted up by BTS at the Broward College Gymasium. Photos of the event are available.
The event received a lot of news coverage in different media outlets, such as the Sun Sentinel.