FAU Office of Information Technology News
10th Teaching with Technology Showcase Held at the Boca Raton Campus
Monday, Mar 25, 2019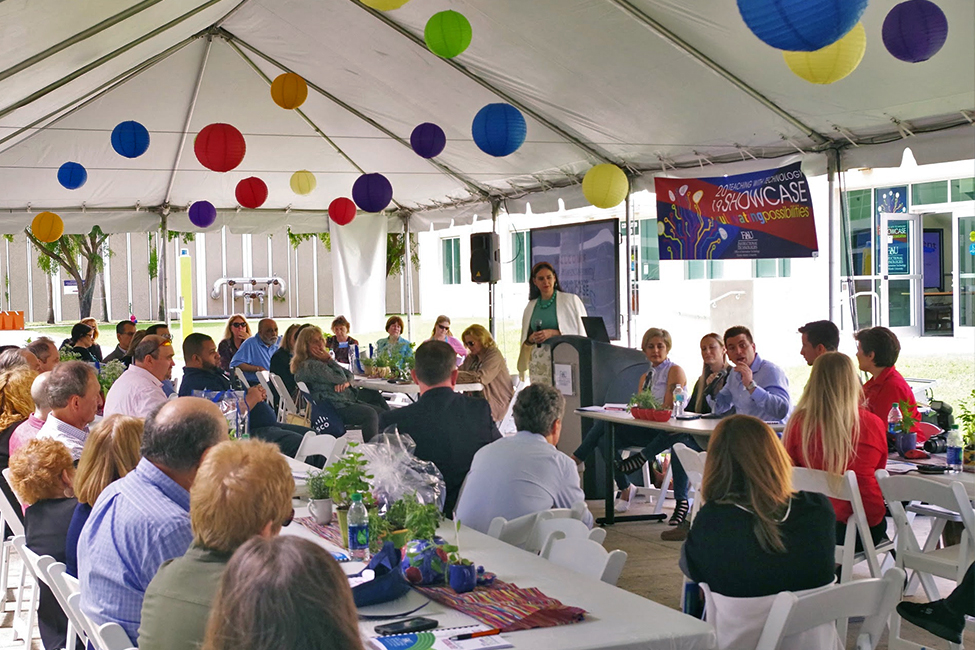 ---
The 2019 Teaching with Technology Showcase gathered more than 100 faculty members at the FAU Boca Raton campus to discuss how to effectively use technology in the curriculum.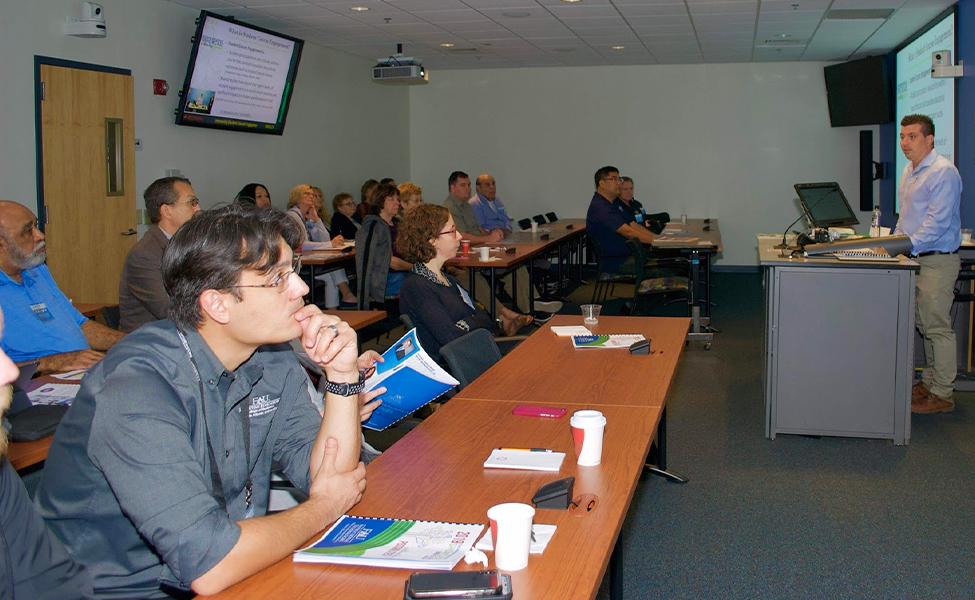 The event, which took place on Saturday, March 23, 2019 in the OIT building (#22), allowed participants to learn how their peers are incorporating technology into their classes. Faculty members discused advantages and disadvantages of various approaches, as well as how pedagogical techniques can enhance and improve student learning.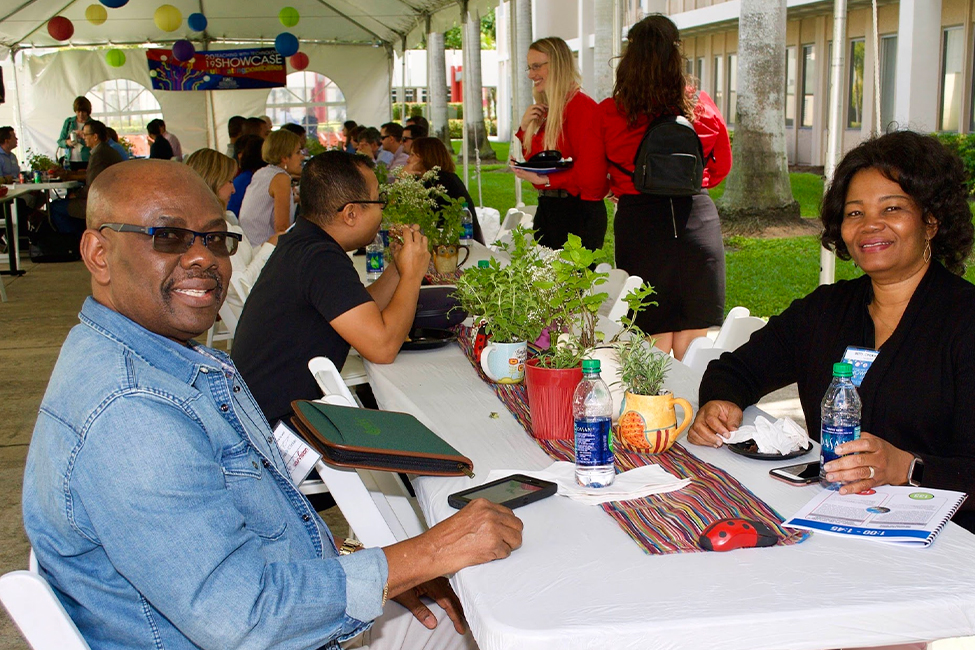 This event was sponsored by FAU's Office of Information Technology and the Center for eLearning. Videos from all the sessions are now available on the event's Web site. Photos of the event are also available.