Workforce Development for Future Smart Energy Systems
NSF CyberTraining Project: Data-Centric Security and Resilience of Cyber-Physical Energy Infrastructures (2021-2022)
NSF CyberTraining Project: Learning, Optimization and Communications for Next Generation Power Engineers (2019-2023)
Florida Atlantic University leads the workforce development for future smart energy systems and prepare future STEM scientists and engineers. This is in collaboration with the University of South Florida and the University of Wyoming.
Students and professionals are provided with mentored, hands-on training combining expertise across electrical engineering, communication, data science, and science and technology studies. Participants develop and refine the multi-disciplinary skillsets needed for the data-centric power and energy industry using unique, remotely connected smart grid cyberinfrastructure. Participants extend their academic research portfolios, strengthening their career competitiveness as future cyberinfrastructure professionals and users. The project thus serves the national interest, as stated by NSF's mission: to promote the progress of science and to secure the national defense.
Our training program includes the following key areas:
Artificial Intelligence and Data Analytics
Communication and Network Security
Sensor Networks and Internet-of-Things
Real-Time Learning and Microgrid Optimization
Multi-Level Decision-Making Process of Intelligent Systems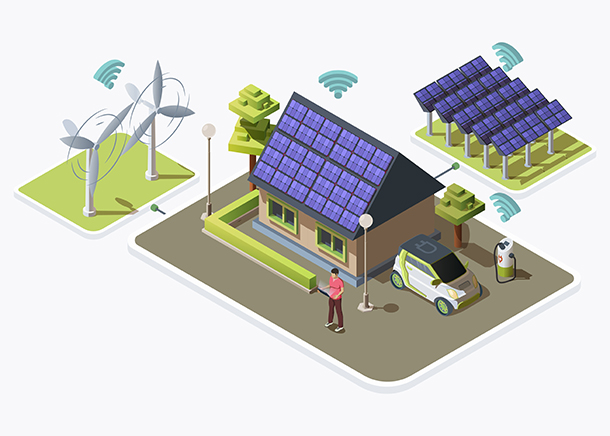 Smart Grid and Renewable Energy (Infographic description)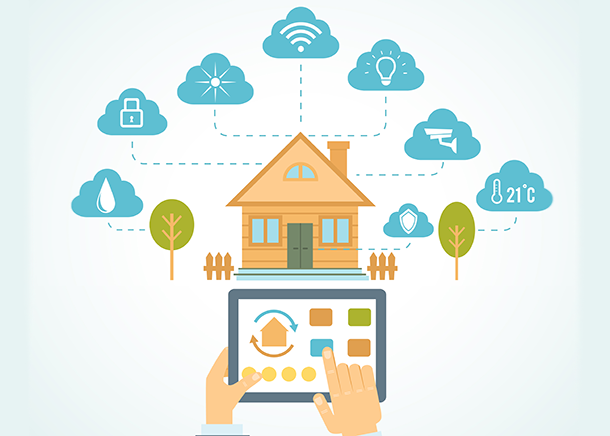 Internet of Energy (Infographic description)
YOUR FLORIDA EXPERIENCE
This paid, two-week program focuses on training and providing students and professionals with an exciting experience that will prepare participants for research or careers in engineering and science.
This program welcomes professionals (e.g., power engineer or software engineer working in a related industry) to apply.
Participants will typically work 9 a.m. to 5 p.m. each day. Participants are paid $900 along with a $252 meal allowance, per week.
Apartment-style dormitory housing will be provided to participants on FAU's Boca Raton campus.
If COVID-19 restrictions/precautions do not allow for an in-person training then we will offer virtual/remote training and the participants will be offered the $900/week stipend (total $1,800).
Additional paid, project-based training opportunities are also available after the two-week training. See project descriptions below.
2021 Training Outcomes: 29 participants have been virtually trained for two weeks in the summer of 2021. The participants include 18 graduates, 10 undergraduates and one high school student. The participants also include 16 women, 6 African Americans and 10 Hispanics.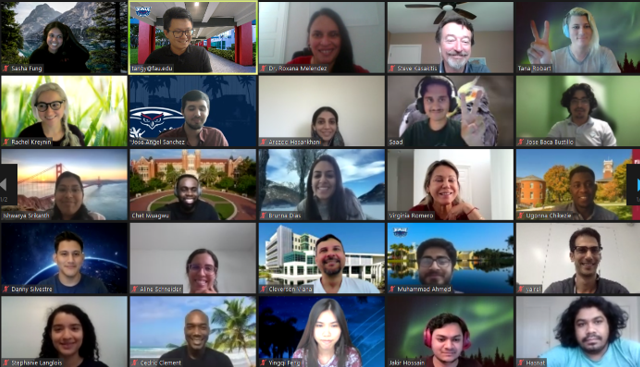 Project-based Training:
We plan to provide two additional longer-term research projects for the Summer/Fall of 2022. Participants are encouraged to take the two-week training to build the basic skills. Certain amount of incentives are also provided if participants are selected on the additional projects. The projects are described below.
Community Microgrid Energy Management
Led by Zhen Ni, Ph.D.
In-Person or Remote project
Learn more
Machine Learning Techniques to Detect GPS Spoofing Attacks
Led by Dongliang Duan, Ph.D.
In-Person or Remote project
Learn more
HOW TO APPLY
Submit the following information in one email to Sasha Fung (sfung2017@fau.edu).
One-page statement of interest that describes your motivations, expectations and long-term objectives
Two-page CV (including your personal details, e.g., demographic information, if possible)
Complete transcript
DATES
Application Window Opens: Feb. 1, 2022
Application Deadline: The application deadline has been extended and there are quite a few slots open (almost first come first serve for university students!).
Notification Date: On or before April 30, 2022
Two-week Training: 05/31/2022 – 06/10/2022 (subject to change)
Project-based Training Start Date: 06/15/2022 (subject to change)
ELIGIBILITY
Senior undergraduate, graduate, and professionals in science or engineering.
Minorities and women are strongly encouraged to apply.
Selections will be based on a combination of research interests, academic qualifications, and faculty recommendations.
CONTACT
For additional information contact Dr. Yufei Tang at 561-297-4781 or Dr. Zhen Ni at 561-297-0035.
To print the NSF CyberTraining Flyer, click here.
FUNDING
This program is funded by the National Science Foundation grants OAC 2017597/2017194 & 1949921/1923983.
Let's have an adventure. Collect experiences and meet people you'll never forget. It's time to write your story, and we've got the perfect setting.