A new partnership is opening doors for health-related research, with the promise of improving medical care, and even saving lives, in South Florida and beyond.
Through a research affiliation agreement, FAU's scientists and engineers can now readily share resources and expertise with practicing doctors at Memorial Healthcare System.
The partnership bolsters research at both institutions. Memorial, which operates six hospitals plus other facilities in Broward County, encourages its doctors to take on scientific projects. The healthcare system's strength lies in clinical trials, which test devices and drugs to see if they are safe and effective. At any given time, Memorial's Office of Human Research typically has more than 150 clinical trials underway.
"This collaboration will provide our faculty with the opportunity to participate in a well-established clinical trial program, while also bolstering other types of projects, including basic research by increasing our access to patients," said Gregg Fields, Ph.D., executive director of the Institute for Human Health and Disease Intervention (I-Health).
As one of the largest public healthcare systems in the United States, Memorial has ready access to potential study volunteers, a resource that's often in short supply for university researchers who need to work with people, their samples or data.
Having a specific population — patients at Memorial — to invite to participate in studies may increase clinical research at the university by 30 to 50%, estimates Ximena Levy, M.D., M.P.H., director of the Clinical Research Unit (CRU).
Whether researchers are interested in studying cognitive decline or COVID-19 infections, their efforts will benefit from access to a much larger pool of volunteers of diverse backgrounds, Fields said. In time, the partnership could create new opportunities for FAU's students too, through internships and access to job openings at Memorial.
For its part, Memorial wants to become more involved in translational studies, which adapt the discoveries made in labs into therapies for patients. The healthcare system also hopes to collaborate with computer scientists to find new ways to extract meaningful information from its extensive patient databases, and to work with engineers to develop medical devices and software, according to Candice Sareli, M.D., chief medical research officer at Memorial.
Even before the partnership became official in the fall 2020, researchers started laying the groundwork for joint projects, many on a topic of common interest to both institutions: cancer.
A breast cancer repository
The laboratory in the CRU's building may become home to one such effort: a collection of specimens from breast tumors, taken from cancer patients at Memorial and elsewhere. As it fills, Levy anticipates that this repository will provide the raw material for new research on the disease.
"A resource like this is not currently available, so I think that is one of the projects that is going to be most important for both institutions," she said.
Initially, a team of FAU and Memorial researchers intends to use these samples, drawn from South Florida's diverse population, to tease out the disease's characteristics by race and ethnicity.
Validating the tests
In pancreatic cancer, tumors typically aren't identified until they spread to other parts of the body. To improve patients' prospects, biomedical engineer Waseem Asghar, Ph.D., is developing a test to detect bits of genetic material that may be present early on in the disease.
To see if the test really works, his team needs blood samples from patients, said Asghar, an associate professor in the College of Engineering and Computer Science. He has begun discussions with the Memorial Cancer Institute about obtaining appropriate samples.
Another, even newer project focuses on devising a rapid, easy-to-use test for COVID-19. As with the cancer test, his team will need to validate it with samples from patients.
Having also worked on Zika, sickle cell anemia, HIV and hepatitis C, Asghar sees the partnership as a valuable resource. "There are tons of different diseases with which we'll be needing help," Asghar said. "Every year, we have some new bug to deal with."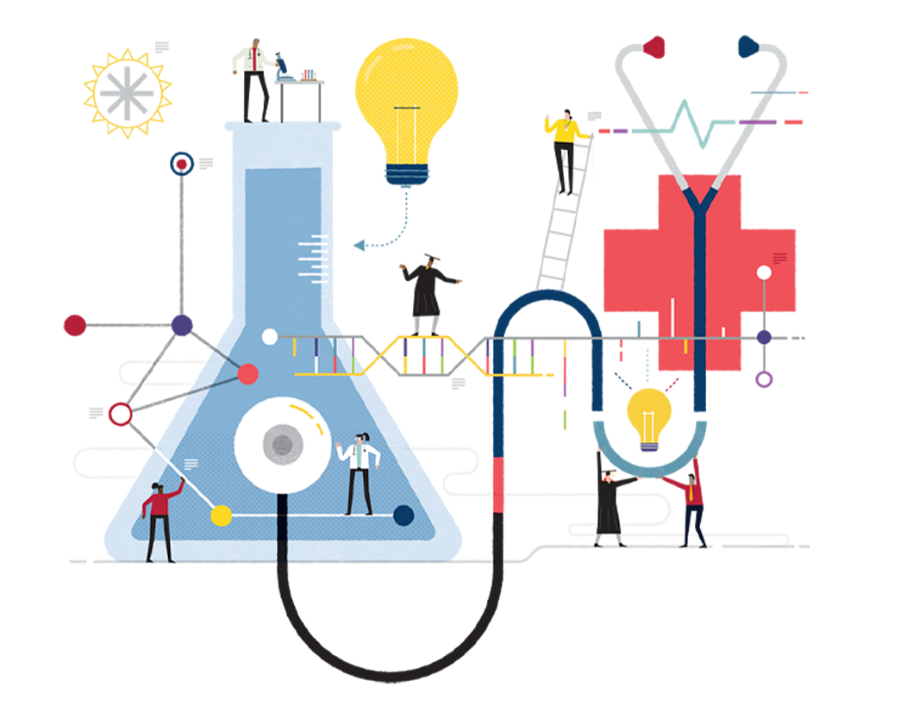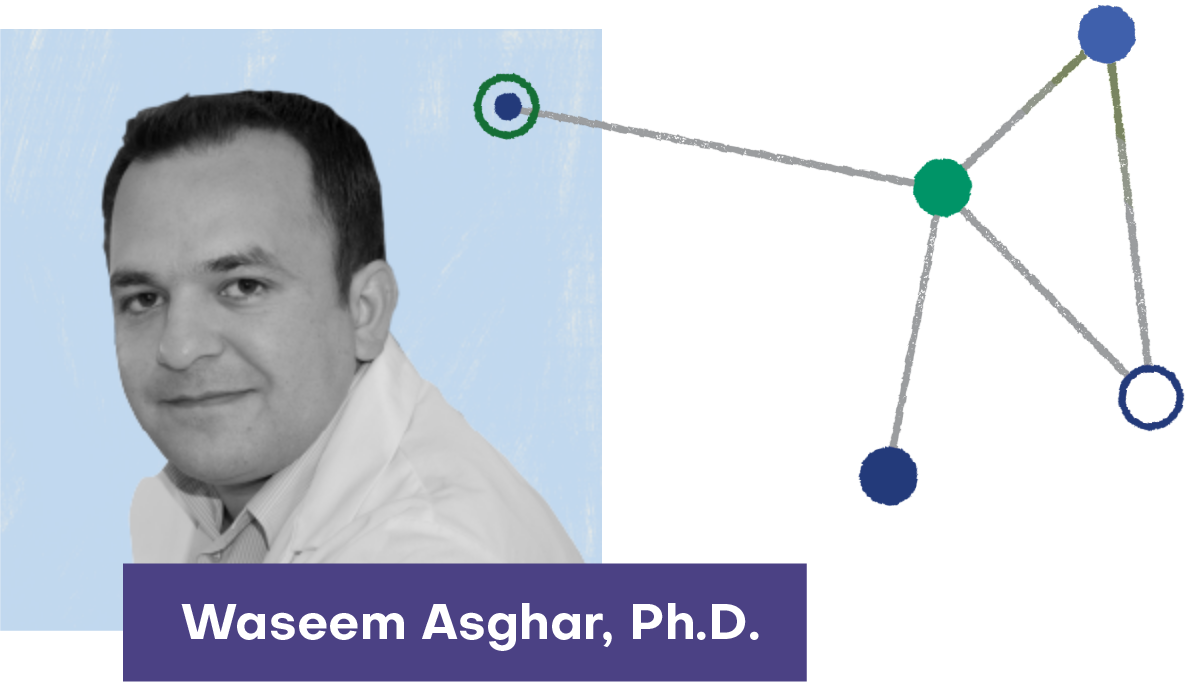 Exercise just right for cancer patients
Not all innovations involve molecules or devices. Michael Zourdos, Ph.D., and his graduate students have developed a way to tailor exercise specifically for cancer patients, who can experience dangerous loss of muscle mass.
By designing a flexible strengthening regimen, Zourdos, an associate professor in the Charles E. Schmidt College of Science, and his team aim to enable cancer patients to exercise more consistently. Their goal is that patients will gain muscle, improve quality of life and better tolerate chemotherapy and radiation treatments.
Each workout begins with an assessment of how a patient feels, and their responses determine the intensity of the exercise. In collaboration with a physician at Memorial, Zourdos has submitted a grant application for a 200-patient study of this approach. "It just seemed like a natural fit going forward," Zourdos said. "As soon as we reached out, they were as excited to work together as we were." ◆