Ruth M. Tappen, Ph.D.
Ruth M. Tappen, Ph.D., Christine E. Lynn Eminent Scholar and professor in the Christine E. Lynn College of Nursing, recently earned the 2021 International Nurse Researcher Hall of Fame based on the significant impact her research has made on the nursing profession.
Tappen, who will be honored at Sigma's 32nd International Nursing Research Congress in Singapore, said much of her work focuses on Alzheimer's disease and other related memory disorders.
"I am honored to receive this prestigious award from Sigma Theta Tau International and deeply touched that my colleagues thought me worthy of their nomination," she said. Additionally, Tappen was selected as the 2020 Southern Nursing Research Society Distinguished Researcher Award for her commitment to research.
Lisa Wiese, Ph.D.,
Lisa Wiese, Ph.D., an associate professor in the Christine E. Lynn College of Nursing, earned the 2020 Nurse Educator Icon by the Florida Nurses' Association, which honors an outstanding nurse educator.
Wiese creates a learning environment and increases learning through student mentorship, according to the Florida Nurse Association.
She has motivated and supported students in earning multiple grants through the FAU's undergraduate and graduate research programs, as well as helped them achieve their own publications. "I am humbled by such a recognition this year, but I feel that I am a product of the dedication and caring by wonderful mentors," she said.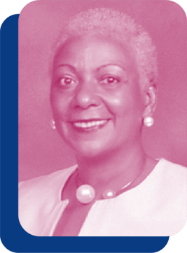 Tarsha Jones, Ph.D., Karen Wisdom-Chambers, Ph.D, Deb Hain, Ph.D., and Shirley Gordon, Ph.D.
Four professors from the Christine E Lynn College of Nursing are recipients of the Christine E. Lynn Center for Caring Research Initiative Awards.
Tarsha Jones, Ph.D., and Karen Wisdom-Chambers, Ph.D, both assistant professors, were awarded for their work, "Reducing Barriers to Mammography Screening among Uninsured Black and Hispanic Women in Community Health Centers in South Florida.
Deb Hain, Ph.D., a profesor, was recognized for her research on kidney disease education.
Shirley Gordon, Ph.D., a professor, was recognized for her work engaging communities to address potential health impacts of harmful algal blooms. ◆