Costa Rica
Costa Rica Study Tour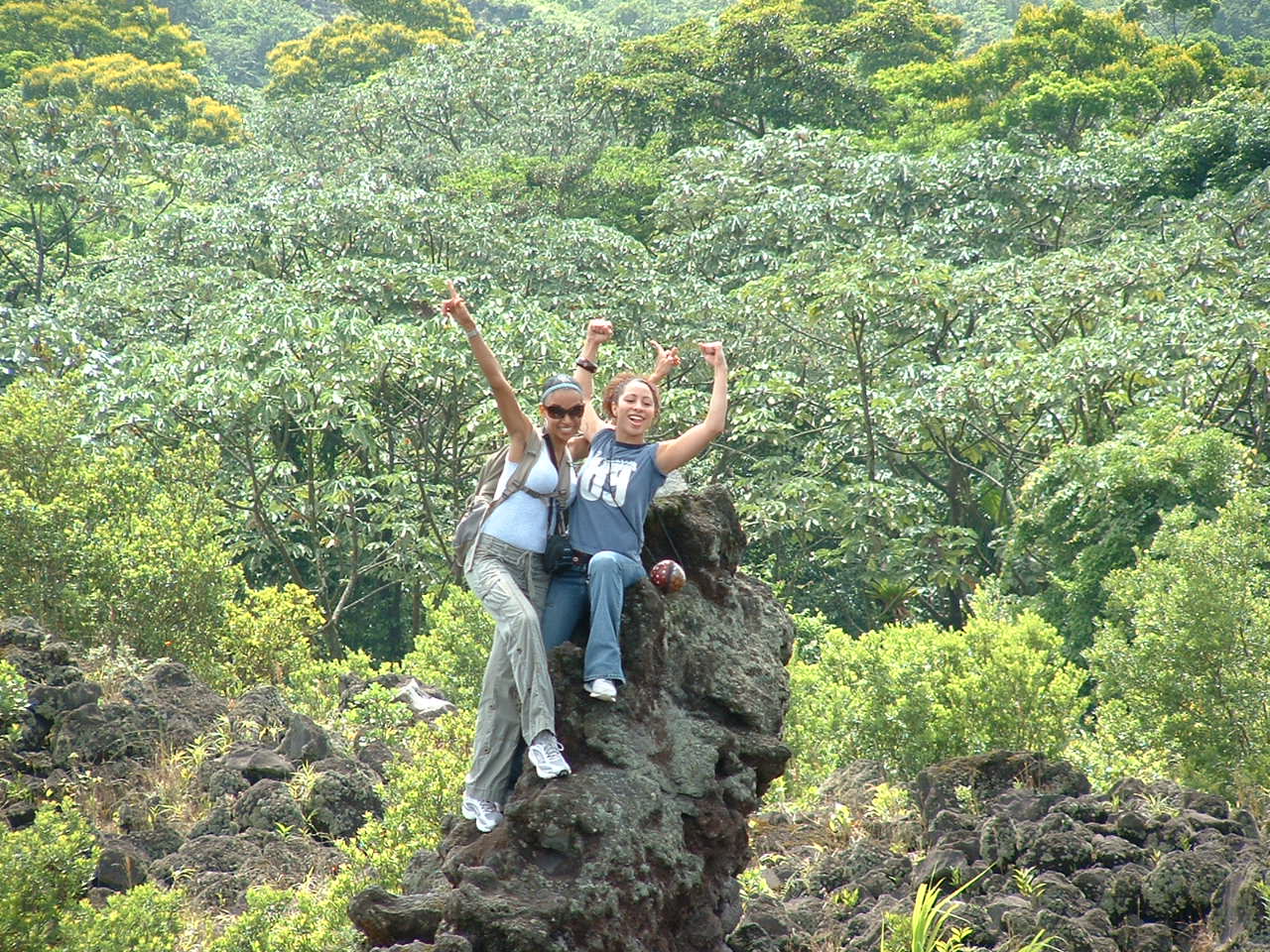 Program Description
The Field Experience in International Economics (Costa Rica) course is an instruction and tour program that studies production and allocation of resources in Costa Rica. The course focuses on business and economic development in Costa Rica by looking at organization frameworks related to resource allocation in Costa Rica. The program also focuses on the role of international economy and importance of cultural differences in business development and practices.
Program Dates and Deadlines:
Term
Year
Deadline to Apply
(or as space permits)
Start Date/Check-in
End Date/Check-out
Summer
2023
January 27 , 2023
May 6, 2023
May 12, 2023
Information Sheet

Open to
All academic disciplines
Language of Instruction
English
Level of Study
Undergraduate and Graduate
Credit Offered
FAU credits
Program Primary Subject
Business & Economic Development
Sponsoring College
College of Business
Program Course Offerings

:
ECO 4955 Costa Rica Study Tour (3 credits)

ECO 6958 Costa Rica Study Tour (3 credits)
Course Eligibility & Requirements:
Students participating on the program must take one of the required courses listed above for at least 3 credits.
Include interested course(s) in course section of study abroad application. 
Program Eligibility & Requirements
Must have a 2.5 overall GPA for undergraduate and 3.0 for Graduate
Must be in good academic standing at the time of application
Must be eligible to take FAU courses during the study abroad program term
See Policies & Procedures page for more information
COVID-19 Statement
Important Information for Study Abroad
FAU does not have control over the requirements of a foreign government or other organization. Students should not participate in this program unless they have reviewed and are willing to comply with the public health requirements of the host country or provider. Failure to comply with such requirements may mean you will be denied boarding of your flight, entry into country at immigration abroad, housing, and/or access to public spaces in-country. Please note, as this is not an FAU requirement, FAU is not responsible for verifying your vaccination status prior to travel. If you commit to this program and later withdraw due to vaccination status or other public health requirements of the host country or host provider, you will be subject to financial penalties as described by your terms and conditions.
| | |
| --- | --- |
| Faculty leader name: Dr. Rupert Rhodd | Advisor name: Brendan Richardson |
| Position: Associate Dean, College of Business | Position: Associate Director |
| Phone number: 954-236-1278 | Phone number: 561-297-3227 |
| Email: rhodd@fau.edu | Email: brichardson@fau.edu |
Location
San José is the capital and largest city of Costa Rica, and the capital of the province of the same name. It is in the center of the country, in the mid-west of the Central Valley, within San José Canton. La Fortuna is a small town in Costa Rica, northwest of the capital, San José. It's known as a gateway to Arenal Volcano National Park, comprising 2 volcanoes.
Housing
Students will stay in a centrally located hotel. Rooms are single occupancy. Towels and linens are included.


Program Cost and Funding
Financial Aid and Scholarship Information 
Students participating on FAU Faculty-led Programs may use eligible financial aid
Program participants may be eligible to apply for the FAU Education Abroad Scholarship
See additional scholarship and funding information here.
Program Cost
$1,935.00 program fee + tuition for the required program summer course(s). FAU in-state or out-of-state rates apply. 
Program fee payment deadlines: 
1ST PAYMENT:       $400 Deposit due by February 3
2ND PAYMENT:      $1,485 Program Payment due by March 3
3RD PAYMENT:      $50 Cash Payment due at Pre-Trip Meeting on TBD

Accepted participants will receive detailed payment instructions from the Education Abroad team via email. 
Program Fee Includes:
Accommodations from check-in through check-out date
Guided tour of Volcano Arenal Park
City tour of San Jose
Welcome and Farewell meals
Multiple company visits
Roundtrip international airfare
International Health Insurance
Activities and excursions are subject to change by faculty leader or program provider/vendor if needed. Replacement activity or excursion would be provided.
Program Fee Does Not Include :
$200 administrative fee paid at time of application submission
Tuition for courses/credits taken on program (FAU in-state and out-of-state rates apply)
Most meals
Personal spending money
COVID-19 testing related to travel if applicable (entry or exit requirements) 
Health, Safety and Travel Documentation
All students must attend pre-departure sessions prior to study abroad. Education Abroad and your program faculty leaders will provide you with further details pertaining to dates, times, and location in the semester before your program. 
1) Mandatory pre-departure orientation hosted by the Education Abroad office. This session will cover general international travel related topics such as health, safety, insurance, and travel tips. 
2) Mandatory pre-departure meeting hosted by program faculty leader. This session will cover program and location specific information such as arrival, expectations, itinerary, and course overview.

International health and travel insurance
All FAU students participating on an FAU Faculty-led Program will be registered in international health and travel insurance coverage through Cultural Insurance Services International (CISI). This mandatory insurance ensures that students have access to medical and emergency support services while abroad. This is included in the program cost.
COVID-19
Check country specific information for requirements. Each country and region has different requirements in regard to COVID-19. Students may be required to quarantine once they have arrived to the study abroad destination or isolate at any point during the program. If quarantine is required, it is the student's personal and financial responsibility to complete prior to the start of the program so that they are available to participate for the program start date. It is the student's responsibility to know and adhere to the public health guidelines where they are traveling, and to factor those requirements into their travel arrangements and budget.
Resources
Reduced risk of denied entry if a country requires vaccination for entry
Reduced risk of having to get vaccinated abroad if it becomes mandatory in the country of study
Reduced risk of denied acceptance to one of our foreign universities
Reduced risk of denied acceptance into campus housing or host accommodations abroad
Reduced risk of spreading COVID-19 and its variants to other parts of the world, including the communities where we have programs
Reduced risk of contracting COVID-19 while abroad, which could lead to missed classes and excursions, mandatory quarantine or isolation, and other disruptions to the program
Increases student access to local events, services, and travel while abroad
Provides more flexibility in planning study abroad extracurricular activities, including excursions
The WHO and U.S. CDC agree that the vaccine helps reduce the risk of serious illness and helps prevent the spread of COVID-19
Alongside our other prevention measures, the vaccine significantly increases protection for FAU faculty, staff, students, and international partners
Regarding increased access because of being vaccinated, please be aware that businesses and services may legally restrict access to exclude unvaccinated individuals. Local ordinances may allow the same. In such cases, FAU won't be able to intervene or advocate on your behalf.
Travel Documentation
A valid passport is required for all international travel. If you are traveling anywhere abroad, you need a passport to board an international flight and to enter the country. Passport cards will not be accepted as form of I.D. You may be denied boarding if you travel with a passport that appears damaged or altered.
Some countries require that your passport be valid at least six months beyond the dates of your trip. Some airlines will not allow you to board if this requirement is not met. Check the Country Information to learn about entry and exit requirements for the country or countries in which you are traveling.  

If you are applying for a passport for the first time, you need to renew your passport, or you have any other passport questions, you can find information on the Travel.State.Gov website. In addition, several U.S. Embassies and Consulates provide information to assist applicants in collecting the documentation needed. For a list of Embassies, please visit U.S. Embassy.gov .