Campus Events
ACI students are encouraged to participate in campus events and activities on both the Jupiter and Boca Raton campus. Academy students have access to Student Government sponsored shuttles to sports events in Boca (like football games). Student government also sponsors clubs and events on the Jupiter campus for students to attend.
Other special events available on the Jupiter campus include:
Homecoming
Spring Formal
Coffeehouse
TedX
Club Fest
Themed gatherings in the Burrow
Movie Nights
Clubs at the FAU Jupiter Campus
Theatre in the Raw
Corn Maya
Council of Student Organizations
Best Buddies
Bros Club
Spectrum
Enviro Club
Mind & Melody
Owlettes & Co. Dance Team
Spanish Club
Students Advocating for Volunteer Involvement
Anthropology Club
Jupiter Program Board
FIMRC FAU Chapter
Newman Club
Cliché Literary & Arts Magazine
Marine Biology Club
Book Club
Book club is an ACI club that is open to all faculty, staff, and students. Many ACI students attend book club along with their peer mentors. The book club meets once a week in the library under the supervision of our campus University Librarians. Each semester students read a new book together. Students can listen to the book online via BlackBoard or they can read along at home. During book club, students discuss the previous chapters, play games, and participate in activities that cor-relates with the content of the book.
Newspaper Club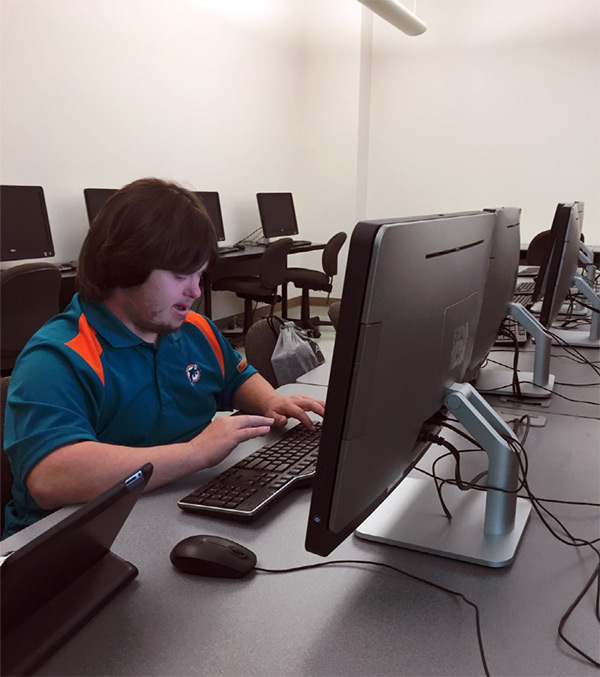 Under the guidance of the College of Education media director, ACI students utilize various types of technology to create a news-letter for the campus community. Students meet once a week in a computer lab to write and format a newsletter with original writing, photography, and journalism. Some articles include food reviews, sports reviews, news reports, poetry, and other areas of interests. Peer mentors assist students in editing their articles prior to publish. The newsletter is printed and available to the entire Jupiter campus.
To view the newsletter click here.
Email:    aci@fau.edu