FAU Broward Campuses News
Dr. Joey Bargsten Takes Gold in Hermes Creative Awards
Thursday, Jul 01, 2021
---
The School of Communication and Multimedia Studies, Dorothy F. Schmidt College of Arts and Letters, won a Gold Award in the 2021 Hermes Creative Awards competition. The winning entry—a set of promotional videos highlighting the three majors in the School's bachelor's degree— features testimonials from SCMS faculty, students, and alumni. It was directed and edited by Dr. Joey Bargsten.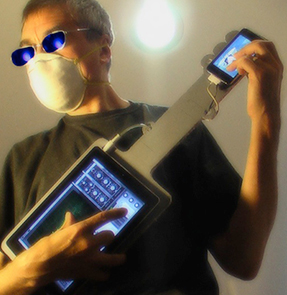 "I really enjoyed showcasing what our School does and highlighting some of the really great students we've had," said Dr. Bargsten. "On a technical note, I wanted to develop a look that incorporated glitch art and audio effects that evoke EDM (electronic dance music). It's great to get this recognition, but I couldn't have done it without the faculty, students, and alums that contributed their videos and stories to the project. Special thanks to SCMS Director Dr. Carol Bishop Mills for her support!"
Dr. Bargsten will be teaching his course Creating Interactive Culture in the Fall, covering interactive video production ("video jamming"), along with other contemporary production techniques."
Communication Video
Multimedia Journalism
Film, Video and New Media