FAU Broward Campuses News
Winners of the 29th Annual Broward Achievement Awards
by Roberto Santiago & Alberto Fernandez |
Monday, Jul 27, 2020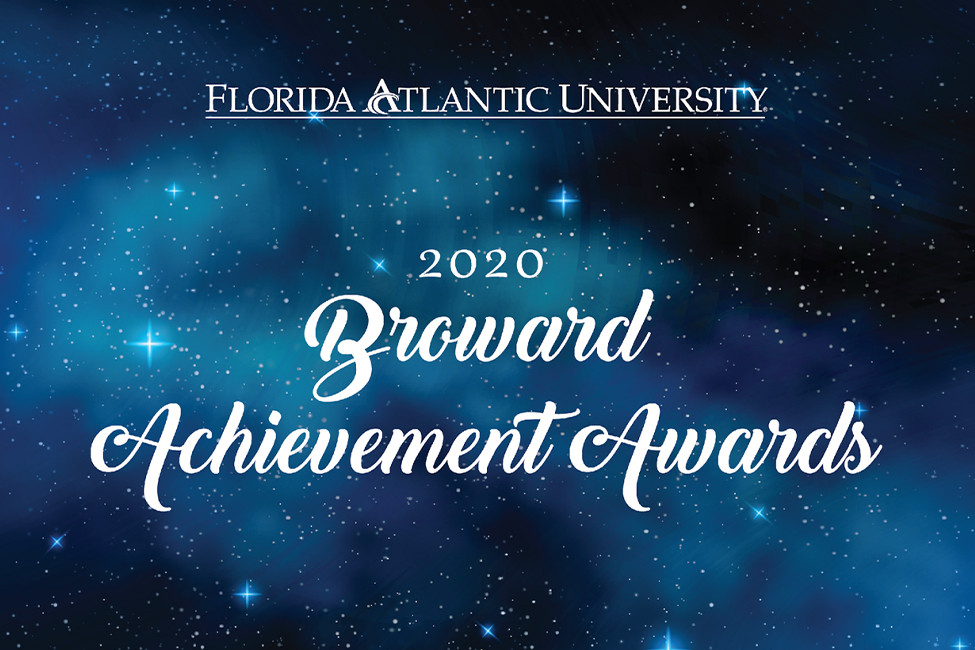 ---
The 29th Annual Broward Achievement awards took place virtually via zoom on Friday, July 24, 2020 from the FAU Davie Student Union's Heritage Hall. Congratulations to the students, faculty, staff and members of our community who won.
STUDENT AWARDS
Service Award – Ilse Cruz
Graduate Owl of the Year – Saheed Oseni
Commitment to Campus Life – Ryan Savage
Behind the Scenes Owl – Vicky Bharatsingh
Undergraduate Owl of the Year – Mason-Sera Vincent
Jeff Klein Accessibility – Juliana Selca
STAFF, FACULTY, & COMMUNITY AWARDS
Faculty Member of the Year – Dr. David Kumar
Staff Member of the Year – Francine Coker
Unsung Hero – Ricardo Beals
Owl Friend of the Year - PNC Bank
Owl Friend of the Year - Broward College Student Life
Owl Friend of the Year - Anthony Abbate
"The annual Broward Achievement Awards highlight the accomplishments of our students, faculty, and staff as well as recognize partnerships with our community stakeholders," said Nori Carter, Director of Student Services & Campus Life for the Broward Campuses." With an unprecedented year of challenges for many individuals, the awards this year are all the more meaningful in recognizing the perseverance and commitment of the nominees and recipients to strive for greatness. Qualities such as these are reflective of our FAU community and of which we can all be proud."