FAU Broward Campuses News
Year End Giving to FAU Broward Campuses
Saturday, Jan 01, 2022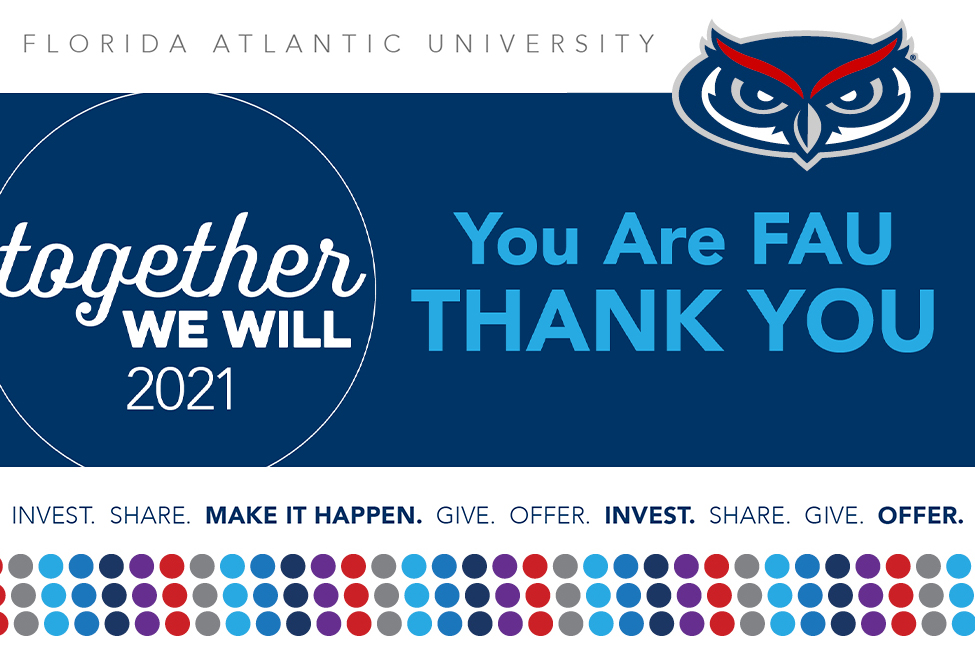 ---
FAU Broward Campuses would like to thank the following donors for their generous gifts to support our students as we closed 2021:
The American Institute of Architects (AIA) Fort Lauderdale Chapter continued its long-standing annual support through a generous scholarship for students in the School of Architecture. In a statement from the chapter's president, Leon Cases, AIA, "It is our pleasure to provide this support to the students and we will continue this effort in the future. The future success of our organization and our profession are dependent on their success. Click to support.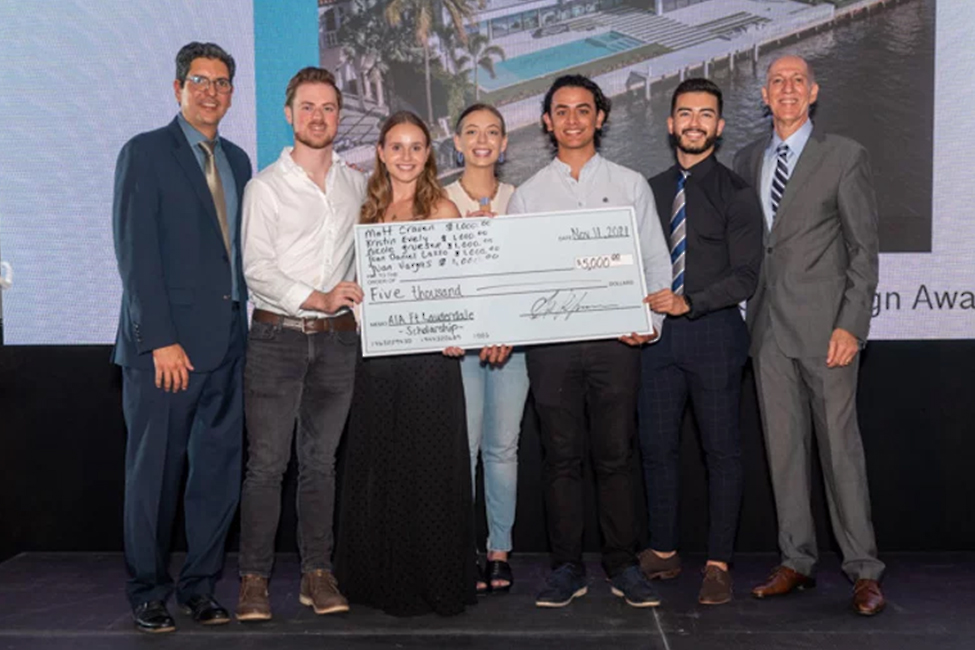 Jose Lobo VP/President-Elect AIA Fort Lauderdale, Matthew Craven, Kristin Evely, Nicole Grueser, Juan Daniel Lasso, Juan Vargas, Leon Cases, President AIA Fort Lauderdale.
Alumna Marsha Levy '77, though the Alan and Marsha Levy Charitable Foundation made a gift to support the cost of attendance for qualified FAU students who are affiliated with the Fort Lauderdale non-profit, HANDY (Helping Abused Neglected and Disadvantaged Youth). "The HANDY FAU collaboration mission is that every youth experiencing trauma and is seeking a quality education will have access, inclusion and care to transcend the scars and rise above generational poverty." Added Chief Executive Officer (CEO) Kirk Brown '98. The annual HANDY Scholars Breakfast in the Spring of 2022 will aim to raise funds for this purpose. (Contact us to support this fund).
Dr. Deirdre Hardy, professor emeritus and former director of School of Architecture added to the Deirdre J. Hardy, AIA, Architecture Discovery Endowment Fund, which helps cover the costs of faculty led student trips to destinations in and out of state to learn more about architecture and design. Click to Support.
Rachael and Dave Schmidt and children August and Conner, renewed their scholarship to support a student in the Phyllis and Harvey Sandler School of Social Work who attended Marjory Stoneman Douglas High School. The scholarship is being provided for the second year in a row and is in memory of the service dog Kol who touched the lives of many, including the Schmidt Family. In addition to providing comfort and support to the students at MSD, Kol also made his rounds at FAU over the years to help calm students during finals week. Click to support.
FAU students studying for final exams enjoy Kol, the therapy dog, as a stress relief break.
For more information about how to donate to FAU, please visit the FAU Foundation.