FAU Broward Campuses - Student Spotlight
Gary Santos Mendoza
Friday, Oct 01, 2021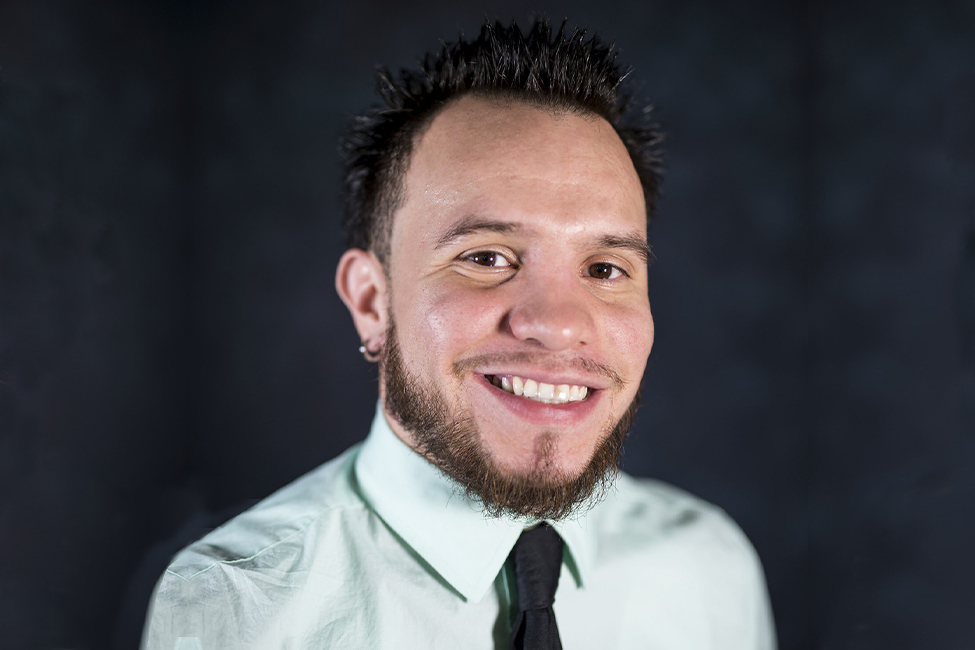 ---
Higher Education Leadership | Class of 2022
Gary Santos Mendoza, who next year expects to earn his doctorate in Higher Education Leadership from the College of Education, has always been passionate about bringing out the best in others. Throughout his professional life, he has been an advocate for diversity and inclusion, with an emphasis in LGBTQ, Latino/Latinx, and mental health education, outreach, and counseling. Mendoza worked at FAU from 2014 to 2019 and now works as the Director of the Intercultural Resource Center at Rutgers University in Newark, New Jersey where he oversees the management and direction of diversity, equity and inclusion initiatives for over 13,000 students. "My tenure at FAU prepared me for my current career at Rutgers University-Newark," Mendoza said.
After earning his Masters of Science in Higher Education Administration at Florida International University in 2014, where he worked as a graduate assistant in Campus Life, Mendoza was hired at FAU Broward Campuses as its Assistant Director, Campus Life. He is remembered as a highly detailed person who put on a variety of excellent events, including those for the LGBTQ, Latino and Black and Caribbean students. He eventually became FAU's Assistant Director, Diversity and Multicultural Affairs before leaving to accept his current position at Rutgers.
"Three of my most favorite and memorable experiences at FAU happened at Broward," Mendoza said. "The first was our Campus Life tribute for the victims of the Pulse nightclub massacre in Orlando. Our tribute received TV and newspaper coverage. The second was launching FAU's first-ever College Colors Day event. And the third one is my friendship with Rosa Williams, who worked in campus janitorial services. Rosa became a second auntie and mom figure for me and helped me when I needed guidance and support."
Mendoza said his masters in Higher Education Administration taught him to sharpen his organizational skills while the doctorate in Higher Education Leadership is teaching him to create new approaches, traditions, and ways of thought. "My teachings from FIU and FAU have empowered me to be in executive-level meetings as a person of color and advocate for students, with my unique New York City-born and bred approach."
Mendoza credits a leadership class (Lead 6) taught by FAU's Dr. Daniel Reyes Guerra, associate professor, School Leaders Program Coordinator for teaching him about organizations and how to build a culture within an organization. "As I am creating this new diversity equity and inclusion center at Rutgers, much of what he taught me in the Lead 6 class has continued to guide my work—especially building tradition and community."
Mendoza writes for publications such as:
During his free time, Mendoza loves to explore the cultural offerings of New York City and New Jersey. "It keeps me on my feet to be active and take a moment and reflect on the blessings around me," he said.