FAU Broward Campuses - Student Spotlight
Filippa Lundin
Tuesday, Nov 01, 2022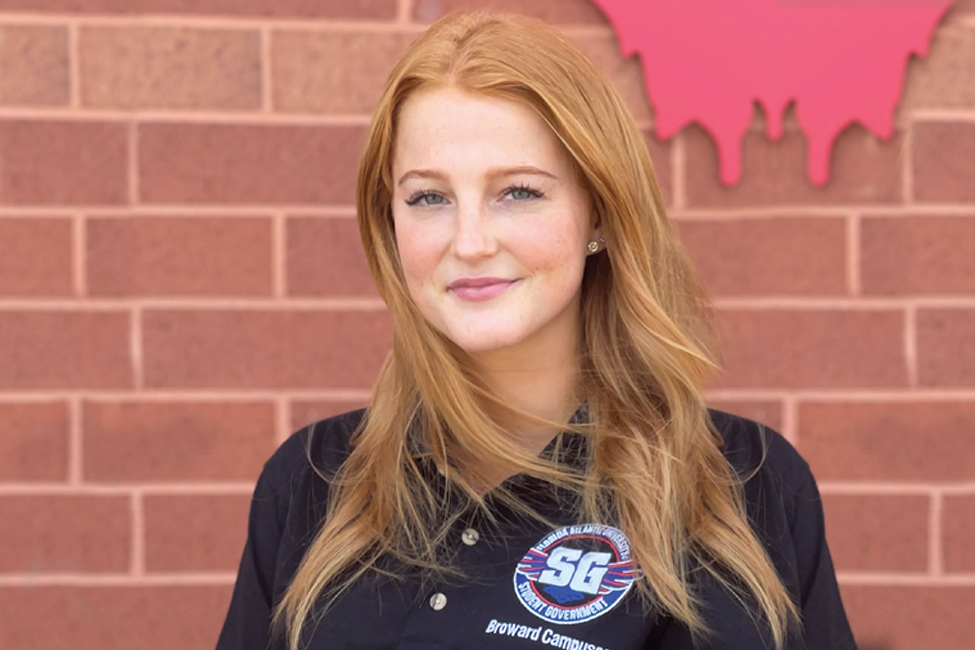 ---
Psychology | Class of 2023
Psychology major Filippa Lundin is passionate about her major but even more passionate about what she wants to accomplish with it. Fillipa wants to become a counselor working with children. "We often neglect to realize that children also struggle with mental health, and this can cause long term consequences lasting into adulthood. If we start educating children about mental health early on, we can help them take better care of themselves and also reduce the stigma".
Born and raised in Sweden, Filippa moved to Florida in 2015 and rose to the challenge of leaving her comfort zone and growing as a person. She had always loved the ambiance in South Florida and after visiting Florida Atlantic University she knew this would be her university home. Fillipa has involved herself in the FAU Broward community. She is pursuing undergraduate research through her work in Dr. Erika Hoff's lab on the Davie campus and is the Broward Program Board Coordinator for the Broward Student Government.
Lundin has kept herself busy during her time at Florida Atlantic but has still managed to keep up with everything. She advises students like her to make sure to get involved,"I would make sure to join an organization that I am passionate about because unless you are having fun the stress might become overwhelming".