FAU Broward Campuses - Staff Spotlight
Nancy Vincenty-Cortez
Saturday, Jan 01, 2022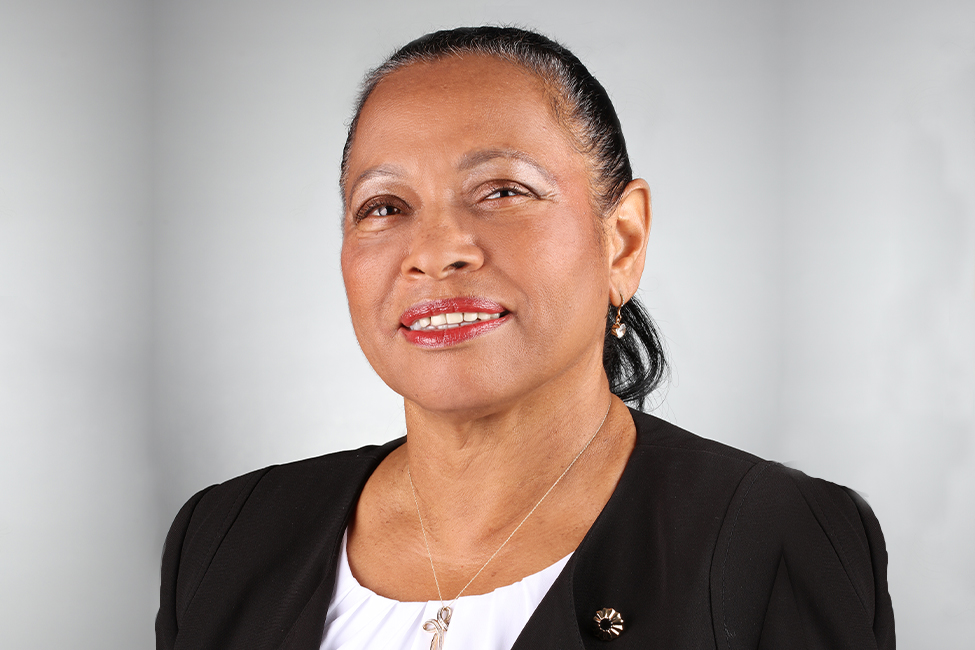 ---
Manager | FAU Broward Human Resources
Nancy Vincenty-Cortez, who has been the Human Resources Manager for the FAU Broward Campuses since 2011, is retiring this month. She began her Human Resources career in her native New York City, working for Merrill Lynch & Co and later for Home Depot in Florida. "When I was pursuing my degree at the Baruch College, part of the City University system, my adviser said to me: 'You know, Nancy, you are a people person. I cannot see you sitting behind a desk. You need to work with people as that is your area of expertise.'"She received her Master of Science in Human Resources Management at the New School for Social Research and landed a job in the HR Department with Merrill Lynch. "It's the best decision I ever made,"Vincenty-Cortez said.
While at Merrill Lynch, Vincenty-Cortez, among her many other accomplishments, implemented training programs that increased employee performance skill levels by 70 percent and increased retention rate for the region by 67%. She continued her success rate at Home Depot where she was responsible for 2,000 employees at eight stores. However, she considers her 10 years at FAU Broward to be the most enjoyable years of her career. "I jumped at the opportunity to work at FAU,"said Vincenty-Cortez, who said one of her favorite FAU memories took place during the annual Broward Holiday party and gift exchange. "Alice-Maude, who was an administrator for the Dean on our Campus, baked pies like you could not believe,"Vincenty-Cortez said. "During the Santa portion of our Christmas party, where you could exchange your gift for something you liked better, everyone was trying to get Alice-Maude's pie from each other. We all were laughing so hard. It was a wonderful afternoon filled with food and lots of fun."
While at FAU Broward, Vincenty-Cortez made sure all of the human resources services provided at the FAU Boca Raton campus were made available at the FAU Broward campuses. She achieved this by actively building and maintaining positive working relationships on all four campuses. She served as an active resource for employees and managers as well as coordinating professional and personal development opportunities.
According to her 2020 evaluation: "Nancy Vincenty-Cortez is a vital HR Resource for the Broward Campuses. She is a very dynamic person with a great positive disposition. It's contagious. She represents HR in a wonderful way. She plays a crucial role in the HR Department and is one of our best orientation presenters. So many new employees have had their first encounter with HR through Nancy's orientation sessions. Always with positive feedback."
Although Vincenty-Cortez has had many professional achievements, there is one personal triumph that means the most to her. "I am the first generation in my family to complete a bachelor's and then a master's degree,"Vincenty-Cortez recalled. "I will never forget the proud smile my mother had on her face and the look on my grandfather's face when I arrived to his home wearing my cap and gown from my graduation ceremonies. "How proud I was to be his first grandchild who had completed, not only her high school diploma, but a bachelor's and a master's degree. Proud moment not only for me, but for our entire Puerto Rican family."
Vincenty-Cortez, who was born and raised in the South Bronx and lives in Fort Lauderdale with her husband, plans to do plenty of traveling during her retirement years. She plans to continue her love of attending theatre performances and her exercise regime that includes weight training and Zumba. "I plan to use my retirement years by volunteering for organizations that fight to end human trafficking and fight against the inhumane treatment of animals,"she said. "I also plan to become involved in voter education and voter registration efforts and in local, state, and national elections."