FAU Broward Campuses - Alumni Spotlight
Dr. Shernette Dunn
Tuesday, Jun 01, 2021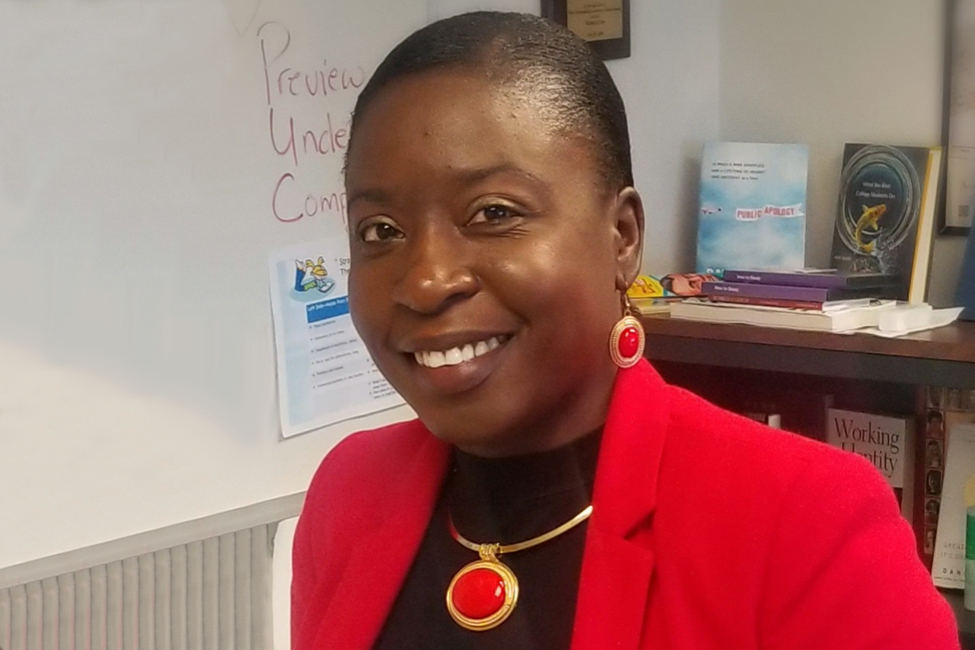 ---
Education | Class of 2020
Dr. Shernette Dunn is a four time graduate of Florida Atlantic University earning her bachelors, masters, specialist, and Ph.D degrees all from the College of Education. She is also the first to earn the Instructional Designer Certificate offered by the College of Education. 'When I moved to the United States in 1997 from Jamaica, like most immigrants, I wanted to achieve the 'American Dream' and I chose education as my path," said Dr. Dunn, who earned her doctorate last year. After graduating with her bachelor's degree, Dr. Dunn began working for Broward County Schools teaching various grade levels. While working in the school system she also gained the coveted National Board Certification. She was also an adjunct instructor at Broward College for over 10 years where she taught Reading, English for Academic Purposes and College Success Skills. She has worked in various other educational sectors in Broward County supporting children and their families.
While attending FAU, Dr. Dunn was a commuter student and considered the Davie campus her home campus. "It was easy and convenient to attend the Davie campus because it was a stone's throw from Nova Eisenhower Elementary where I worked for over 10 years," she said. Dr. Dunn has also worked as a part time instructor for FAU to help first year students get familiar with college courses, and expectations. She said that was one of the highlights of her career where she felt like she came full circle by helping other owls to grow and develop educationally.
"My most favorite or memorable experience at FAU was being in Dr. Susanne Lapp's class where I always felt, welcomed, valued and heard," Dr. Dunn said. "During my final years at FAU, I also loved working with Drs. Jillian Powers, Ann Musgrove, and Susan Dennett who were very supportive of my doctoral studies and saw me more than just a student in their class. As a result of these individuals, I am a better educator today."
Currently, Dr. Dunn lives and works in Colorado where she is the director of First Year Success Programs at the United States Air Force Academy Preparatory School. Dr. Dunn also directs the Reading Program and teaches Reading and Study Strategies to students who need a little extra support to be successful in their rigorous STEM courses. She is also the facilitator for faculty development where she oversees the new instructor program as well as plans and develop professional development opportunities for existing faculty members. She is also an advocate for diversity and inclusion and is often the voice for students from varying ethnic and racial backgrounds. She considers herself an education advocate and lifelong learner who works relentlessly to help her students and staff members rise to the top through educational endeavors. Dr. Dunn is always ready to help a student complete a homework assignment and or provide educational advice to anyone who have questions about how to get to the next level through educational endeavors.
Dr. Dunn has presented at several national and international conferences and hosted webinars focusing on her scholarship. She is constantly learning and researching more ways to support her students and faculty. In her current role, not only does she provide educational support to students, she counsels and supports them in a variety of ways as they transition from civilian to military life and develop into leaders of character. Dr. Dunn has been awarded by the United States Air Force Academy Preparatory School several times for her contributions in helping to develop future leaders of the Air and Space Force and she credits her success to the firm foundation she obtained while going through the teacher education program in the College of Education at FAU. She also noted that the Education and Research Methodology Department has prepared her to be the type of leader she is today. She reflects on her time at FAU with great fondness and credits professors like Dr. Suzanne Lapp, Dr. Angela Rhone, Dr. Susan Dennett, Dr. Jillian Powers, and Dr. Ann Musgrove for helping to shape and mold her into such a well-rounded educator. FAU has also seen the contributions she is making in the field of education. As a result, she was the featured graduate for the University for the summer 2020 graduation. and was recently awarded the distinguished alumni of the year for the College of Education.
Dr. Dunn has presented at several national and international conferences and not only is Dr. Dunn supporting students at the Air Force Academy Prep, she finds time to volunteer in her community. During the pandemic she has logged hundreds of hours helping both adult and students alike navigate using online platforms until they became comfortable and independent e-learners. She had also provided free tutoring services and support to K-12 and college students as they tried to complete their virtual classes.
Dr. Dunn thinks education is the key to success and is passionate about helping people in the community achieve their dreams through education. She plans to one day return to South Florida because "home is where the heart is." She noted that she now helps people in the Caribbean Community by providing educational consultancy services through her business virtually, but is in the process of moving her business to Broward County where she will be better able to serve and support those who need her services. She is very passionate about supporting those in the migrant community and would like to see more immigrants enroll in higher education or technical schools. Dr. Dunn also hopes that one day she will be able to work at FAU either as a professor or in student support services where she will be able to be more impactful in giving back to the university and community who has given her some much.
Dr. Dunn loves helping and supporting educational endeavors especially those of current FAU Owls and Alumni. If you would like to communicate with her, Dr. Dunn says she may be reached on LinkedIn, Facebook, or via email at sdunn7@fau.edu.