FAU Broward Campuses - Alumni Spotlight
Kia Samuel
Monday, Feb 01, 2021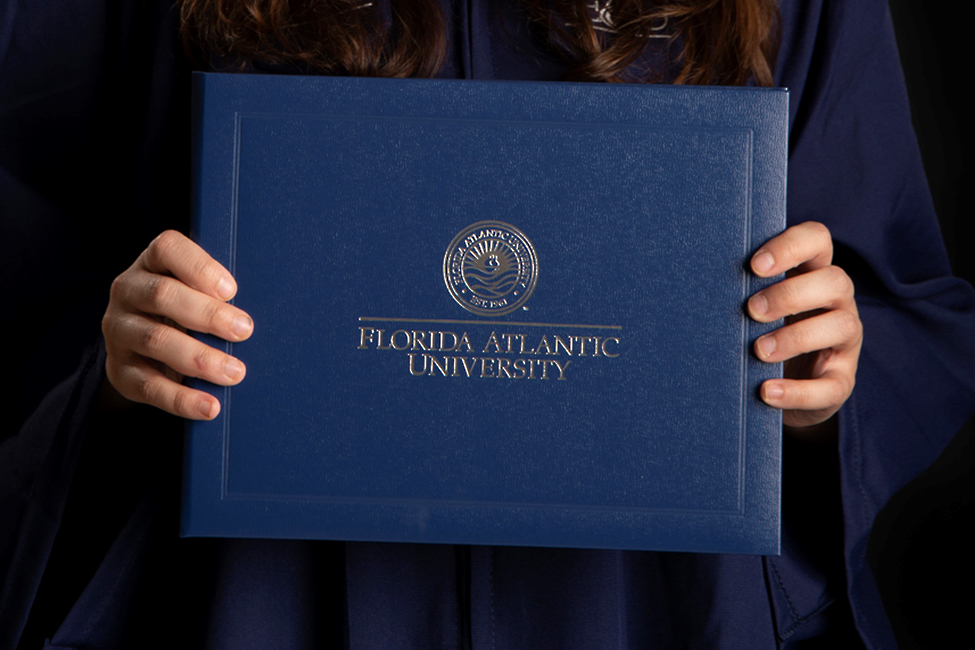 ---
Social Work | Class of 2020
Kia Samuel, a military veteran and FAU alumna of the Phyllis & Harvey Sandler School of Social Work, College of Social Work and Criminal Justice, is using her experience and education to care for others. She works for the Memorial Healthcare System as a Supportive Services for Veterans Families case manager, specifically as a Community Youth Counselor II, a position funded by a grant by Mission United. "My primary focus is to assist American military veterans who are experiencing homelessness or those who are simply experiencing financial hardships," Samuel said. "The grant assists with move-in costs, utility payments, and rent for up to six months."
Samuel said that the curriculum at FAU, specifically in her social work class of Practice I-III really gave insight on what to expect in the field. She said that FAU's flexible hours and classes at the Davie campus made it possible for her to earn her degree, despite her busy personal schedule and demanding family responsibilities as a wife and mother. "I was able to work full time, serve in the Army Reserve, raise a child, and study for my classes," said Samuel, whose time management skills are typical for FAU's working professionals.
She urges any FAU student who aspires to have a career in social work to take care of themselves as they care for others. "Social workers have an obligation to their clients, however care for self must not be neglected," Samuel said. "Make time for healthy strategies to manage stress and fatigue. And in terms of professional development, I'd suggest taking continuing educational courses and earn certifications within the field."
Samuel practices what she preaches. She maintains mind/body connection by traveling with her family and running. "I'm currently training for my first half marathon", she said.