FAU Broward Campuses - Alumni Spotlight
Iris Trevisano
Saturday, Jan 01, 2022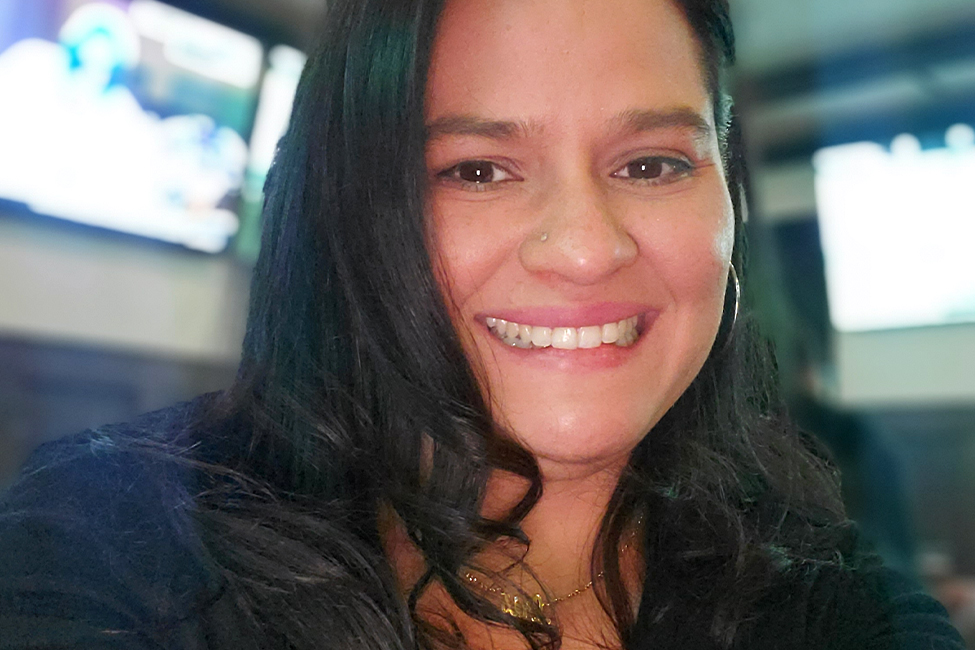 ---
Business Administration | Class of 2011
Iris Trevisano graduated from the College of Business with a bachelor in business administration in 2011. Before relocating to Colorado in 2017 to work in the construction industry, Trevisano worked at the Davie campus as a program assistant in Student Affairs and later as a coordinator for the Broward Administration. "My favorite memory is the 2016 Block Party for Education. Under the guidance of Jane Morgan, we produced an educational event in the heart of Las Olas in Downtown Fort Lauderdale with Broward College. I will always be very proud to be a part of that event. Coordinating marching bands, street closures and over 40 different schools for educational awareness not only brought everyone together but showcased the talent and education available in our area."
Trevisano works as a purchasing agent for Myers & Company, where among many other responsibilities, she creates purchase orders, procures steel and executes contracts for upcoming projects. "The FAU classes that have benefited me the most were Operations Management and Global Strategy and Policy. As a purchasing agent in the steel industry, the market is very volatile, with raw material shortages, daily price increase and steel allocations. Being able to think outside the box, strategize with co-workers and vendors has allowed me to succeed,' said Trevisano, who admitted she wishes she had kept her study notes and final exam reviews as a refresher for some of the scenarios she faces today.
Trevisano chose to specialize in marketing and management because her family comes from a small business background. "My parents recently sold and retired our family dry cleaning business that we owned for 30 years in Davie,"she said. "Throughout high school I always took business and management classes and was an active member of the Distributive Education Clubs of America (DECA), which prepares students for careers in marketing, hospitality and management. When it came time to apply for colleges I knew I wanted to pursue a degree in management. Learning that FAU'S phenomenal business school was available to me so close to home. I knew it was the right choice for me."
Her long term career goals are to continue to learn the ins and outs of the construction industry. As well as work on her dream to open an event and brewery tasting room. "I hope to one day be able to pursue event planning,"Trevisano said. "Spending my summer in 2020 working at Marble Distilling I learned about the craft spirits industry and hospitality. It reminded me how much I enjoy being creative and I hope to be able to take the chance one day and do it for myself."
Trevisano got her introduction in event planning at FAU as director of what is now known as the Student Government's Broward Program Board. "My first major event was the 2010 Paint the Town Homecoming week. With the amazing support of the Broward student government, we not only put together an amazing homecoming week for all three campuses but we designed and built a Homecoming float for the Boca Parade. Our float went on to win first place in the Homecoming Parade. Being able to bring home the First Place win to the Davie campus was a great memory."
And when Trevisano worked as a program assistant in Student Affairs, she created Cafe Wednesday's events for the FAU Fort Lauderdale campus. "Every Wednesday over 100 students came together in front of 2nd Ave Studio to take a break outside of the classroom to have a cup of coffee, network and reset before returning to an evening of long hours of studying."
Trevisano, who was born in Long Beach, New York and raised in Cooper City, enjoys the outdoors during her free time. "Living in the Roaring Fork Valley, a small mountain area spanning 50 miles, it is challenging to make new friends. That is why I started a women's hiking group. In just over a year I've connected to over 1,700 women,"she said. "Free time is always an adventure with weekend activities such as hiking, stand up paddle boarding, floating on the Roaring Fork River and anything else we can think of while the weather is warm. During the cooler months, I enjoy cross country skiing and hiking in the snow."