FAU Broward Campuses - Alumni Spotlight
Eric Ramirez
Wednesday, Dec 01, 2021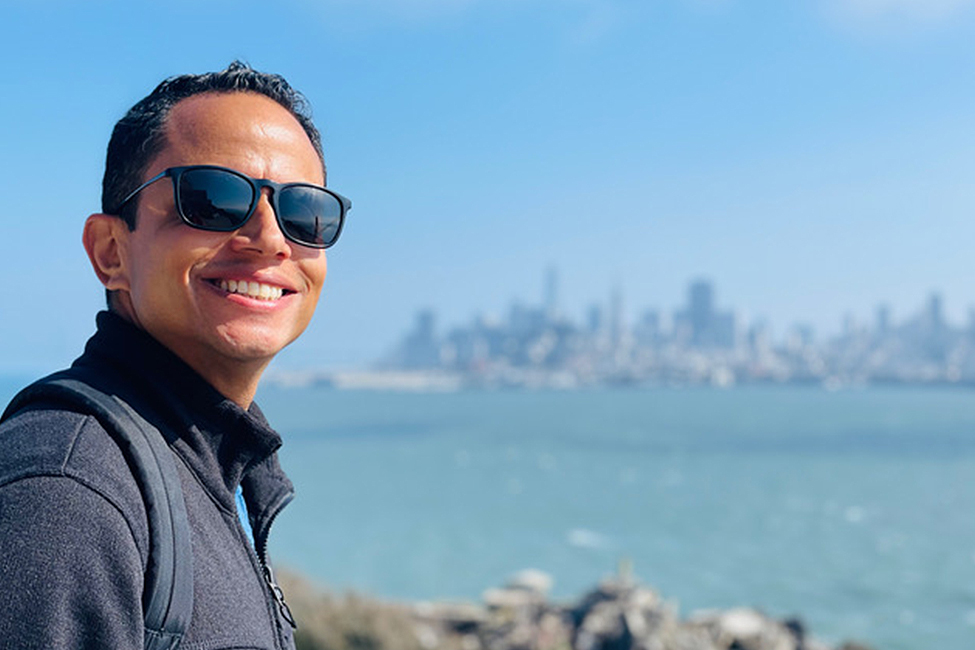 ---
Communications & Multimedia Studies | Class of 2002
Television/Motion Graphic Specialist Eric Ramirez, a 2002 graduate of the School of Communications and Multimedia Studies, Dorothy F. Schmidt College of Arts and Letters, is the owner of ER Productions, a video production company that produces original videos and commercials. The company's services include video cinematography, 3-D animation, audio mixing and color grading. "We have a variety of clients ranging from beauty products to car accessory manufacturers," said Ramirez, who spent 14 years working for the Miami Marlins as its Game Presentation and Events Manager, his first job after graduating from FAU. Ramirez has also worked for the CIS Group as an Assistant Engineer and for FAU as a Video and Motion Graphic Specialist.
"Having worked full-time in sports for many years, which in baseball is 162 games, 81 home games and working around a season, you miss a lot of life events," said Ramirez, who was an intern for the Miami Marlins while at FAU. "As you get older you value your time and I felt the best way to maximize my schedule was to create ER Productions and to transition to a remote workflow."
Ramirez credits FAU Davie for helping establish the foundation for his career. "As a communications major at FAU I was able to work on my public speaking and writing skills with the countless classes they offered to go along with the Television Production courses," he said.
Ramirez favorite classes at FAU were Minorities in Media, Mass Media Law, Public Speaking, and, of course, the RTV Classes. "Many of my professors were actual working professionals in those fields.," he said.
"I have many memorable experiences at FAU Davie, Most involve the networking opportunities and friendships I made at the university not only with my fellow classmates but also with the professors. It's important to learn to make these connections with your peers as well as your professors and build on them."
When Ramirez worked for the Miami Marlins he was part of a group that travelled to Haiti to provide relief supplies and food to earthquake victims. "We went after the earthquake and toured the devastation, the goal eventually was to raise money to build a village for families displaced after the quake. We succeeded in building "Inspiration Village." I also was lucky enough to work the last Super Bowl in Miami, the Shakira/J-Lo one! I was one of the cam operators for the in-house broadcast."
Among Ramirez's many other talents are his skills as a deejay which he has been doing as a side business since his years at FAU. "I grew up around music, my father is a musician and most of my early childhood memories involve us watching him perform with his band," Ramirez said. "My cousin and his friend were deejays as well and at the age of 13 I was able to start deejaying with their mentoring I was able to grow in that business. I used to deejay for a lot of night clubs and did some college radio while at school. Back then we were able to share the station with NSU which broadcasted on 88.5 FM."
Ramirez was born in Chicago, raised in Hollywood since he was 9, and currently lives in Coral Springs. During his free time he enjoys travel and relaxing at home with his family and his puppy, Fozzie. "I also love training Mixed Martial Arts at John Wai Martial Arts in Plantation," he said.
You can reach Eric Ramirez of ER Productions at djerock@msn.com. His demo reel is https://vimeo.com/180198627