REU 2022 - Mobility Sensing and Analytics for Smart Cities
Mobility Sensing and Analytics for Smart Cities
Led by Jason O. Hallstrom, Ph.D. and Jiannan Zhai, Ph.D.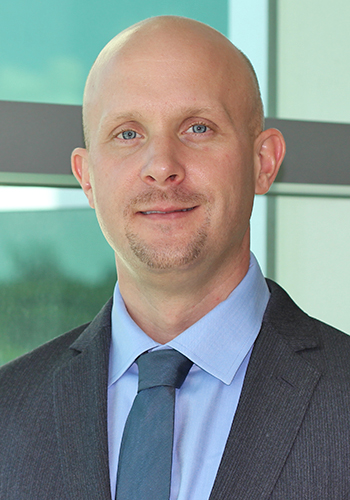 Jason O. Hallstrom, Ph.D., serves as Director of Florida Atlantic University's Institute for Sensing and Embedded Network Systems Engineering (I-SENSE), which coordinates FAU's activities in Sensing and Smart Systems. He holds a B.S. in Systems Analysis, an M.A. in Economics, and M.S. and Ph.D. degrees in Computer and Information Science. His expertise is in the design, deployment, and management of wireless sensing infrastructure, with an emphasis on sensor platform design. His work is currently supported through the National Science Foundation, the Knight Foundation, the Office of Naval Research, and NOAA (via subcontract from Coastal Carolina University) and was previously supported through the NSF, EPA, USDA, NASA, and other entities.
PROJECT
This project focuses on gathering real-time information about how residents and visitors move throughout a city, and how those movements are impacted by city improvement and economic development initiatives. The project is producing a transparent monitoring fabric that captures mobility patterns at the scale of an individual, with the capacity to aggregate across individuals to establish population-wide patterns, and to monitor changes in those patterns over time. The intellectual merit of this project derives from (1) passive triangulation of wireless devices, including smart phones and watches; (2) path reconstruction in the presence of sparse location data and device identifier randomization; and (3) integration of mobility data with GIS content to understand the myriad connections among mobility patterns and environmental factors (e.g., tree canopy, raised bike lanes). Project results are being deployed in the heart of West Palm Beach, along the iconic Clematis Street, in close collaboration with the city. The broader impacts of this project derive from the insights that will be gained into the impact of specific city initiatives on human mobility patterns (e.g., path preference changes, increases in foot traffic versus vehicle traffic). The system will support the City of West Palm Beach in meeting the current and future needs of residents and business owners, maximizing livability, economic prosperity, and environmental sustainability. Under the leadership of Dr. Hallstrom and Dr. Zhai, the project will provide an engaging research experience for two REU participants each summer. The first participant will focus primarily on passive triangulation of wireless devices based on WiFi and Bluetooth probe requests, as well as path reconstruction, both involving a significant AI component. The second participant will focus on data analytics, exploring correlations among aggregate mobility patterns and GIS content layers spanning the coverage area. This project leverages a collaborative award from the City of West Palm Beach, the Knight Foundation, and the Community Foundations of Palm Beach and Martin Counties.