Social Work Students Reinforce Community Impact
Wednesday, Jun 09, 2021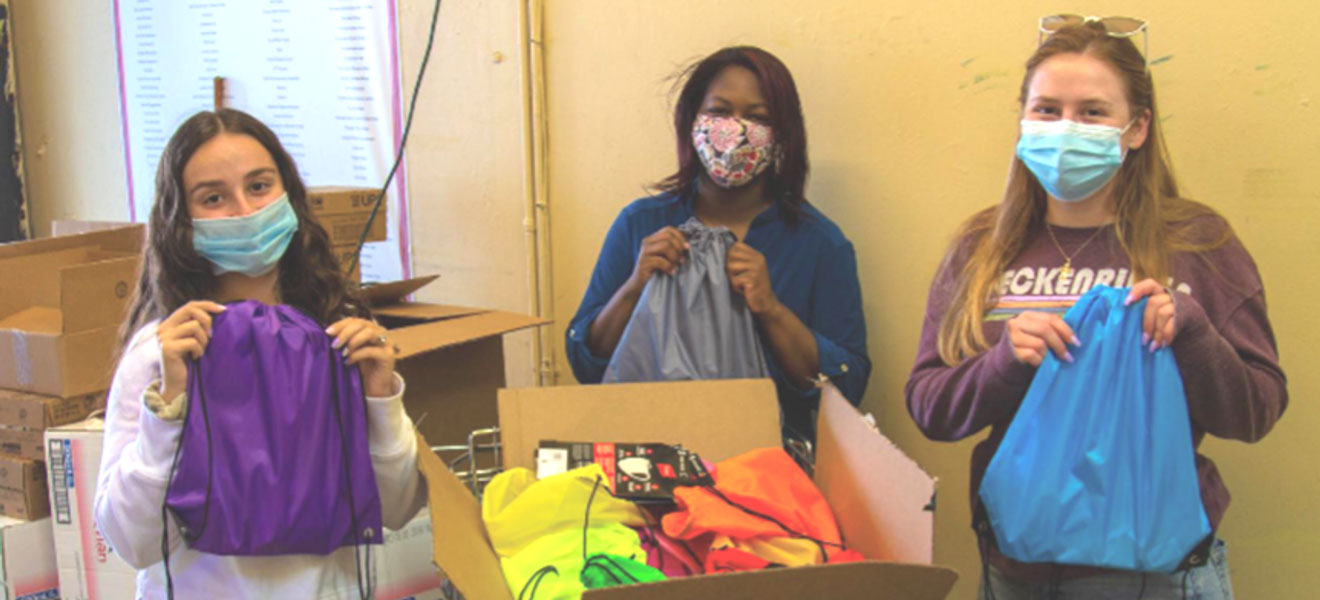 ---
Social Work Practice with Organizations and Groups (SOW 4343) is a macro-focused course that encourages students to promote and engage in social work practice in organizations and communities. This is done by students completing a "simulated" macro project, with the option of creating and completing an actual or genuine project. The COVID-19 pandemic has put a strain on everyone in some form or fashion, and the learning environment has certainly been different and sometimes challenging for students. Yet, these circumstances did not deter our macro students from putting their learning into practice and helping our most vulnerable populations, by working side by side with our local community agencies.
Despite the pandemic, future social workers Jade Adams, Arielle Esch, and Alison Norris worked with Boca Helping Hands and created hygiene bags for the local homeless community. The rationale for their project was "Individuals may be hard to locate and have reduced access to items like masks and hand sanitizer used to prevent the spread of COVID-19."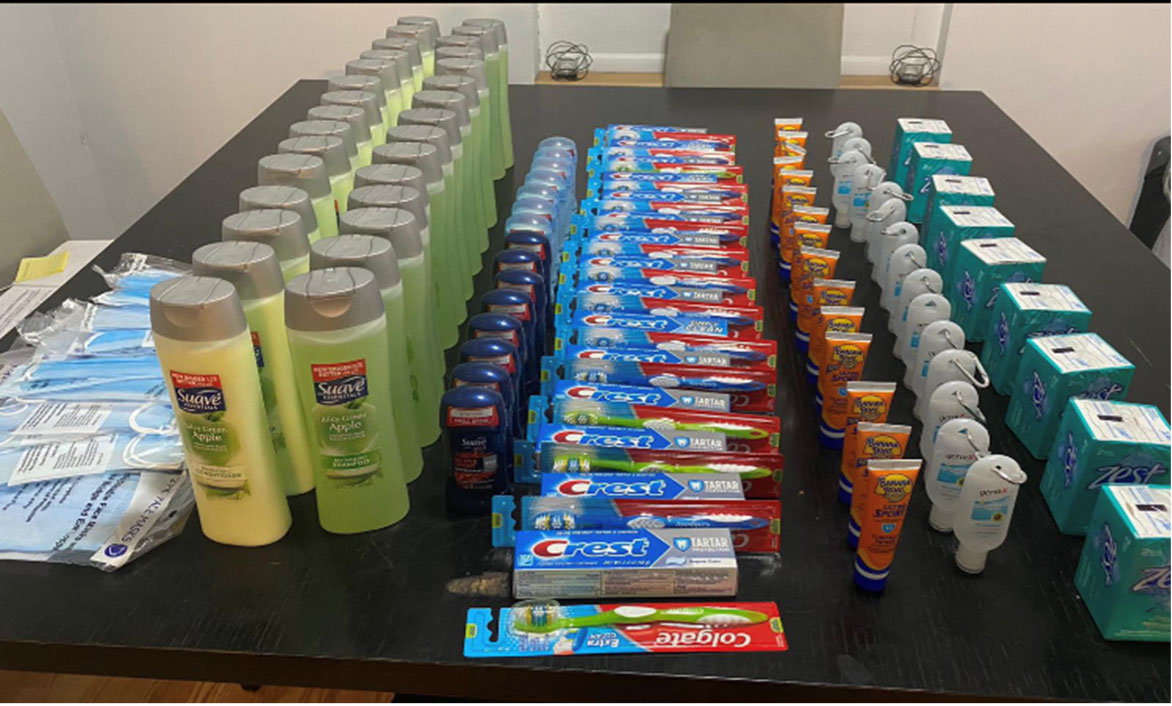 In just a few weeks, these students raised nearly $350 from donations, which they used to purchase important necessities – including soap, hand sanitizer, face masks, deodorant, and more! The students then created hygiene bags and distributed them at Boca Helping Hands. Social Workers are essential workers, even at the student level, and we thank these students and their instructor, Atensia Earp-Bowen, MSW , for their hard work, advocacy, and commitment to this community engagement project.