Community Conversations: "Reimagining Gangs and Gang Members"
Monday, May 10, 2021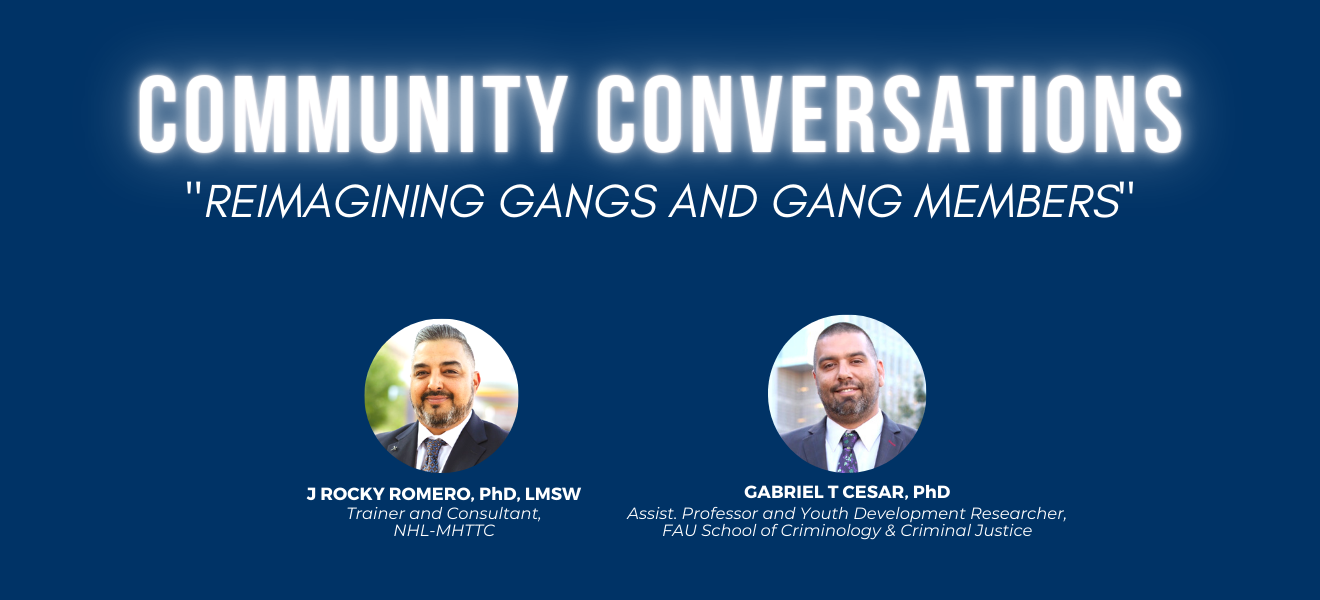 ---
The College of Social Work & Criminal Justice recently hosted the latest edition of Community Conversations: An Illuminating Discussion Series at the Intersection of Criminology & Criminal Justice. The topic was "Reimagining Gangs and Gang Members". Access the full recording.  Our expert panelists included Dr. Gabriel Cesar, assistant professor in the School of Criminology & Criminal Justice, alongside Dr. Rocky Romero from the National Hispanic and Latino Mental Health Technology Transfer Center Network (NHL-MHTTC). We had upwards of 70 participants, many of whom stayed a half hour past the scheduled end time to continue hearing Drs. Cesar and Romero answer questions from the audience. Here are just a few of the responses we received:
Bob: Thank you to Rocky and Gabriel for this excellent discussion! | Valerie: This was a powerful and much needed conversation. Thanks to all the presenters. | Kellie: Great job to all of you! | Carrie: This presentation has been FANTASTIC! I hope we get a part two eventually. Muchas gracias to all! 
We will resume our Community Conversations series in Fall 2021. Connect with us here to receive updates.