Staff Accomplishments
Dawn W. Friedman
Career Counselor for Undeclared Students
FAU Career Center

Dawn began working at the Career Center in September 2014 after graduating with her Master's in Clinical Mental Health Counseling. After various internship opportunities, she discovered that she enjoyed working with college students to help them find their path and self-confidence. Dawn is currently working as a career counselor. In this role, she leads career readiness programs, teaches within the Career and Life Planning course offered by the Career Center. She also supervises graduate assistants and counsels students looking to choose a major and/or job search. Dawn has recently been awarded by the Division of Student Affairs & Enrollment Management and Academic Affairs the "Notable Accomplishment", "Staff Mentor of the Year", and "Most Improved Pair" awards.
Her leadership roles include supervising two Graduate Assistants who are in the Higher Education Leadership program, as well as chairing two major FAU Career Center initiatives: The annual Graduate School Fair and the Owl Professional Clothes Closet. These roles enhance her work experience. Dawn says, "I feel there is great value in the work I do, and it keeps me on my toes! I am constantly learning and challenging myself to improve as a professional, increase the quality of the programs, and motivate the students and staff I lead."
Dawn is also a mentor for the FAU Mentoring Project. The mentoring project is a program that assists first-year and transfer students by offering them the support they need. What this means to Dawn is that she gets to have a positive impact on these students. In her words, "There is something very unique about the personal connection that occurs with a mentor and mentee in this program. I get the opportunity to support my mentee's growth in a way that students may find difficult to obtain with a faculty or staff member because of their perceived authority."
The most rewarding part of working in the Career Center as a Career Counselor is building relationships with the inspiring students at FAU. Of course I enjoy helping students as a member of the Division Student Affairs & Enrollment Management, but the best part of my job is learning about and connecting with students. Every student has a story that can easily be missed if we're only working towards the end goal.
Allison Rodgers Zapata
Assistant Director for Student Government
Student Involvement
Allison Rodgers Zapata joined the Florida Atlantic University (FAU) Student Involvement team in June 2015. Prior to FAU, Allison was the Supervisor for Student Involvement at Washington State University Tri-Cities in Richland, Washington, leading the departmental operations and staff in areas of student government, student organizations, leadership, service, student union building planning, and social justice initiatives. Ms. Rodgers currently serves as Coordinator and Faculty for the 2016 Student Government West Institute, as well as nationwide Community Facilitator for Student Government Advisors with the National Association for Campus Activities (NACA). Ms. Rodgers has worked as a professional advisor to student governments for six years. She is also an active member in Student Affairs & Enrollment Management Administrators in Higher Education (NASPA).

About the NACA Community and what it means to be a NACA Community Facilitator for SG Advisors.
NACA launched a 5-month pilot of four Communities (Leadership Education, Professional Staff, Student Government Advisors, and Two Year Institutes) in February 2016. Each Community is assigned a facilitator to provide orientation emails to new members, initiate discussions on a nationwide board, link members with ENCORE (NACA's premier digital library) resources pertinent to their roles, encourage roundtable discussions/educational sessions/networking opportunities at NACA events, and provide suggestions for webinars and other professional development opportunities that might be of interest to the community members. Allison Rodgers Zapata was selected by the NACA Central Office to pilot the Community for Student Government Advisors, due to her ability to bring diverse groups together for productive conversations and her continual service to/ educational development of Student Government Advisors nationwide.

Tell us the most rewarding part of working with our SG Officers.
The most rewarding part of working with FAU Student Government Officers is advising students through their developmental journeys. Whether it is allocating $8.6 million in activity and service fees, navigating a fair elections process, proactively taking a stand on sexual assault awareness, or transitioning leadership teams, Student Government has the unique opportunity to live "real life" scenarios in the safety of a higher education learning environment. It's an honor to work with Student Government Officers who are passionately and purposefully pursuing social responsibility and student engagement through peer advocacy, committing to personal/ professional growth and development, and ultimately impacting positive change for student success at Florida Atlantic University.
Brian Montalvo
Interim Executive Director
Director for Career Advising, Counseling & Education
FAU Career Center

Brian was unanimously voted to serve as the Trustee for Higher Education Career Counselors and Specialists (2015-17) for the National Career Development Association (NCDA). NCDA, founded in 1913 is the recognized leader in developing standards for the career development profession, for the provision of career counseling programs and services, and for the evaluation of career information materials. Within this role Brian will serve as an advocate for the Higher Education Career Couselor and Specialist constituency group; attend meetings of the Board and fulfill the functions and responsibilities of that body; serve as a liaisons for councils, task forces, and standing committees; and serve as a members of the Board of Directors and as an advisor to the president at Annual meetings.

In addition to his Trustee role, Brian was honored with a selection into the National Career Development Associations' prestigious Leadership Academy; He was among a group of peers that included career professionals from University of California, Berkeley, University of North Carolina- Chapel Hill, Duke University, and Princeton University. In addition, he has served as NCDA's representative for program proposal review for the American Counseling Association's annual conferences as well as on NCDA's professional standards committee.

Brian is a higher education professional who's worked in higher education since 2000, and in career services since 2004. He joined the FAU family in July 2006. He currently serves as the Interim Executive Director & Director of Career Advising, Counseling & Education at the FAU Career Center.

In addition to career services, Brian has taught in the areas of Career Development and Strategies for College Success at both the graduate and undergraduate level.

He has published national and international articles and essays on a wide range of career development topics. Brian is also a regular presenter on ethics, career indecision, and other career-related topics at various professional (national, state, regional) conferences. Most recently he served on a Ethics in Career Development panel at the NCDA Regional Career Practitioner Institute in New Orleans Louisiana (Feb, 2016). Brian will also be publishing another article later this spring on Current Trends in Career Counseling for Career Development Magazine, special issue.

In recent years he was nominated for a Leader of Leaders Student Affairs & Enrollment Management award; Florida State University Distinguished Alumni Award; was the receipt of the Karl F. Ijamas Humanitarian Award for the Division of Student Affairs & Enrollment Management, as well as a Herbert Rand Fellow in recognition of outstanding service and scholarships in the field of career development.
Joanna Ellwood
Associate Dean of Students and Director of Student Conduct
As Associate Dean of Students and Director of Student Conduct, you are not likely to see Joanna Ellwood out in the public spotlight often. However, Joanna did step out on Feb. 25 to accept the Division of Public Safety, Community Partner Award, their highest civilian honor for her outstanding work with the FAU Police Department.

Ms. Ellwood, originally from Columbus, Ohio, joined FAU, Division of Student Affairs & Enrollment Management 6 years ago and finds her work with students rewarding and personally satisfying. She believes, "the Student Conduct process is an integral part of the FAU educational experience. It's quite rewarding to see our students grow and learn from their own personal and social responsibilities. One of my favorite quotes: "I did then what I knew how to do. Now that I know better, I do better." -Maya Angelou.

Ms. Ellwood serves as the chief student conduct officer for University violations of the Student Code of Conduct for undergraduate, graduate students and organizations including 4200 resident students including partner campus students. Ms. Ellwood works collaboratively with other University areas to foster a community based on shared values, principles, and expectations. Ms. Ellwood also serves as a Deputy Title IX Coordinator for investigations of cases of sexual misconduct.

She received her Bachelor of Arts degree and Masters of Education in Higher Education Administration from the University of Toledo. She has earned a Civil Mediation Certification, State of Florida (Mediation of Family Matters) and a Title IX Investigator certification from ATIXA (Association of Title IX Administrators) (NCHERM) (National Center for Higher Education Risk Management).

Ms. Ellwood has worked in the areas of Greek Life, Leadership, Housing and Residence Life, Academic Advising and Student Conduct. She has previously held positions at Rollins College, The University of Tennessee, State College of Florida and Ohio Dominican University. Ms. Ellwood is an active member of the Association for Student Conduct Administration (ASCA).
Weppner Center for LEAD and Service-Learning
Nori Carter, director for the Weppner Center for LEAD and Service-Learning received notice that conference proposal titled, Metropolitan, USA: Affecting Change through Collective Impact, was accepted for the Campus Compact 30th Anniversary Conference. Nori will present alongside co-authors Aaron Hackman, FAU, Patricia Lopez-Guerrero, FIU and Michael Norris, Florida Campus Compact.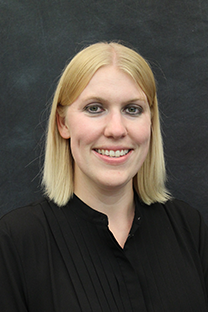 Owls Care Health Promotion
Dr. Courtney Weaver will be presenting her paper on using humor in sex education in higher ed, at the 30th Annual National Sex Ed Conference,  Dec. 9  – 11, New Brunswick, New Jersey.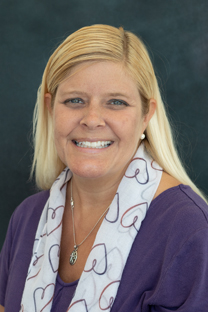 Office of Family Engagement
Christine Lynch, Parent & Family Programs director and Darlene Geiger, founding member of the Owl Parent Association, will be presenters at the Association of Higher Education Parent/Family Program Professions conference, in November, in Savannah, Georgia. The topic: Starting and Sustaining a Successful Parent Association, something both Chris and Ms. Geiger know something about as they began with 50 members in 2008. Known then as the Owl Parent Association, today the FAU Parent and Family Programs membership has grown to 500.
Military and Veteran Affairs
July 27-Mike Giallombardo, director of FAU Military and Veterans Affairs, was awarded the coveted Veteran Service Award medal by Governor Rick Scott for his continued service in the military and service to veterans.
A Leader Among Us
Adam Schwarz, assistant director for Residential Education - East Campus, has been appointed the National Association of College and University Residence Halls (NACURH) and the National Residence Hall Honorary (NRHH) advisor. NACURH and NRHH are international leaders of resident hall associations that advocate the interests and welfare of residence hall students. Visit the Housing and Residential Education website.
FAU Counseling and Psychological Services Recognized by IACS
FAU Counseling and Psychological Services Recognized by IACS
FAU Counseling and Psychological Services (CAPS) has received full accreditation from the International Association of Counseling Services (IACS). This organization is the accreditation association for university and college counseling centers throughout the United States, Canada and Australian counseling agencies.
The evaluators found that FAU CAPS offers competent and reliable professional services to its clientele, continuing professional development and excellence in counseling performance. Their report was overwhelmingly positive and suggested that we are a role model center for comprehensive delivery of quality services to college student populations. 
This is the first time in the history of our institution that we have achieved this milestone. Congratulations to the CAPS staff for their team effort over the past few years.