Dawit Rumicha & Gabrielle Rind
Florida Atlantic University Students Dawit Rumicha and Gabrielle Rind are among 10 other students who received an Emerging Scholar Award at the 17th International Conference on Diversity in Organizations, Communities and Nations at the University of Toronto, Canada.
"For each conference, a small number of Emerging Scholar Awards are given to outstanding graduate students who have an active academic interest in the conference area. Emerging Scholars perform a critical role in the conference by chairing the parallel sessions, providing technical assistance in the sessions, and presenting their own research papers. The Award, with its accompanying responsibilities, provides a strong professional development opportunity for graduate students at this stage in their academic careers. Meeting experts in the field, interacting with colleagues from other parts of the world, and creating networks and friendships are all additional benefits of this Award." -cgnetworks.org
Dawit and Gabrielle first crossed paths in Summer 2014 both studying science in the Charles E. Schmidt College of Science. In 2015, they developed their friendship after meeting again in a class they shared. Over the course of their journey together at FAU, they have both become heavily involved in many of the same clubs and organizations.
These two shared similar interests in over five different clubs, organizations and leadership positions. Some of the activities include: Multicultural Programming Director, Pilot Owl Student Involvement Ambassador, Best Buddies International FAU and HOSA (Health Occupations Students of America) Health Professionals FAU. Dawit and Gabrielle state, "We took chances in new opportunities that would not only positively impact our fellow students but better prepare us for the field of medicine."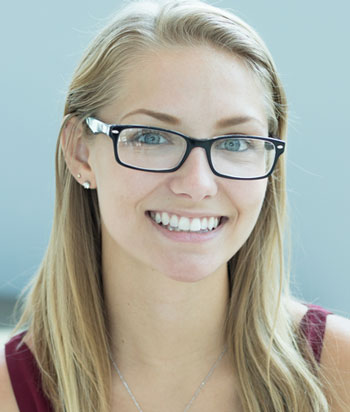 As mentioned both Dawit and Gabrielle served as Multicultural Programming Director. Gabrielle, in her role, "Provided guidance to multicultural student organizations and assisted them towards their respective goals. She served on university-wide event planning committees relating to diversity and multiculturalism. Gabrielle's executive methods in her term resulted in a record amount of co-sponsorships for the program." Dawit, in his role, "actively utilized skills obtained from experiences in student leadership facilitation and achieved considerably increased outreach to the university student body. His strategic planning and efforts with his team lead to an average increase in active student participation of over 200%. Under his guidance, the program earned the Boca Raton Campus Program of the Year Award." -cgenetworks.org
Both students also co-presented at the Seventh International Conference for Religion and Spirituality in Society in April of 2017, amongst 110 plus delegates and 27 represented countries at Imperial College London, London, UK.
The key to their success at balancing both academics and their extra-curricular activities from what they describe is communication. "Be intentional in communicating to your peers about academic responsibility and actively ask for support because odds are, they've been in the same situation." This tip could prove crucial to any student wanting to be actively involved on campus while pursuing their degree.
Upon graduation, both students will be studying for the MCAT to get into medical school. They would like to continue to serve the community, gain global exposure by traveling, and speak internationally on their research topics of interest.