Academic Deans Bios
Michael Horswell, Ph.D.
Dean, Dorothy F. Schmidt College of  Arts and Letters
Dr. Michael J. Horswell earned his Ph.D. in Latin American literature at the University of Maryland, College Park. He also holds a M.A. in Spanish from Middlebury College in Vermont, and a B.A. in Spanish and Business Economics from Wofford College in his native South Carolina. Dr. Horswell specializes in the literature and culture of the colonial period as well as indigenous literatures of the Andes and Latin American film studies. He has lived and worked in Spain, Argentina, Peru and Ecuador. Prior to becoming dean, Dr. Horswell served the college as the Associate Dean for Graduate Studies and Research and as the chair of the Department of Languages, Linguistics, and Comparative Literature. Dr. Horswell is the author or editor of five books and has published articles and book chapters on colonial, transatlantic literature, Latin American cinema, and Andean contemporary culture. His most recent books on Spanish and Latin American culture include the co-edited volumes Submerged: Alternative Cuban Cinema (2013); Baroque Projections: Images and Texts in Dialogue with Early Modern Hispanic World (2016); and Sexualidades Periféricas. Consolidaciones literarias y fílmicas en la España de fin de siglo XIX y fin de milenio (2016).
Dean's Assistant
Taina Teran-Campbell, 561-297-3803, tteran@fau.edu
---
Daniel Gropper, Ph.D.
Dean, College of Business
Dan Gropper is the Dean of the College of Business at Florida Atlantic University in Boca Raton.  A graduate of the University of Maryland and Florida State University, he joined FAU in 2013 after 25 years at Auburn University.  Before becoming a professor, he worked for three years at a private consulting firm. At FAU, he leads the 6th largest AACSB-accredited business school in the United States, with Executive MBA programs ranked at the highest level of any in Florida by BusinessWeek. Dr. Gropper has been recognized with several awards for his contributions in teaching, research and leadership, including the Luck Endowed Professorship at Auburn. His research has been published in leading finance and economics journals, and he has been quoted in such popular business publications as The Economist and U.S. News & World Report. Dan serves as a local advisory director for Comerica Bank in Palm Beach County. In his free time, Dan is an enthusiastic golfer and fisherman.
Dean's Assistant
Virginia Hale, 561-297-3629, vhale4@fau.edu
---
Naelys Luna, Ph.D.
Dean, College of Social Work and Criminal Justice
Naelys Luna earned her MSW and Ph.D. in Social Work from Fordham University in New York and her BA from Seton Hall University in New Jersey. She is a Licensed Social Worker (NY and NJ). She helped develop ADHD and PTSD programs in a child and adolescent outpatient psychiatric hospital. Dr. Luna has provided clinical social work services to children, adolescents, and their families in outpatient units, partial care programs, and private practice. She has worked in several research projects at the New York Psychiatric Institute and Lehman College. Dr. Luna's research interests and publications are in the areas of substance use disorders, mood disorders, spirituality, parental roles, mental health outcomes in minorities (especially Hispanics), and psychosocial functioning.
Dean's Assistant
Lisa Valjin, 561-297-2316, lvaljin@fau.edu
---
Stephen Silverman, Ed.D.
Dean, College of Education
Stephen Silverman, Ed.D., serves as Dean and Professor in the College of Education at Florida Atlantic University (FAU). He earned his Ed.D. from the University of Massachusetts at Amherst, his M.S. from Washington State University and his B.S. from Temple University. Prior to joining FAU in 2019, he served Columbia University's Teachers College for 21 years, most recently as Professor Education and Senior Advisor to the Provost for Research Preparation. Previously he held faculty positions at the University of Illinois at Urbana-Champaign, The University of Texas at Austin and Louisiana State University. He began his career as a health and physical education teacher in the School District of Philadelphia.
Dean Silverman's research focuses on teaching and learning (motor skill and attitude) in physical education and on the methods for conducting research in field settings. He has made more than 225 presentations to international, national and regional groups and has published more than 150 chapters and papers, including nearly 100 refereed research articles. He is the co-author of 18 books related to teaching and research methods. He has served as editor-in-chief, has been a reviewer and a member of the editorial boards of numerous journals, as well as delivered a number of prestigious lectures.
The recipient of the first Exemplary Research Paper Award presented by the American Educational Research Association (AERA) Special Interest Group on Research on Learning and Instruction in Physical Education, Silverman received the Curriculum and Instruction Academy Honor Award from the National Association of Sport and Physical Education (NASPE) and the Distinguished Service Award from the American Alliance for Health, Physical Education, Recreation and Dance (AAHPERD) Research Consortium. He also was the recipient of the 2008 NASPE Presidential Award. Silverman has served as past chair, co-chair and national chair of several organizations. He is a Fellow in the AAHPERD Research Consortium and an Active Fellow in the National Academy of Kinesiology and is a past president of both organizations. In 2010 he was named an AERA Fellow.
Dean's Assistant
Josephine Elliott, 561-297-3357, jelliot@fau.edu
---
Stella Batalama, Ph.D.
Dean, College of Engineering and Computer Science
Stella Batalama serves as Dean of the College of Engineering and Computer Science and was appointed to this position in August 2017. Dr. Batalama comes from the University at Buffalo, a flagship institution of The State University of New York (SUNY) and a premier research-intensive university. She served most recently as chair of the Department of Electrical Engineering at the University at Buffalo and has held various positions there since 1995, including associate dean for research in the School of Engineering and Applied Sciences, and acting director of the Air Force Research Laboratory (AFRL) Center for Integrated Transmission and Exploitation (CITE), Rome, NY.
Dr. Batalama received her Ph.D. in electrical engineering from the University of Virginia and her undergraduate and graduate degrees in computer science and engineering from the University of Patras in Greece. She also completed the Program for Leadership Development at Harvard Business School. She is a senior member of the Institute of Electrical and Electronics Engineering (IEEE), a member of the Society of Women Engineers, and a member of the American Society for Engineering Education.
Director, Executive & Academic Administrative Affairs
Marilyn Cordy-Burrell, 561-297-3426, mcordy@fau.edu
---
Justin Perry, Ph.D.
Dean, Harriet L. Wilkes Honors College
Justin Perry, Ph.D., is Dean of the Harriet L. Wilkes Honors College at Florida Atlantic University. Prior to joining FAU, he served as Dean of the School of Education, Ewing Marion Kauffman/Missouri Endowed Chair, and Professor of Counseling and Educational Psychology at the University of Missouri – Kansas City from 2016 to 2020. From 2006 to 2016, Perry was Chair and Associate Professor in the Department of Counseling, Administration, Supervision, and Adult Learning at Cleveland State University. He also served as Director of the Center for Urban Education.
Over the course of his career, Dr. Perry has produced a total of 46 publications, and his research has been funded by a $1 million grant awarded by the Institute of Education Sciences. During his time at Cleveland State University, he led the Center for Urban Education in securing and/or serving on 27 external grants, totaling over $14 million, including grants funded by the National Science Foundation, National Institutes of Health, U.S. Department of Education, Health Resources and Services Administration, Ohio Department of Education, and The Cleveland Foundation. Under his leadership at UMKC, the School of Education received a historic gift supporting student scholarships, substantially increased its research funding, and earned three national accreditations, while establishing new and innovative partnerships with the Kansas City Teacher Residency program and Kansas City PLUS (Pathway to Leadership in Urban Schools).
Perry has a Ph.D. in counseling psychology and a master's degree in mental health counseling, both from Boston College. From 2007 to 2016, he served on the Board of Directors at Esperanza, Inc., a non-profit organization in Cleveland dedicated to the educational needs of Hispanic youth.
Dean's Assistant
Sandra Ogden, 561-799-8579, sogden@fau.edu
---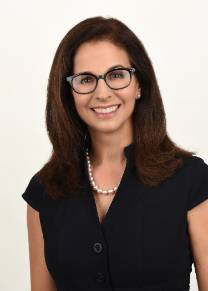 Sarah Wood, M.D.
Interim Dean, Charles E. Schmidt College of Medicine 
Dr. Sarah Kathleen Wood is the Interim Dean and Senior Associate Dean for Medical Education at the Charles E. Schmidt College of Medicine at Florida Atlantic University in Boca Raton, Florida. She is a board-certified pediatrician, clinical educator, and administrator. Dr. Wood graduated magna cum laude with Honors in Psychology from Yale University in New Haven, Connecticut in 1989, and then earned her MD degree at Harvard Medical School in 1995. She completed her residency in pediatrics at Boston Children's Hospital, followed by a year as Chief Resident when medical education of medical students and residents became her passion. She is licensed to practice medicine in Florida and is a Diplomat of the American Board of Pediatrics.
Dean's Assistant
Gina Seits, 561-297-4341, gseits@health.fau.edu
---
Safiya George, Ph.D
Dean, Christine E. Lynn College of Nursing
Dr. Safiya George earned her PhD and MSN degrees from Emory University and completed a postdoctoral fellowship at Duke University in Religion and Health. She served as a member of the faculty at Emory's Nell Hodgson Woodruff School of Nursing until she was recruited to the Capstone College of Nursing at the University of Alabama in 2015, where she served as Director of the Office of Scholarly Affairs and Assistant Dean for Research and member of the Advisory Board of the Alabama Life Research Institute. Since 2015, CCN saw tremendous growth in scholarly activities, including significant increases in extramural funding. Both the Executive Leadership Team and the faculty, staff and students at CCN and UA describe Dr. George as a great mentor, role model and colleague. At UA, she also served as faculty in the Honors College and Faculty-In-Residence for residential honors students. Her primary research area aims to promote the health and holistic wellbeing of individuals with or at risk for HIV/AIDS through evidence-based psychosocial interventions focused on social determinants of health. Her research has previously been funded by the, National Institutes of Health, including the National Institutes of Nursing Research, the Georgia Department of Community Health, the John Templeton Foundation, Emory University Religion and Public Health Collaborative, the Biomedical Imaging Technology Center, and the University of Alabama. Her work is currently funded by the Robert Wood Johnson Foundation, HRSA, ViiV Healthcare's Southern Initiative Positive Action program, and the NIH-funded Resource Center for Minority Aging Research (RCMAR). Dr. George's research productivity demonstrates the quality as well as quantity of her work and also signals her national reputation in the areas of holistic health, spirituality and HIV. Dr. George has received a number of honors and recognitions for her work. Most recently, on April 17, 2019, she was awarded the 2019 President's Faculty Research Award at the University of Alabama. Her holistic approach to her research also garnered her an international award, the Daniel J. Pesut Spirit of Renewal Award in 2015. In 2017, she was elected to serve on the International Board of Directors for Sigma Theta Tau, the International Honor Society for Nursing, where she has also held numerous leadership roles, including Chair of the International Service Committee, elected member of the Leadership Succession Committee and Vice President of the Epsilon Omega Chapter. Dr. George is a board certified Adult Nurse Practitioner and in 2018, she was inducted as a Fellow of the American Academy of Nurse Practitioners.
"I am both humbled and excited about the opportunity to join faculty, staff and students at the Christine Lynn College of Nursing and serve as Dean. I have a passion for people, holistic health, caring and nursing science and I believe that I can contribute to and further support the impressive initiatives and programs at the college and across the campus. I have already grown to love Florida Atlantic University and the Christine Lynn College of Nursing, especially the caring philosophy that transcends and represents everything that the college stands for. I am proud to soon join the team and I truly look forward to working with everyone, including our phenomenal faculty, staff, students, alumni, advisory board and members of the larger, surrounding community.
Coordinator and Executive Assistant to Dean
Bernadette Bastien, 561-297-3207, bastienb@health.fau.edu
---
Teresa Wilcox, Ph.D.
Interim Dean, Charles E. Schmidt College of Science
Dr. Teresa Wilcox serves as the Interim Dean of the College of Science. She earned her Ph.D. from University of Arizona, M.S. from University of California at Davis, and B.A. from Bethel University in Minnesota. Following a Postdoctoral Fellow position at University of Illinois, Dr. Wilcox joined the faculty at University of Texas at Arlington for five years and then moved to Texas A&M University where she remained for 17 years. At Texas A&M University she was a faculty in the Department of Psychological and Brain Sciences and also served as Assistant Provost for Graduate and Professional Studies, Graduate Student Ombuds Officer, and Research Fellow in the Division of Research. She is an internationally recognized expert in infant perception and cognition and a pioneer in the use of Functional Near-Infrared Spectroscopy (fNIRS) to study functional brain development in human infants. Her work has been funded by the Texas Higher Education Coordinating Board, the National Institute of Child Health and Human Development, and the National Science Foundation. She is a Fellow of the American Psychological Association and a member of number of societies and organizations that focus on the integration of research across the behavioral, brain, and developmental sciences.
Dean's Assistant
Margaret Flood, 561-297-3288, mflood1@fau.edu
---
Amy Kornblau
Interim Dean, University Libraries
Amy Kornblau serves as the Interim Dean, University Libraries. She earned her Master's in Library and Information Science from the University of South Florida in 1996 and her B.A. in Sociology from the University of Tampa in 1993. In 2016, she was awarded the Executive Certificate in Project Management after successful completion of this program through the FAU College of Business Executive Education. Amy began her career in academic librarianship as a Reference Librarian at USF and joined FAU as the Social Sciences Reference Librarian in 1999. During her tenure at FAU, Amy has also served as the Systems (IT) Librarian, Systems Department Head, and then Assistant Dean for Information Technology. In 2015, her portfolio expanded significantly in the position of Assistant Dean for Information Technology, Assessment and Project Management and most recently as Assistant Dean for Service Enhancement and Project Management which included overseeing the Interlibrary Loan and Government Information and Maps Departments, continued oversight of the Libraries' Assessment Unit and coordinating major projects for the Libraries at the University and state level. Amy serves as a member of the Libraries' Leadership Team and the Libraries' Senior Leadership Team. She feels honored to serve as Interim Dean for the Libraries and to continue to collaborate with the Libraries' extraordinary faculty and staff in their shared dedication to providing exceptional services to the FAU community with a shared focus on student success.
Dean's Assistant
Christie Riganati, 561-297-3165, criganat@fau.edu
---
Robert Stackman, Ph.D.
Dean, Graduate College
Robert Stackman Jr. serves as the Dean of the Graduate College, having been appointed in June 2019. He previously served as Associate Dean of Graduate Studies for the College of Science (2018-2019), and as Interim Chair of the Department of Psychology (2016-2018). Bob earned his Ph.D. (1995) and M.S. degrees in Psychology with a concentration in behavioral neuroscience at Rutgers, The State University of New Jersey. Bob was awarded an individual NIH NRSA fellowship during his postdoctoral training at Dartmouth College. He was Assistant Professor in the Department of Behavioral Neuroscience at Oregon Health & Sciences University for seven years prior to moving to Florida Atlantic University in 2005. Bob was promoted to Professor in 2016, and has served as Co-Director of the Bachelor's degree program in Neuroscience & Behavior. He was honored to be awarded Researcher of the Year at the Associate Professor level in 2010, and the College of Science's Teacher of the Year in 2011. Dr. Stackman has a spectacular team of people in the Graduate College and looks forward to working with them and the other colleges on efforts to grow and improve graduate programs and the support of graduate students at FAU.
Dr. Stackman's research focused on the cellular and brain circuit mechanisms of long-term memory, has been funded in part by grants from the NIH and NSF. Bob is passionate about the collaborative training environment he maintains in his research lab in Jupiter. The vibrant interactive community of postdoctoral fellows, graduate students and undergraduates in the lab has produced over 65 peer-reviewed publications, and permitted the completion of several Ph.D., Master's degrees, and numerous undergraduate honors theses.
Dean's Assistant
Brian Farrell, 561-297-2117, farrellb@fau.edu
---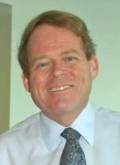 Ed Pratt, Ph.D.
Dean, Undergraduate Studies
Edward E. Pratt has been Dean of Undergraduate Studies at Florida Atlantic University (FAU) since July 1, 2007.  He received a B.S. in Japanese from Georgetown University and M.A. and Ph.D. degrees in Japanese history from the University of Virginia.  He is an historian of modern Japan, with a research focus on the social and economic history of the nineteenth-century countryside.  He is the author of Japan's Protoindustrial Elite: The Economic Foundation of the Gōnō, published by Harvard University Press.  After receiving his Ph.D., Ed taught for two years at the University of Wisconsin – Milwaukee, then assumed a tenure-track position at the College of William and Mary in Williamsburg, Virginia.  He served as Dean of Undergraduate Studies at William and Mary for four years before assuming the position at FAU.  Ed oversees 11 FAU offices, including University Advising Services, the Center for Teaching and Learning (FAU's academic support center), and the student athlete academic support center.  He also directs advising initiatives university-wide.  He is the principal investigator for FAU's Title III-A Strengthening Institutions grant from the U.S. Department of Education, which focuses on support for students at risk in their second year.
Dean's Assistant
Kathy Czaja, 561-297-0567, KCZAJA@fau.edu