Dr. Robishaw's Research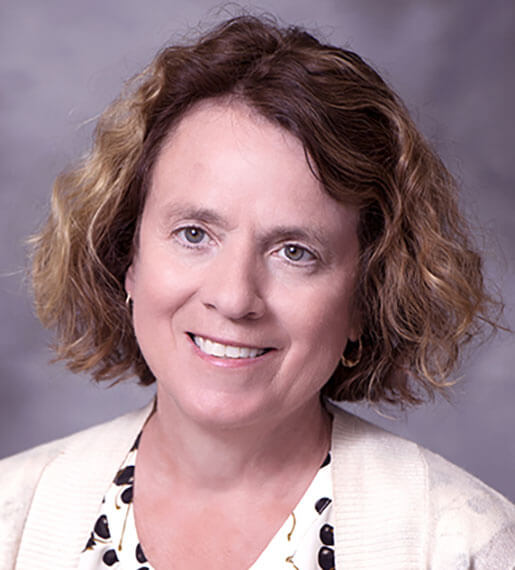 For the past 25 years, Dr. Janet Robishaw has been leading a variety of team-based initiatives revolving around the incorporation of genetic information into improvements in patient care.  Previously at Geisinger, Dr. Robishaw helped lay the foundation in precision medicine efforts with the establishment of a large research cohort whose genetic information is linkable to a searchable clinical data warehouse.  Now, as Professor and Chair of the Department of Biomedical Science in the Charles E. Schmidt College of Medicine, Dr. Robishaw's laboratory will continue collaborative efforts using genotype, whole exome sequence, and clinical phenotype data to perform both common and rare variant association strategies.
These pipelines allow prioritization of genetic variants that are significantly associated with clinical phenotypes (e.g., disease diagnoses, sleep study measures, physiological traits, lab values, and medications). Because correlations do not prove causation, we also employ a functional testing platform to rapidly identify those subset of genetic variants producing functional defects that could contribute to disease pathology or treatment response. Finally, by identifying genetic variants that are causally linked to clinical outcomes, we are able to facilitate the rapid translation of laboratory based discoveries into clinical practice.
Dr. Robishaw's research has been continuously funded by the National Institute of General Medical Sciences as well as the National Institute of Neurological Disorders and Stroke, the National Institute of Drug Abuse, the National Institutes of Heart, Lung, and Blood, representing various divisions of the National Institutes of Health (NIH).
Projects/Funding
R01DA044015
Clinical and Genetic Study of Prescription Opioid Addiction
2017-2022
This study assesses clinical and genetic characteristics of thousands of persons who have developed opioid addiction after long-term ingestion of opioids for chronic pain.
R01HL134015
Approaches to Genetic Heterogeneity of Obstructive Sleep Apnea
2016-2020
This study uses state of the art approaches to identifying relevant genes based on a very large sample of patients with obstructive sleep apnea obtained from multiple US institutions.
R01GM114665
Novel Aspects of Golf Signaling
2015-2019
This study revolves around understanding the G-olf signaling pathways that normally control locomotion, motivation, and reward, but when dysfunctional, contribute to Parkinson's, Huntington's and addictive disorders.  Our identification of a striatal-specific G-αβγ combination acting downstream of the D1 dopamine and A2a adenosine receptors will open the door for more selective treatment of these diseases.
R01GM111913
An Integrated Approach to Study GPCR Variants Associated With Complex Diseases
2015-2019
This study combines a disease-based filtering algorithm with a functional testing platform to rapidly identify G protein-coupled receptor variants producing functional defects that could contribute to disease pathology or treatment response.

View Dr. Robishaw's biography page and PubMed feed.