Student Spotlight: Daniel Zimmerman
by Debbi Johnson-Rais |
Thursday, May 04, 2023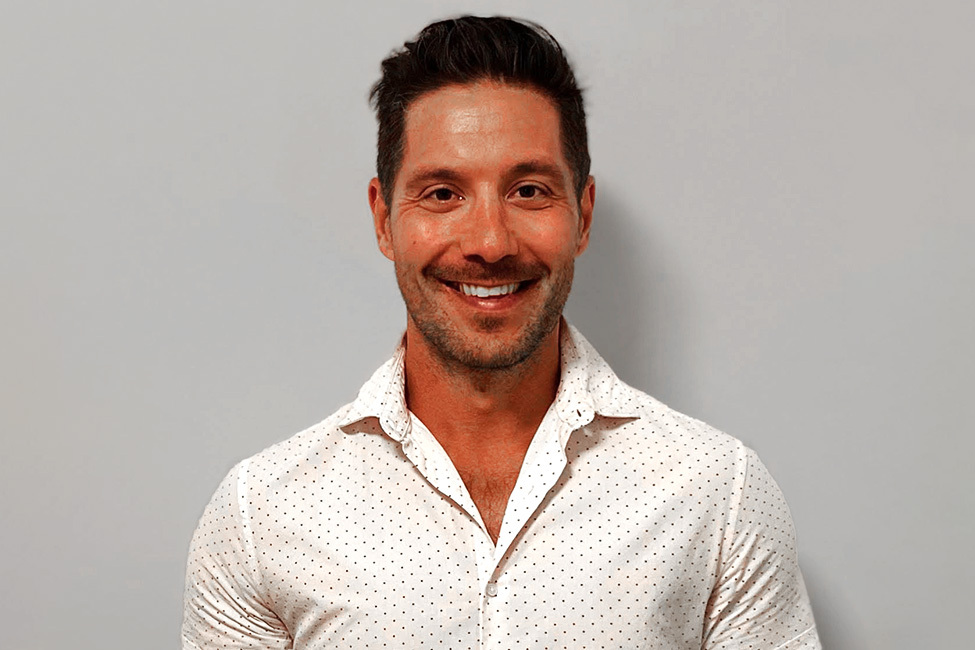 ---
A team from the College of Engineering and Computer Science has made it to the final of Codepath Miami Demo day, which will be held on June 8th in Miami.
Daniel Zimmerman, an army veteran and Computer Science major in his senior year of the BS/MS program, has been working as a respiratory therapist while pursuing his degree at FAU. He became interested in learning more about app development after his wife suffered a debilitating stroke about four years ago.  As his family navigated the recovery process, he realized there were gaps in what was available for individuals experiencing these challenges.  According to Zimmerman, "there are numerous apps available for cognitive development, but not specifically targeted toward people with brain injuries-- and they are all very expensive".
Throughout the course of their journey, Zimmerman and his wife met many others who were in similar situations - searching for solutions to aid in recovery on a limited budget. According to Zimmerman, many individuals in these circumstances might be less resistant to therapy if it could be completed on a flexible schedule and in the privacy of their own home, without the high cost. It became his goal to build an app that could walk patients through this therapy. 
Zimmerman registered for a course in mobile app development in the College of Engineering and Computer Science, taught by Dr. David Jaramillo. The curricular foundation of the course is established by a non-profit organization named CodePath, which provides training to students interested in software engineering that is experiential and project-based in nature.
As a believer in open-source software and "citizen science", Zimmerman discussed with his teammates his preference for developing something that would be available for free, stating, "I expressed my intention to continue working on this after the class was finished and release it to the public".  His teammates agreed.
The app - called Plasticiti- is based on the concept of neuroplasticity, or maximizing our brain's ability to form new connections when old connections are damaged. Many stroke victims suffer both cognitive and physical limitations, and dexterity and agility can be built up through exercise. The intention was to create an app that provided activities that were both cognitive and physical in nature, from simple to more complex. The app provides games that can be completed on the phone—with rewards given for even minor achievements.
Months later, the team discovered that their project had been noticed by CodePath, and that they had made it to the final to be held at their South Florida Demo Day.
Although the physical games component had to be abandoned in the development phase of the project, the project provided proof of concept for potential future development. The cognitive activities are based on games of tic-tac-toe and Wordle, a simple but challenging activity that anyone can try.
Zimmerman has also found ways to contribute using his skills. Professor Stephen Kajiura, Director of the Shark Lab, recently contacted the Department of Electrical Engineering and Computer Science with an urgent need to develop an app for his research project. The developer he had had fallen through, and he was in desperate need of someone to assist immediately. Dr. Hari Kalva, Associate Chair and Professor in the Department of Electrical Engineering and Computer Science, connected him with Dan Zimmerman, who completed the necessary application in less than four days to meet the project deadline.
The team, made up of Dan Zimmerman, Shivani Nanan, Rawan Alhindi, and Fatimah Ali, will present at the final on Codepath Miami Demo Day, Thursday, June 8th, 6-9 PM at Ampersand Studios, 31 NE 17th St., Miami. 
For more information, see https://www.amperstudios.com.