ITDS Course Descriptions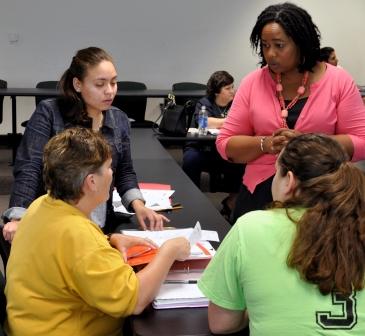 Survey and Assessment in Early Childhood Education and Early Childhood Special Education (EEX 5015) — 3 credits
Historical, legal, educational, and theoretical rationales for the observation and assessment of young children (birth to age 8). Included will be intellectual, psychosocial, physical, emotional, and educational assessment instruments, procedures, and research implications.
Atypical Development Early Childhood Exceptional Student Education (EEX 5017) — 3 credits
This course will provide students with knowledge of theories of typical and typical child development, with emphasis on stages and sequences of skill acquisition and the impact of disabilities and biomedical risk factors on learning from birth to age 8.
Family and Community Resources in Early Childhood Exceptional Student Education (EEX 5755) — 3 credits
Course will focus on family collaboration and support, with emphasis on family systems theory and interaction, community resources, case management and transition for infants, toddlers, and young children with special needs.
Early Intervention Services (EEX 6707) — 3 credits
Prerequisite: EEX 5015, 5017, or permission of instructor
Course provides knowledge and skills to facilitate family centered early intervention services to infants and toddlers with disabilities or at risk of developing disabilities. These services promote collaboration with families and intervention in natural environments.