Social Justice Week
---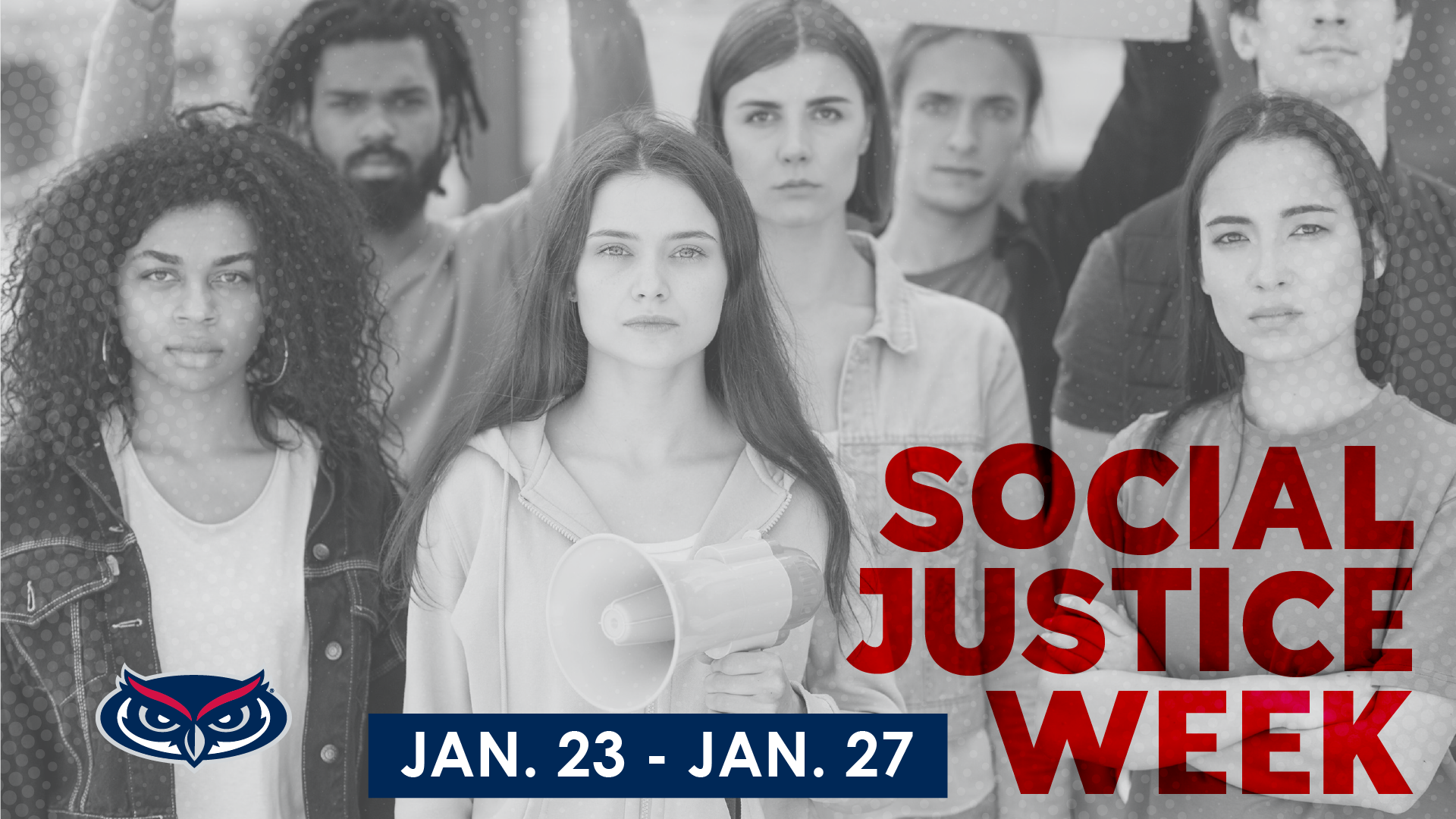 Actualizing the Dream Through Activism
---
Social Justice Week has been designed to honor and celebrate the legacy of Dr. Martin Luther King, Jr. The week is focused on the living the legacy through activisim, advocacy, and allyship, leading to fulfill the legacy of Dr. King. The week is designed to help students identify and address the social issues that they are passionate about.
Social Justice Week includes the following programs: MLK Diversity Address, the MLK Day of Service, Tunnel Vision and ends with the annual WeLead: Diversity Matters Leadership Conference. For FAU faculty and staff, the annual Diversity Symposium is held a week later to celebrate Social Justice Week. These events and programs are held through a collaborative effort with the Center for IDEAs, the SG Multicultural Programming (MP), Students Advocating Volunteer Involvement (SAVI), and Weppner Center for Civic Engagement and Service-Learning.  
MLK Diversity Address
---
Past Videos:
2017 MLK Diversity Address
2016 MLK Diversity Address
WeLead: Diversity Matters Student Leadership Symposium
---
The WeLead: Diversity Matters Student Leadership Conference is a one-day experience that aims to broaden participants' cultural fluency while also promoting informed and effective social justice advocacy. WeLead is open and free to all FAU students and includes keynote speakers, several break-out sessions and opportunities to interact with peers, faculty, and staff.