Yasmin K. McGee, History M.A. Program
Yasmin K. McGee, History M.A. Program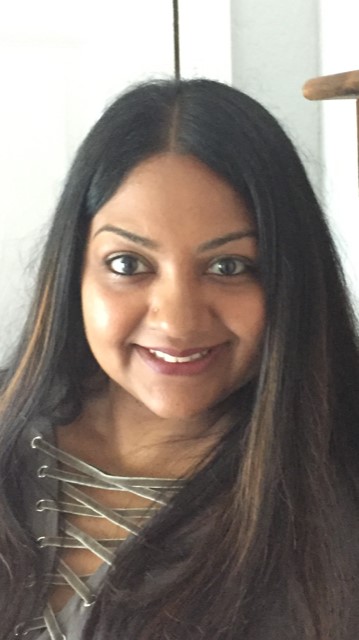 ---
by ARTS AND LETTERS |
Friday, Aug 10, 2018
At Florida Atlantic University
MAJOR:  History with a concentration in American History
DEGREE:  Pursuing an M.A. in History
CURRENT STATUS:  Part-time, thesis track student
FIRST JOB:  My first job was as a cashier at Cost Cutters in Middletown, NJ.  I was sixteen years old and three of my best friends worked there as well which made it a memorable experience.
BIGGEST CHALLENGE:  My biggest challenge has been juggling this thing called life!  Returning to school to pursue an M.A. degree after a twelve-year hiatus and as a married mother of two young boys can be demanding at times. 
BEST FAU MEMORY:  For me, lasting memories are constantly being made at FAU.  I feel blessed to have had the opportunity to learn from the brilliant professors and I've enjoyed the time spent with the dear friends I've made.  WHY DID YOU MAJOR IN HISTORY?  Stories about my ancestors' and my parents' lives sparked my initial interest in history.  While I was completing my undergraduate degree, I visited Europe and became enthralled by the castles, churches, and the people.  After I visited Washington, DC with my children, however, I knew I wanted to concentrate in American History for my M.A.  Explaining our nation's history to my attentive boys solidified my decision to return to FAU. 
WHAT DID YOU ENJOY ABOUT IT?  I enjoy studying American History because it teaches about our government and the events that led us to who we are as a nation  today. 
WHAT DO YOU CONSIDER THE VALUE OF AL HISTORY DEGREE?  My M.A. degree will equip me with an in-depth understanding of American history which will help me foster awareness and open-mindedness in others that I plan to teach about our country's past. 
HOW WILL  YOU CHOOSE TO USE IT OR HOW ARE YOU USING THE HISTORY DEGREE?  WHAT ROLE DID THE DEPARTMENT OF HISTORY PLAY IN YOUR CAREER?  Upon completion of my degree, I intend to teach at the high school or college level.  I hope to encourage students to understand the importance of learning American History.  My long-term goals involve doing research and working at The National Museum of American History in Washington, DC.  The professors in the Department of History have not only encouraged my success as a graduate student, they have provided me with the skills to be an effective researcher and writer.  GOAL:  In a multicultural society such as South Florida, it is important that our students who are, themselves, a very diverse group, have access to diverse role models and mentors.  It is my goal to serve in that role. 
FAVORITE BOOKS:  A Thousand Splendid Suns by Khaled Hosseini and Angela's Ashes by Frank McCourt. 
PERSONAL:  I am grateful to my loving family who have supported me throughout all of my endeavors and who continue to inspire me.