Polysemic: An Exploration of Perception / Happening
One night only!  LIVE Multi-Media Performance: Friday, November 8th, 7pm-8:30pm
Ritter Art Gallery
Orchestrated by Matthew Baltrucki, Department of Music Faculty
Click here for our downloadble Media Kit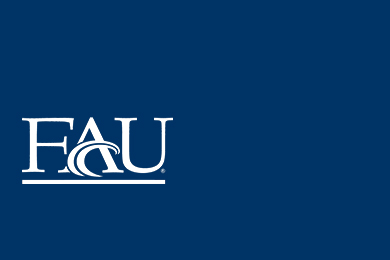 Multi-Media Performance / Happening
"Polysemic: An Exploration of Perception" is an interactive multidisciplinary live performance, sound installation and recording event featuring musical artist, Dr. Kyle Motl, music producer/recording engineer, Matthew Baltrucki, and visual artists, Dr. Joey Bargsten and Carlos Dominguez, collaboratively exploring the nature of the perceptual distinction between live and recorded music as well as the role of the record producer in the aesthetics of sound reproduction. We invite an audience to walk freely through these spaces to experience these sonic and visual interpretations generated in real-time.
---
Musician, audio engineer and producer, Matt Baltrucki holds a bachelor's degree in Commercial Music Technology from Florida Atlantic University in Boca Raton, Florida, and a Master's degree in Sound Recording from McGill University in Montreal, Quebec. As a producer, recording, mixing and mastering engineer, Matt has, and continues to work with ensembles across many diverse styles of music, from traditional and modern classical chamber music, to contemporary tango, jazz, punk, metal, indie rock and popular music genres. Matt has worked on albums released on numerous record labels including ATMA Classique, Centaur, Broken World Media, Top Shelf Records and Hoot/Wisdom Recordings. Matt's academic research focuses on collaborative acoustic and electroacoustic music production techniques, disciplines and workflows utilizing the recorded medium as an active participant in the generation and realization of compositions of new music.

Kyle Motl is a bassist, composer, and improviser dedicated to the performance of creative music. His work explores aspects of chaos and complexity through involved rhythmic and spectral transformations while remaining grounded in an embodied approach to performance. Kyle regularly gives solo concerts which expand upon the vast timbral resources of the contrabass. Kyle is active in a number of ensembles across the field of creative and improvised music. Also an interpreter of contemporary music, Kyle has collaborated closely with emergent composers. Kyle holds a BM from Florida Atlantic University and an MM from Florida International University. He holds a DMA from UC San Diego, where he studied bass with Mark Dresser and composition with Anthony Davis.

Carlos Dominguez makes music and visual art with computers, acoustic instruments and electronics. His recent work involves film soundtracks, circuit-building and live audio-visual performance. Walking through OIT at FAU, you'll find Carlos assisting professors with online courses and creating documentation for the University's instructional technologies. He likes making noise, bread and rock n' roll.


Dr. Joey Bargsten received his PhD from the University of Iowa. His areas of expertise are Interactive Multimedia, Sound Design, Intermedia Performance, Performance with VR/AR. Bargsten's current research interests include combining intermedia and audiovisual software with live performance, ranging from multimedia opera to dance with motion-reactive visuals.
---
Images Courtesy of Matthew Baltrucki